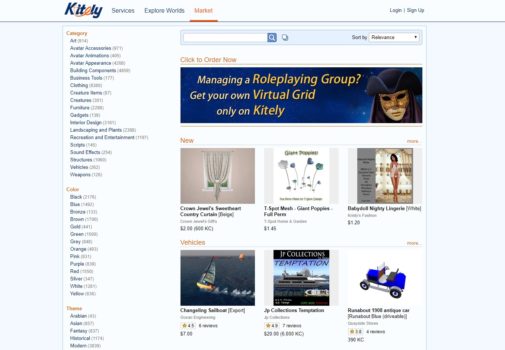 OpenSim users have purchased more than a quarter million dollars worth of virtual goods on the Kitely Market since its inception in 2013, Kitely announced yesterday.
In that time, it has grown from fewer than 1,000 listed items to nearly 34,000.
When it launched, it only delivered to one grid, Kitely itself, but as of yesterday, users on 424 other OpenSim grids have received Kitely purchases directly to their avatar inventories on those grids.
Kitely itself is the top destination for Kitely Market purchases, accounting for 35 percent of all deliveries, Kitely CEO Ilan Tochner told Hypergrid Business.
"About two-thirds of orders were delivered to other grids," he said. The top three destinations for these purchases were DigiWorldz, Discovery, and OSgrid.
Kitely Market users can choose to pay with Kitely Credits, Kitely's own in-world currency, or via PayPal. Overall, 14 percent of all purchases were made with Kitely Credits, Tochner said, but for items delivered to Kitely avatars, 28 percent were paid for with Kitely Credits.
The top merchant has sold more than $20,000 worth of goods.
In addition, ten merchants have sold more than $4,000, and one hundred merchants have sold more than $300 worth of virtual content.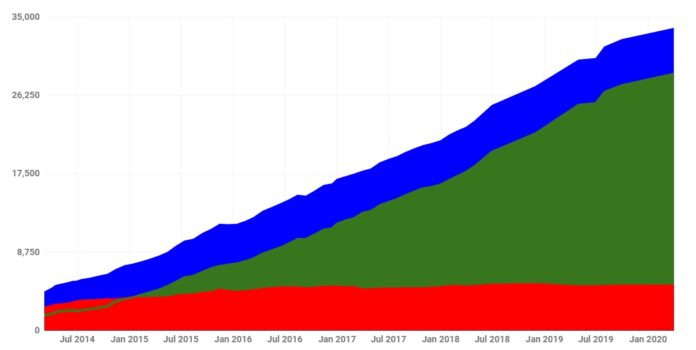 The Kitely Market is also a testament to the success of the hypergrid as a business model. In the chart above, the top blue line is the total number of all items available in the Kitely Market, which Kitely calls "product variations." The green area is the items that can be delivered to avatars on other grids, while the red area is the items that merchants don't want to see delivered elsewhere.
All the growth over the past few years, ever since the Kitely Market was opened to deliveries to other grids in 2014, has been in exportable items.
By default, the Kitely Market can deliver to any hypergrid-enabled grid, meaning that the grid allows communications or teleports with other grids. But closed grids can also accept Kitely Market deliveries by configuring certain controls.
Today, hypergrid-enabled grids account for 97 percent of the OpenSim's land area and 93 percent of all active users, according to Hypergrid Business data.
Keeping a grid closed does protect certain types of content, such as those with proprietary scripts, but offers no additional protection for the vast majority of virtual world content that can be, and typically is, stolen from closed grids via copybot tools. Some content creators even sell scripted content on the hypergrid by running the scripts server-side, so that there is only minimal functionality on the item itself.
Closed grids do offer protection for users, however. Many schools, for example, cannot allow unwanted visitors to be able to teleport in from other grids. Having access to Kitely Market products, instead of having to hire developers to do custom work, is a big benefit for these grids.
Kitely is continuing to add new functionality to the Kitely Market.
For example, the Kitely Market does not currently offer any free content, but that might change.
"We may consider allowing some product categories to include unexportable free content in the future," said Tochner.
In addition, the Kitely Market only allows the sale and purchase of in-world content, not region export files, called OARs. In the future, Kitely users may be able to purchase pre-made regions, Tochner said. "This upcoming feature will help world builders to include licensed items which they aren't allowed to distribute using easily-transferable OAR files, or content that they wish to package as part of a complete build but don't want to give people access to, such as scripts."
Currently, Kitely users can upload OAR files that they purchase or find elsewhere, such as in the OutWorldz collection of OAR files.
You can watch a video about the Kitely Market below: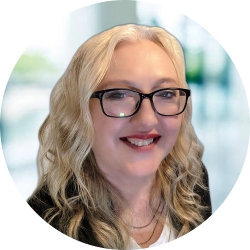 Latest posts by Maria Korolov
(see all)