More than 240 valid responses came in for the Eleventh Annual OpenSim Grid Survey, and Terra Nova received all perfect scores, with Utopia Skye, Craft World, Kitely and Tangle Grid close behind.
Terra Nova and Utopia Skye were both write-in grids. Most years, there's at least one smaller grid that does well in this user survey.
Where do OpenSimmers live and visit?
Between them, the respondents had visited 67 different grids and named 33 different grids as their primary homes.
Kitely was the grid that was home to the most respondents, followed by OSgrid, Craft, DigiWorldz and Discovery.
We also asked our readers about the grids that they had visited.
OSgrid, OpenSim's largest and oldest grid, was the most visited — 82 percent of our readers had been to that grid. The next most visited was Kitely, with 62 percent, followed by DigiWorldz with 55 percent.
The numbers add up to more than 100 percent because most people have visited more than one grid. In fact, the average OpenSim users has been to almost five different grids — that they recalled during this survey.
Most residents said they were very happy with their grids — 94 percent would "absolutely" recommend them to others, up from 91 percent last year. Just 3 percent said "maybe" and fewer than 2 percent said they would not recommend.
Technology, support, community, and content
I did not ask people to compare different grids and tell me which one is better. After all, nobody out there has visited all the grids and tried them all out. Instead, what I do every year is ask people what they think about the grid that they spend the most time on.
Typically, people rate their home grid highly. And that makes sense — after all, that's the grid where they decided to spend their time. That's why most grids had average responses of "very good" or "excellent" — which I scored as 4 and 5, respectively, when I tabulated the numbers.
As grids get larger, however, they also get more people who are generally discontented. In addition, larger grids may have problems maintaining their technology or support. And, as a result, smaller grids often do very well in these rankings.
You'll notice that the difference between grids is often a fraction of a percent, so please do not take these results as pure gospel. Plus, with the relatively small number of users we have in OpenSim, the margin of error is high — one highly dissatisfied resident can skew the results quite a bit.
Technology
This year, when our readers were asked how they would grade their grid's technology, Mobius Grid, Terra Nova and Utopia Skye tied with perfect scores, followed by Craft and then Kitely. Those who lived on their own personal grid scored their grid the lowest for technology, which makes sense since they would have to provide their own support.
OSgrid was second to last. OSgrid is the largest OpenSim grid, allows people to connect regions that they host at home, for free, on their own computers, and all of its management is by a team of volunteers. OSgrid is also the testing ground for new OpenSim features and releases. All these factors combined mean that any particular region might be running slowly on a home Internet connection, or be using an older version of OpenSim.
These survey results also only show how users feel about the technology — not about the effort that the grids have put into their platform. Kitely, for example, has done a great deal of work on custom code, in addition to contributing code fixes back to the community. And OSgrid is where the OpenSim developers do their testing. Neither of these contributions are necessarily reflected in the poll numbers.
Support
In support, two grids received perfect scores from their residents –Terra Nova and Utopia Skye, closely followed by Kitely.
OSgrid scored lowest, but, again, the grid is all volunteer-run and regions are hosted on home computers. And there's only so much that volunteers can do to help since everybody's home computer and networking configuration is different.
Community
For community, Terra Nova had a perfect score, followed by people's personal grids, Mobius, and Tranquility.
"My personal grid" usually has lowest score for community, for obvious reasons. Okay, if it's not obvious to everyone, then let me explain. You see, a grid that you run yourself, on your own computer or on your own server, will only have the community that you yourself can gather together. If it's a one-person grid for, say, creative building, then you're not going to have much of a community at all.
That wasn't the case this year. Maybe people have been getting better with enabling hypergrid connectivity and inviting their friends to visit?
Content
In content, Terra Nova again had a perfect score, as did Utopia Skye, followed closely by Craft, Tranquility, and Tangle.
For the latest list of all grids on the OpenSim platform — or some fork of it — check out our Active Grids List.
If you would like to see a full list of results — minus any identifiable information — please email me at [email protected].
Additional comments from the respondents
The following are representative comments about the grids. There were more than 80 comments in all, higher than last year, some of them quite lengthy, and if anyone wants to see them, or use them on their websites, just email me. Again, I won't include any personally identifiable information.
In addition to leaving out some of the repetitive comments, I've also skipped those that had negative personal attacks or that seemed libelous. And, of course, I also edited out any personally identifying information. The comments have also been very lightly edited for spelling and grammar.
"Very good community. Very stable and very encouraging of education and the arts as well as content respect. The website could use an update it does not reflect well the constant improvements that this grid makes."
"I've been on many grids and 3rd Rock Grid is by far the best."
"Alternate Metaverse is the fastest growing grid in OpenSim!"
"Craft is the grid where I continue to realize my project the Museo del Metaverso, Craft is my home."
"Craft World is a real friendly grid with a lot of beautiful sites and loads of nice content. And the owner, Licu Raum takes good care of the grid and the users."
"Craft World is my second home. I have three regions there. I'm impressed with the stability of the grid and the friendliness of the main admin. The community is arts-oriented and sophisticated. There are lots of cultural and social activities and the schedule is always full. Highly recommended."
"Great grid for education."
"I love Craft very much."
"I spend enough time on Craft World, bringing you projects of a high technical-scientific level both from the constructive point of view, thanks to the owner Tonino Lane, and for the contents, preferably aimed at students and connoisseurs. Craft World is also a friendly world, where you can chat amiably and dance with your friends, visiting suggestive and unknown places, often restored in their structural integrity or based on the owners' imagination."
"I've personal contact with Licu Rau and other people in the staff, and the relationships is always optimal."
"It's a very special grid to perform arts of any kind."
"The best one for learn how to work in world, and the best one for work in peace."
"I have been there for years — stable and very good."
"DigiWorldz  is by far the best grid out there and I have been to many of them, but DigiWorldz is my home now."
"DigiWorldz just does it better."
"I came from another grid where the owner told many lies, begged everyone for money, and blamed it all on DigiWorldz, so I thought I would go there and check it out and write a story about this bad grid, ha ha, but once I got there the people were so friendly, the owner was so nice, and everything worked better in this world than all the others so I decided to stay forever and couldn't be more happy."
"I have recommended the group to others in that big closed grid to come here and some have!"
"The support on this grid is amazing! I have never had to wait more than 30 minutes to have any issue resolved. The owner is a great person who takes the time to explain things in terms I understand, the community is friendly and helpful, and performance on this grid is the best I've seen. I have been involved in OpenSsim for more than eight years and this grid is by the best of any I've tried. I'll never leave DigiWorldz."
"I've had the opportunity to go to other grids to set up my region, compared many but I've chose to stay on Discovery Grid. The rezzing is fast and, except for maintenance times, it is always up and running. It's a grid I can count on so I'm staying and I would recommend highly. Also any questions and issues I've had — ended up my errors — have been answered quickly."
"There are problems with this grid's management style."
"This is one of the — if not THE — best running OpenSim grids I've been on. Things load fast and I am able to upload items here that I have trouble uploading on other grids."
"This is one of the many grids I have my PyroVR Fireworks business actively located in and one of the most stable. Grid owner Balpien Hammerer is the main reason I expanded here after InWorldz shut down."
"A reasonable cost per world!"
"Any problem, any question, you are given a prompt helpful answer."
"I have consistently found Kitely to be the very best grid in all aspects since joining in 2016. i've spent time on pretty much all other major grids and only DigiWorldz comes anywhere close."
"I think Kitely is a great grid that provides people with the space and a great amount of prims to use. I was able to make a 30,000-prim castle there, the grid performance is great IMO."
"If they could be convinced to do regions on all the time and connected to each other they would be second to Second Life and actually convince many from Second Life to to try OpenSim."
"[Kitely owner] Ilan [Tochner] always listens and implements new features if there is enough demand. Mega Worlds of 64 regions are currently offered. Many of us asked for an ocean option so that we didn't have to look at flat land right off. They added that within days. They added the ability to rent parcels on the 4×4, 6×6 and 8×8 VAR worlds."
"Ilan and Oren [Hurvitz], Kitely co-founders, are innovators with vision yet who also listen to users and customers, and try to develop the OpenSim-based platform accordingly. The recent Mega World offering — up to 8×8 — is an example."
"It is good to have an affordable and functional place to create and build. The Community Meetings and the Blender Meetings have been very informative."
"Kitely continues pushing boundaries and offering the best of technology and service to its patrons."
"Kitely is a truly excellent choice for a virtual experience. When logging inworld, waiting a few moments in the arrival station for a region to come online is really a minute thing compared to the absolute quality of Kitely. Recommended highly!"
"Kitely is a drama-free grid and a drama-free business."
"Kitely is my favorite grid by far and a big part of that is due to the community of people and to the owner, Ilan Tochner, who's customer service is amazing. I'm excited to see so many new people coming in and regions being built!"
"Love Kitely, very affordable!"
"My partner and I have fallen in love with all Kitely has to offer and their support has been outstanding.
No grid is ideal. Every grid has its pros and cons. I rate this in comparison with other grids, not with how we all wish they were."
"The 8×8 worlds are having high performance."
"When our company looked at grid options to support our scenario-based training needs, Kitely offered the most for the cost. We started with a 4×4 var and now have grown to an 8×8 var. I am in reality what I would call a power user, not a programmer or IT professional. And for my needs the Kitely support has been outstanding."
"You get more bang for your buck with Kitely. Their technology is beyond most and because of it, they are able to pass savings along to their customers. Their customer service is unbelievable as well. They get back to you right away, the owner in most cases takes the time to contact us if there is any issue. I also find the active Kitely forum and Marketplace to be a great help to me."
"This grid is completely devoted to table top role play gaming and is awesome!"
"I have been a part of this grid around the first year it was created and over the years the community has slowly grown but most importantly the additional things they add to it are amazing! As a main Second Life user that hops onto the OpenSim side of things every so often I am usually forced to have to adapt to some big changes due to limitations many grids seem to have or in general what the OpenSim seems to lack itself for whatever reasons they may have. Mobius Grid has improved a lot of functions that match up pretty close to Second Life itself and it's easy to understand, easy to work with and great for those who are just starting out!"
"The staff are very close and welcoming folks who are quick to try and improve the experience for their users, from quick responses on problems to helpful support on starting out with their avatars. If a problem comes up within the grid they are fast to take action accordingly which gives a person ease of mind to feel safe in a community knowing they will be given the best support at a quick and easy rate."
"The grid also feels very up to date with Second Life as well in means of pushing to use experience, full use of Bento, BoM, custom avatars to start with as well as using a base that many other grids use which comes in handy for those who wish to hypergrid!"
"I highly recommend this grid to those who wish for a peaceful, friendly, supportive and creative community of gamers or even those who are casual and wish for something different. Example: humans, mobians, anime, furries or cartoon like things that stand out from the rest!""
"This grid is ideal for gamers and animation or comic fans."
"A number of long maintenance recently. problems with cross- grid communications and blocking of Sacrarium is disappointing."
"OSgrid keeps getting better. The community is stronger. Content and events improve. And people make it home. It is mine and I'm not leaving."
"Replicant City is a great place to visit on OSgrid. It's a collection of sci-fi exhibits at a sky level on the ElvenSong region."
"Very well maintained. Easy to get relevant help."
"Tangle Grid is one of the best I have ever been with."
"Fast and best support. The owners are always there to go above and beyond for us. "
"I find Tangle Grid is a amazing grid and very helpful grid owner and nice friendly grid and I highly recommended you should visit there as well."
"Tangle Grid has always been there to help other people and other grids. They are always trying to get all grids involved in things like their expos. They are always there to help their residents with problems even if they are not grid related. The price plans are great you never have to pay for prims you don't use. The Pay-By-Prims system is super for us cause I don't need a lot to be happy with my region. They also take time to explain things to new comers. I am proud to call Tangle Grid my home."
"Eu adoro o Terra Nova." (Google translate: "I love Terra Nova.")
"Terra Nova eu adm, Virtual Life Brasil ja adm e o Adreans tenho conta la a anos, mas fico mais em Terra Nova que esta bem estabilizado e como minhas construcoes." (I'm guessing at the translation but maybe something like: "I'm in Terra Nova, and also in Virtual Life Brasil, and also on Adreans World for many years, but I spend more time on Terra Nova because it is stable and I like building there.")
"Great friendly grid, no lag at parties."
"This grid has the best parties ever and daily! I just love to be there."
"Exclusively build on this grid. Plus Dinkies are here, which obviously is primary for me as the Tuna Bandit
OldeSoul Resident."
"Since inception, Utopia Skye grid has been my home. It's been a place of peaceful beauty. The club, the meditations, the events, are all what make this place one that I love to be on. I do visit other grids from time to time, but rarely. Mike continues to maintain our code base to near perfection. I very rarely have any issue on this grid tech wise or otherwise."
"This is one of the many grids I have my PyroVR Fireworks business actively located in and one of the most stable. Grid owners Mike Chase and Calliope Andel, are the main reason I expanded here after InWorldz shut down and also worked closely with them for The Golden Touch Theater back in InWorldz and currently with them in USG."
"For Brazilians it is an excellent grid."
"Great sense of community — everyone works together."
"A great grid, great community — via Stark — technology seems better and more stable but OSgrid still has the most users hence splitting my time between grids."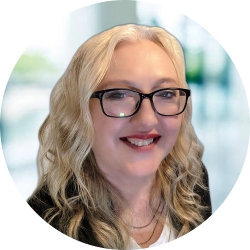 Latest posts by Maria Korolov
(see all)