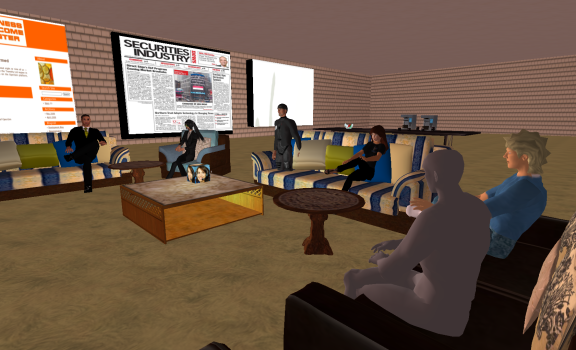 According to Unity PR head Ryan Wallace, OpenSim grids can still sign up to get free Vivox voice services — but there might be some technical hurdles to jump through.
But OpenSim grid owners say that those technical hurdles pose some significant challenges, and they're not getting any support from Unity at all.
The current integration with OpenSim was developed a decade ago with the cooperation of partners who are no longer part of the project, Unity's Wallace told Hypergrid Business.
As a result, it only supports Vivox version 4, not the current version 5.
Since Vivox does not currently have any paying OpenSim customers, Unity has decided not to continue this kind of specialized service.
"It has not had any paying customers for this service for several years," said Wallace.
But Unity is not opposed to offering Vivox for free.
The service is officially free for up to 5,000 peak concurrent users, he said.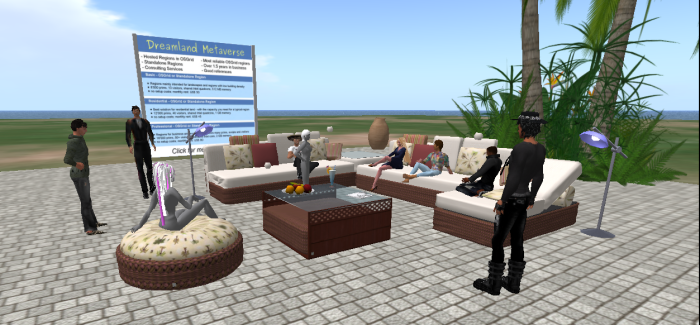 All existing public OpenSim grids fall well below the 5,000 concurrent-user threshold, OpenSim grids can sign up for this option. The problem is the lack of customized OpenSim integration.
Wallace also reiterated that existing OpenSim grids can continue to use Vivox voice with the integration currently in place, and there is no termination date scheduled as of yet.
And new grids can still sign up for Vivox, he added. They will just need to sign up for product's enterprise and development portal.
"New grid owners can go this route," he said. The challenge here will be integrating OpenSim with the latest Vivox 5.
That's not as easy as he makes it sound, said Vincent Sylvester, CEO of OpenSim hosting and services company Zetamex Network.
According to Sylvester, Unity has suspended developer accounts of OpenSim developers and are not responding to their requests.
"Once the current integration with Vivox ceases to exist there actually isn't any replacement," said. "FreeSwitch no longer works due to changes in the SLvoice in the viewer, the Mumble integration, too, requires viewer changes. It's also incredibly disappointing to read that Vivox claims to have been a good friend in their offering when they only ever offered a step down version of their service unless you agreed to a ridiculous contract at an overpriced rate."
He added that many grid owners would be willing to pay for Vivox voice, if there was a reasonable price structure.
"As Vivox is now forcing the hand in this matter I have been attempting to rally support from both OpenSim and the viewers to look into alternatives," he said. "However, as is evident from the meetings minutes, there really is not much in the way of an immediate fix and a lot of funding, time and effort is required to substantially rework this entire system."
Grid owners on edge
According to Hypergrid Business data, Vivox voice is currently available on 56 OpenSim grids, including 3DLES, OSgrid, DigiWorldz, AviWorlds, Tag Grid, Metropolis, ZetaWorlds, Kitely, Party Destination Grid, Little Breath, Exo-Life, Alternate Metaverse, Craft World, Eureka World, Virtual Dream, AviTron, Discovery Grid, DreamNation, Free Life, Astralia, Virtualife, Neverworld, Dynamic Worldz 2, Fire and Ice Grid, Littlefield, 3rd Rock Grid, and Xmir.
But there is currently no viable alternative to Vivox that is integrated into the viewer and allowing for easy in-world chat.
That means if Unity discontinues its OpenSim integration, grids will be out of luck.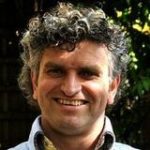 "This worries me a lot," said Nick Zwart, owner of the 3DLES grid. "I have the EduGrid of 3DLES running Vivox, which is my demo area. I have the TeCoLa project running on Vivox, which is an educational research grid of five European universities. I have the EVA Park grid running on Vivox for the City University in London doing research on Aphasia therapy."
All three grids use the free version of the platform.
He said that he will upgrade to a paid version of Vivox if he needs to – and if it is possible.
OpenSim grid owners have been trying, unsuccessfully, to get answers from Unity for months about what will happen.
"I've had a developer account with them for some time now, but even through those channels I've not received a response to any of my inquiries about OpenSim," said DigiWorldz owner Terry Ford. "For some reason it just seems they are ignoring all inquiries regarding OpenSim."
He confirmed that the developer account does indeed allow for up to 5,000 concurrent users.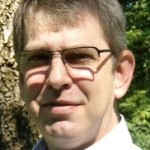 "I've tinkered with the current developer tools to see if I can sort out a way to get it to work, but the time I have available to spend on this is somewhat limited, so progress has been slow on my end," he told Hypergrid Business. "I'm not sure if any others are working on this yet, if others are, I've not heard anything."
OpenSim core developer Ubit Umarov has also been having problems connecting with the Unity team, as he explained on Tuesday at the OpenSimulator development meeting. "I'm on their black lists, I guess," he said. "Of course, we should anyways thank Vivox for keeping that free service for OpenSim for all these years."
Other grid owners have also hit brick ends when trying to reach anyone.
"Our Beta Technologies grid has the free version of Vivox set up, but I never got an answer to the request to get it working," virtual worlds blogger Gwyneth Llewelyn told Hypergrid Business. "Now I know why! They very likely had started to ignore new requests for a while — and by 'ignore' I mean that I never received any feedback whatsoever."
She's worried that many OpenSim grids, including hers, will go silent.
"I wonder how hard it would be to use Mumble instead," she said, referring to the open-source voice chat project that showed some promise back in 2010. Like Vivox, it offered directional voice and could be integrated with viewers. But with Vivox become available, for free, that project seemed to have petered out.
Another grid owner who's considering looking into Mumble is Walter Balazic, owner of the Littlefield Grid, because it "seemed to have the start of a direct interface with the viewers."
But right now, he said, neither Mumble nor Discord support direct integration into the viewers.
"We have contacted Vivox support to see if there is going to be an OpenSimulator paid option so we can continue to use our Vivox server with them," Balazic told Hypergrid Business. "We are also looking into alternatives."
Shortage of alternatives
Vivox easily became the dominant OpenSim voice platform because it was free, because it integrated fully with OpenSim viewers, because it didn't require users to log into any additional systems, and because it required no work on the part of grid owners to maintain it.
By comparison, open source voice systems like Mumble require grid owners to set up and maintain their own voice servers, and other cloud platforms — like Skype, Discord, TeamSpeak, Slack, or Telegram — require users to create accounts on those services and sign into a chat channel.
"There are very few — if any — free services that cover Linux, macOS and Windows, so it will be a bit of a pickle to replace Vivox, at least as something built into the viewer," Xmir grid founder Geir Nøklebye told Hypergrid Business. "I guess a grid could use a standalone chat or voice solution alongside, but it will not be as immersive and most likely a paid for service."
Nøklebye, who is also behind the OpenSim-specific Dayturn viewer, currently has the free Vivox voice on his grid. "I only use it on Xmir for testing the viewers, which is why I got the license."
"One option that might exist is to build a Telegram client into the viewer, but I have not looked at the terms for doing that," he said. "Also, Telegram is controversial with some audiences."
Telegram has been in the news for extremist content, for example. Most recently, that's been conspiracy theorists, but it's also been a haven for foreign terrorist groups, like Isis. The platform also has a revenge porn problem and group chats don't have end to end encryption.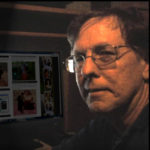 "OpenSim used to run Mumble and FreeSwitch," said Fred Beckhusen, owner of the OutWorldz grid and creator of the DreamGrid installer for OpenSim. "I know of no one who has gotten either to work, though one DreamGridder got it to run, but not connect to a viewer."
Beckhusen said that he removed the Vivox sign-up screen from DreamGrid last fall, when Vivox first stopped accepting new signups.
Another option is to use a video call platform like Zoom, and put the link to the meeting on an in-world prim.
Nara Malone, owner of the Nara's Nook grid, is doing just that, with a Zoom alternative called Jitsi. Unlike Zoom, Jitsi users don't have to log in with their accounts and it offers unlimited free meetings of up to 100 participants.
"You can leave cameras off so it is only voice, which is what we do as most of us have low bandwidth connections," Malone told Hypergrid Business.
There's a version of Jitsi that people can install and run on their own servers, but she doesn't have the patience for that. "So I just use their public server and my chatroom name persists between uses so all the members of that group can find me," she said.
She also tried using Discord.
"But the interface was just too busy and complex for finding each other," she said.
Nara's Nook is a writing colony, and hosts poetry readings and other event for authors and readers, so voice is important.
Will developers and vendors step up?
Ideally, the OpenSim community will work together with Unity to get OpenSim working for Vivox 5, or develop an alternative that everyone can use.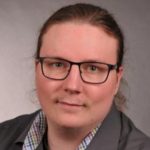 OpenSim hosting and services company Zetamex Network is working on a solution, but its too early to provide any details, according to CEO Vincent Sylvester.
"Plans to handle this are already underway," he told Hypergrid Business.
Alexsandro Pomposelli, the original founder of the AviWorlds grid, current owner of the Avitron grid, and OpenSim personality best known for multiple grid shutdowns, failed business models and unfulfilled promises, is also getting into the action.
"I have already instructed my techs to look into creating our own Vivox services," he told Hypergrid Business.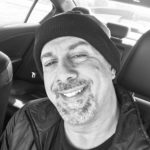 He added that there's also a way to connect Discord accounts and Second Life and OpenSim accounts, via the Firestorm viewer, so that Discord can show your in-world online status and location.
And yes, the AviTron grid is currently down, though this time at least Pomposelli hasn't also shut down all social media channels. He's been posting occasional updates on AviTron's Facebook page.
For some reason, the website is down, though. Web servers and grid servers are typically two different things — or can easily be two different things — and there is no reason for a grid's website to go down when the grid itself is undergoing maintenance. With the website down, users have to hunt around for other channels to find information.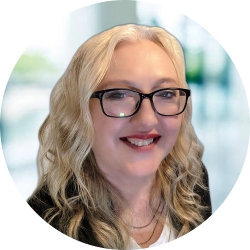 Latest posts by Maria Korolov
(see all)