Russia-based OpenSim company Caprica is now hosting private grids starting at just $20 a month.
The company also runs its own grid, also called Caprica, That grid, which was founded in early 2018, currently has 310 regions and reported 300 active users in the last 30 days.
Caprica's new private grid offer includes three standard-sized regions of up to 15,000 prims each.
There is also an automatic backup saved every three days and daily automatic scheduled restarts.
The servers can be configured in different geographic regions, Caprica owner Sam Adama told Hypergrid Business. " In most cases, the servers are located in Europe, but we also have North American offerings and even Southeast Asia. We use the services of different providers: it all depends on the most suitable configuration for the customer of the service. We use exclusively Linux servers, which allows us to be flexible and fast."
The default configuration also includes hypergrid connectivity, terraforming, ability to resell land, and a web interface. It also includes basic VoiP voice at no extra cost, while Caprica's dedicated voice servers are an additional $5 a month.
The default configuration does not include currency, but Gloebit payments are an option at customer request, Adama said.
In addition, while the default configuration includes hypergrid connectivity, customers can request to shut it off if they prefer to keep the grid private.
After the customer places the order for the grid and makes the payment, it will take no more than two hours to have the grid up and running, said Adama.
But if custom configuration is required, then it could take as much as 12 hours, he said.
To help customers keep track of the status of their configuration, change requests, and support tickets, Caprica rolled out a new client management dashboard for its customers three days ago.
"Each service or product ordered from us is a project for which a personal manager is assigned," said Adama. "We keep full reporting on those works that are performed on the customer's server. Each task and milestone is audited and documented in the customer's control panel. At any time, the client can create a ticket or request to the support service, see the stages and tasks, invoices and orders, find out how much time was spent on job, what work was done and draw up a full report on the project."
Caprica also offers individual standard-sized regions for $10 per month.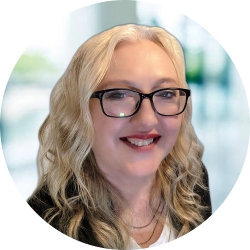 Latest posts by Maria Korolov
(see all)