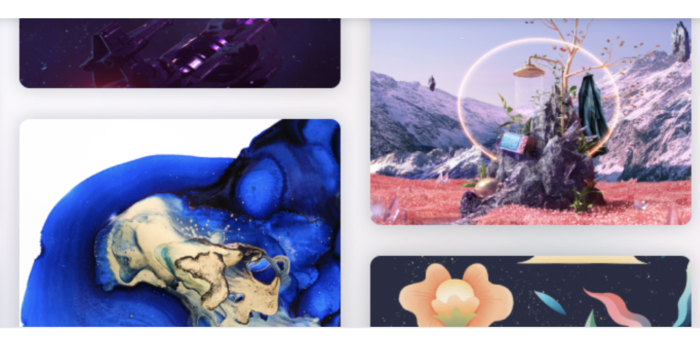 OpenSea, the largest marketplace for non-fungible tokens openly admitted last Thursday that over 80 percent of the items created using their free minting tool were plagiarized works, fake collections, and spam.
In Twitter last Thursday, the company said that creating NFTs on its platform was too easy. "We've recently seen misuse of this feature increase exponentially," they said in the Tweet.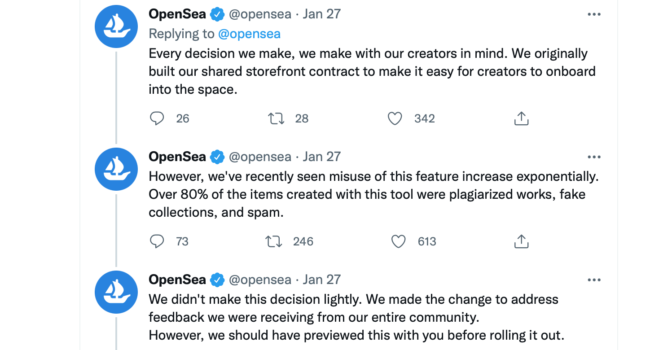 In response, the company decided to limit the number of NFT collections users could mint to five and the number of individual items in each collection to 50. There was an immediate outcry, and it reversed that decision.
This isn't the first time OpenSea has had problems with NFTs.
A few months ago, Nate Chastain, one of its executives, resigned after he was caught using insider information to profit from NFT collections before they dropped.
The company's minting tool is one of its main advantages in the NFT universe. Users pay a one-time fee of between $50 to $60 to get started, and from there they can sell an unlimited number of NFTs. The platform takes 2.5 percent of the profits once a piece sells.
Other high-end platforms like MakersPlace and KnownOrigin can charge hundreds or thousands of dollars to mint and list an item. That cost is based on gas fees, gas being the unit that measures the amount of computational power required to perform a transaction on the blockchain.
Gas fees fluctuate, sometimes exceeding the cost of the actual price of a non-fungible token by thousands of dollars, according to allthings.how.
The OpenSea NFT marketplace had a cumulative trading volume of US$12.5 billion through 2021, nearly 88 percent of the total NFT trading volume that year, according to data acquisition and analysis company DappRadar.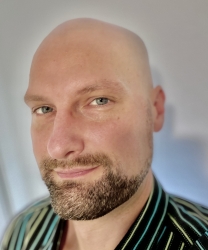 Latest posts by Alex Korolov
(see all)