The 29th edition of Sheffield DocFest, the United Kingdom's biggest documentary and digital media festival, will take place from June 23 to June 28 this year — and it's looking for submissions.
Sheffield DocFest's Alternate Realities program has some upcoming deadlines if you'd like to apply, and applicants from the United States and other countries are welcome.
Alternate Realities is Sheffield DocFest's program for exhibiting and showcasing non-fiction and immersive documentaries in all forms, whether using new technologies or creative techniques that push the boundaries of traditional documentary practice.
Commission
The Alternate Realities 2022 Commission is accepting applications for new digital works or projects in development that need completion funding, and it's offering up to $20,000.
The deadline to apply is Sunday, February 27 at 7 p.m., Eastern time.
An accepted applicant will be included in the Alternate Realities 2022 program and exhibited at Site Gallery during the festival, possibly with an extended exhibition run.
The open call is for artists who work in digital non-fiction, create immersive experiences, or experiment with new technologies. Debut, emerging, and established artists and collectives are encouraged.
Exhibition
Applications are being accepted for the Alternate Realities Exhibition with late entry closing on March 4, 7 a.m. Eastern time.
Platforms considered for exhibition include virtual, augmented and mixed reality, 360 video, moving image, web interactives, sound art, artificial intelligence, games, and performance.
Alternate Realities Talent Market
Entries are also being accepted for the Alternate Realities Talent Market, and the deadline to enter is Friday, March 4, 7 a.m. Eastern time.
The Alternate Realities Talent Market exists to foster collaborations between artists, collectives, creatives, and organizations focused on using digital technologies, and it's a space to pitch products that are in production or development.
Past meetings at the market have led to residencies, research partnerships, and exhibition features.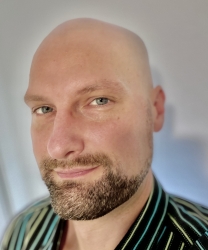 Latest posts by Alex Korolov
(see all)