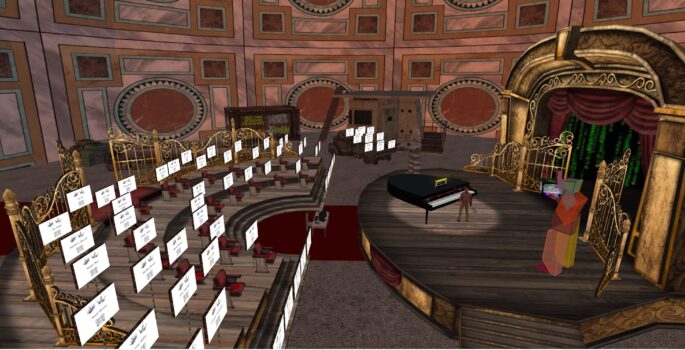 The Metropolis grid will shut down on midnight on June 30. But before one of the oldest OpenSim grids closes for good, it will be the site of the premiere performance of a play by Reiner Schneeberger.
The play is titled "The Art Giantess Is The Work: Thea von Harbou," and will be performed in English, with German subtitles. It will start at 1 p.m. Pacific time, or 10 p.m. German time on the Futurelab region.
The hypergrid address is metro.land:8002:futurelab.
Schneeberger is an artist who is known as "Art Blue" in-world and the play is inspired by the classic sci-fi Fritz Lang film Metropolis. One of the characters in the film is a robot version of a factory worker named Maria.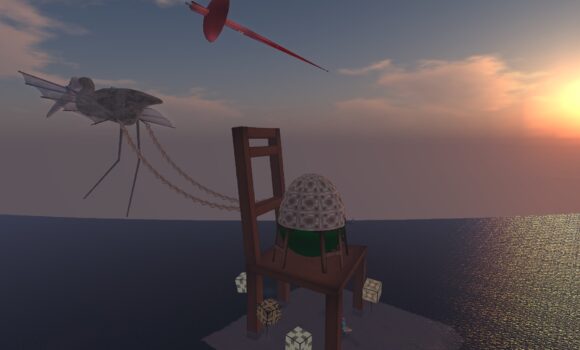 In the play, this robot Maria has the chance to become the first independent AI in the history of humanity, Schneeberger said in a press release.
The intermission will feature a Mondrian art machine originally created by Herbert Franke and recoded by Daniel Jung, also known as Art Eames in-world.
Thea von Harbou, who wrote the original novel on which the movie is based, will be revealed as the Great Coder, said Schneeberger. The role of Thea von Harbou will be played by Kisma Stepanich-Reidling, also known as Juliette Surreal-D in-world.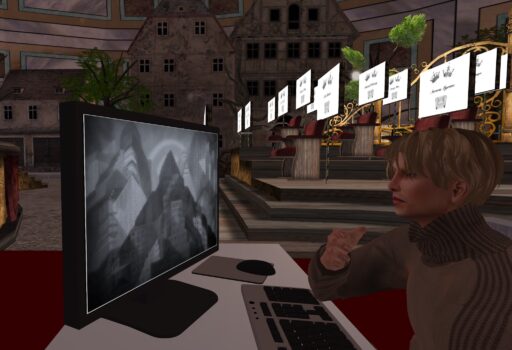 "The play combines the role of color in art and links to various artists from the field of Pop Art, Concrete Art and Conceptual art," said Schneeberger. "Names that are associated with these art forms are Victor Vasarely, Piet Mondrian and Sol LeWitt. The stage that is used for The Art Giantess Is The Work was originally created for the 25th anniversary of Snow Crash."
Snow Crash is a novel by Neal Stephenson. Published in 1992, it predicted the metaverse.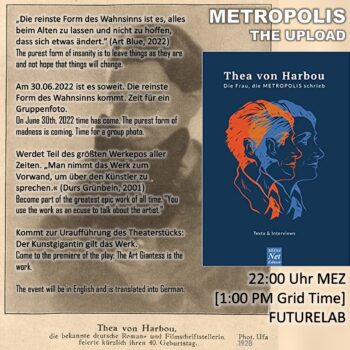 The stage is located inside a gigantic egg that was created for the Immersivia at Santorini Biennale 2018 festival. The egg is now placed on a floating chair that is carried over space and time by the Cloud Guide, a creation by OpenSim artist Cherry Manga.
"All friends of Art Blue who were born and bred in Metropolis are honored by their name tags as coded witnesses for the closing performance," said Schneeberger.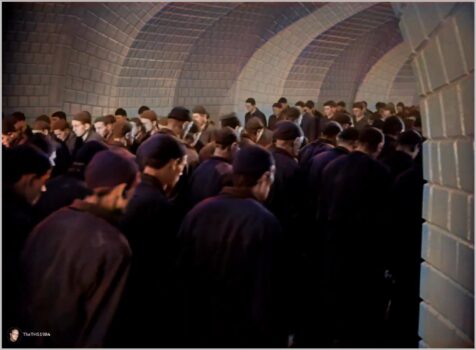 The sim Futurelab, stage and egg included, has become part of the art conservation project The Upload Museum, which features OpenSim art, and has locations in Craft World and OSgrid.
The hypergrid address on Craft is craft-world.org:8002:Upload
The hypergrid address on OSgrid is login.osgrid.org:8002:Upload Museum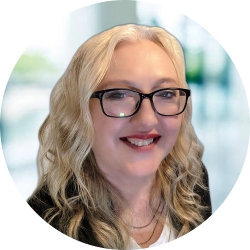 Latest posts by Maria Korolov
(see all)