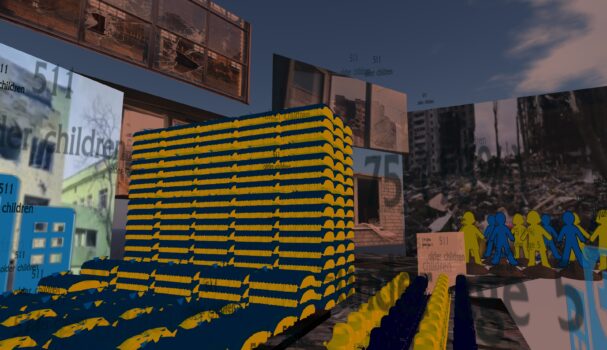 Relay for Ukraine is having the grand opening of its Kisma in Ukraine art installation next Wednesday, November 9, at 1:00 p.m. Pacific time.
You can attend the event at the Ukraine art sim in Craft World at craft-world.org:8002:Ukraine.
Relay for Ukraine supports fundraising and awareness for refugees in the metaverse, and has raised over a thousand dollars so far, said Relay for Ukraine manager Reiner Schneeberger, who is known in-world as Art Blue.
If you'd like to support Relay for Ukraine, you can make donations via their website or inside Second Life.
This art installation by visionary artist Kisma Reidling will be a somber affair. Reidling took the statistics of dead and injured Ukrainian children and represented them with rows of baby carriages so the numbers turn into a picture.
The grand opening will be a quiet one, and only the numbers of dead and injured kids will be aired, so people can reflect on what happens to children when there is war.
Previous grand openings for Terra Merhyem and Rage Darkstone were more lively with music, performances, and dance parties.
Attendance was very good at past openings, said Schneeberger.
"The grand openings of Terra and Rage have been 40 people each and about 500 visitors over the two-month period where the installation for each artist stays active at the Ukraine sim," he said.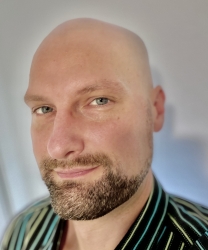 Latest posts by Alex Korolov
(see all)