After ChatGPT was released on Nov. 30, 2022, the world changed. Whatever you might personally think about AI, the events of last year showed that AI was capable of human-level creativity in art, music, writing, and coding. And, for the first time, AI demonstrated common sense. Or, at least, something close enough to common sense for all practical purposes.
Companies like Google that had been sitting on their AI projects for years, unwilling to do any damage to their existing business models, are having to rethink their plans.
Google announced a Code Red and brought cofounders Sergey Brin and Larry Page back from retirement. It has also invested $400 million in OpenAI rival Anthropic, which has its own version of ChatGPT called Claude, which is in closed beta but early users say it's better.
Apple is holding an AI summit for employees next week, the company's first live and in-person event in years.
Microsoft takes the lead
"The AI race starts today," said Microsoft CEO Satya Nadella at a press conference today.
The company announced that it's integrating AI chat into the Bing search engine and its Edge browser — after it invested a reported $10 billion into ChatGPT maker OpenAI last month. The company has also previously announced plans to integrate AI throughout its entire portfolio products.
Adding AI chat to Bing, however, is a direct shot at Google's bow.
"We can improve the way billions of people use the Internet," said Yusuf Mehdi, Microsoft's consumer chief marketing officer, in today's presentation.
As of the end of 2022, Bing only had a 9 percent share of the search engine market. Google had 85 percent, and the rest was split between Yahoo, Baidu, Yandex, DuckDuckGo and other competitors, all of whom were in the low single digits.
So Bing has a lot of opportunity for improvement.
And speaking of Baidu, a Chinese search engine, it also plans to launch its own AI chatbot, called Ernie Bot. According to CNN, it's expected to go live in March and is currently being tested internally.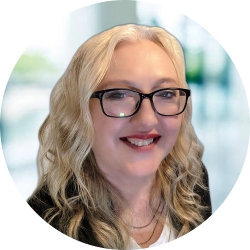 Latest posts by Maria Korolov
(see all)