Samsung, in partnership with Qualcomm and Google, has announced plans to develop a new extended reality product. XR is a term that encompasses virtual reality, augmented reality, and mixed reality technologies.
I myself switched from Apple to Samsung in 2015 specifically for Samsung's Gear VR headset. But when Samsung cancelled the project, I switched to the Google Pixel to stay close to Google's VR platform. And now, both Gear VR and Google's platform are gone.
I'm considering switching back to Samsung if they release a new XR headset. I'm also considering waiting for Google's version. But if Apple beats them to it, I'll switch back to Apple. It'll be tough after more than seven years on Android, but I want to be on the platform that supports the metaverse best.
What we know about the Samsung XR headset so far
While the specifics of Samsung's XR product have not been revealed, the company's president and head of mobile experiences, TM Roh, confirmed in an interview with The Washington Post that Qualcomm will handle the chipset, Samsung will manufacture the hardware, and Google will provide the software.
"For the chipset, it is going to be a strategic collaboration with Qualcomm. The hardware will be us," he said. "For the ecosystem, we were trying to determine which platform to work with, and in the end, we decided that it was going to be Google."
Google and Qualcomm separately confirmed the partnership on XR. A Google spokeswoman, Kaori Miyake, said, "We're excited to work with our partners to build a new generation of immersive computing experiences that will further elevate what users can do with Google." Qualcomm CEO, Cristiano Amon, added, "With the shared expertise from our partners, we have the foundation to make these opportunities a reality and drive the future of the spatial internet."
Roh also mentioned that Samsung's XR venture will involve service partnerships with Meta and Microsoft, but declined to provide specific details.
Samsung's XR announcement comes at a crucial time for the company, as global smartphone shipments declined by 12% in 2022, and the company saw its lowest quarterly profit in years. Roh acknowledged that market demand for smartphones could remain weak for the first half of 2023, but believes that consumers will continue to invest in premium products for the added benefits they provide.
The XR market is expected to be crowded, with Apple widely rumored to reveal its first XR device in the near future, and several companies, including Meta and Microsoft, already offering mixed reality headsets.
Those other headsets haven't been doing well, though. Microsoft recently said it will lay off 10,000 employees. According to media reports, the layoffs include its entire Mixed Reality Toolkit group and the AltspaceVR team, effectively killing Microsoft's own Hololens project.
And Facebook has been losing money hand-over-fist on its virtual reality projects.
Meanwhile, Samsung has a rich history in the field of XR. It was one of the first companies to develop VR hardware, starting with the Samsung Gear VR platform in 2014, which was paired with the Galaxy Note 4 phone. Samsung Gear VR was the first high-quality 3DOF mobile VR experience offered to consumers. The company later launched the Odyssey PC VR headset in 2017 and a revised model the following year. However, Samsung has not released a VR product since the launch of the Odyssey+.
Google has also had its share of VR ventures, including the standalone Daydream platform, which it discontinued in 2019.
The next big event for Samsung, Qualcomm, and Google, where more information on the XR hardware partnership may be shared, is Mobile World Congress 2023, which kicks off in Barcelona, Spain on February 27.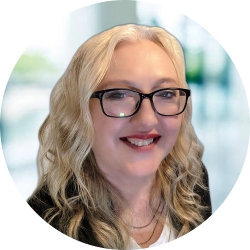 Latest posts by Maria Korolov
(see all)