The public OpenSim grids gained nearly 2,000 regions this past month, and more than 1,300 new registrations, but continued to bleed active users as the weather improves and people spend less time inside at their computers.
However, the total number of active public grids has reached a new record high of 421 grids, despite the fact that we've cleaned out our database and set many grids to "private" because they didn't have public websites or other indicators that they wanted people to stop by. The total number of grids we're tracking is now 2,543, but many of them are school and company grids closed to outsiders, private grids just for family or friends, or personal grids that someone is running on their home computer and not usually accessible to outsiders. Of the public grids, 283 reported statistics this month.
OSgrid, Wolf Territories Grid, and Kitely, are the three largest grids by total land area, and OSgrid was the fastest-growing, having acquired an additional 732 new regions since this time last month. Alternate Metaverse gained the equivalent of 412 standard regions, Serenity gained 352, Wolf Territories Grid gained 282, and Discovery Grid grew by 86 regions. Scroll to the bottom of the page to find the list of the top 40 grids by land area.
Our stats also do not include most of the grids running on OutWorldz DreamGrid — a distribution of OpenSim used by many people to create virtual worlds on personal computers, private company grids, or school grids.
DreamGrid has recorded a total of 10,377 DreamGrids that have booted so far. However, when the grid name changes are accounted for, 3,435 Dreamgrids have been installed as shown by a count of unique, random ID's, said  Micro Technology Services CEO Fred Beckhusen. Micro Technology Services owns both DreamGrid and OutWorldz.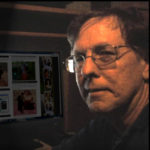 The total list of grids for which OutWorldz reports stats is available here. 

With the free-to-use DreamGrid software, users can easily create virtual worlds through a graphical interface and one-click install feature. They can also use it to easily and quickly manage their grids, including adding new regions, banning users, deleting regions, auto restarting,  tracking usage stats, and shutting down entire grids or unoccupied regions to save computing power.
OutWorldz also offers free OARs — complete region files — which you can load to your grid easily and with little effort.
OpenSim is a free open-source, virtual world platform, that's similar to Second Life and allows people with no technical skills to quickly and cheaply create virtual worlds and teleport to other virtual worlds. Those with technical skills can run OpenSim worlds on their own servers for free using either DreamGrid, the official OpenSim installer for those who are more technically inclined, or any other distribution, while commercial hosting starts at less than $5 a region.
A list of OpenSim hosting providers is here. Download the recommended Firestorm viewer here and find out where to get content for your OpenSim world or region here.
Hypergrid Business newsletter now available
Every month on the 15th — right after the stats report comes out — we will be sending out a newsletter with all the OpenSim news from the previous month. You can subscribe here or fill out the form below.

Top 25 grids by active users
When it comes to general-purpose social grids, especially closed grids, the rule of thumb is the busier the better.
People looking to make new friends look for grids that already have the most users. Merchants looking to sell content will go to the grids with the most potential customers. Event organizers looking for the biggest audience — you get the idea.
Top 25 most popular grids this month:
The active list is based on active, unique 30-day user login numbers that grids report on their stats pages. Those grids that don't report their numbers might be just as popular, but we wouldn't know.
Piggy Bank Grid is, for the second month in a row, the fastest growing grid with 260 new active users, followed by Offworld with 197, Moonrose with 176, Trianon World with 148, and Jungle Friends with 145 new actives.
The active user stats are used to generate the popular hypergrid destinations list, which is useful if you have a hypergrid teleport and want to put up gates to the most popular grids or include the most popular grids in an in-world directory. This list is also a good place to start if you want to open up new stores, hold events, or are just looking for places to visit.
Here's some information on how and why you should set up a stats page for your grid. Not all grids need a stats page — especially grids that aren't open to the public like school grids, private company grids, small family grids, and so on. From prior surveys, this dark metaverse of OpenSim grids might actually be bigger than the one we know about, because those grids don't need to promote themselves, and we never hear about them.
Online marketplaces for OpenSim content
There are currently 19,804 product listings in Kitely Market containing 39,001 product variations, 33,926 of which are exportable.
Kitely Market has delivered orders to 581 OpenSim grids to date. The Kitely Market is the largest collection of legal content available in OpenSim. It is accessible to both hypergrid-enabled and closed, private grids. The instructions for how to configure the Kitely Market for closed grids are here.
As seen from the above chart, nearly all the growth in Kitely Market has been in content that can be exported to other grids — that is the green area in the chart. The red area, of non-exportable content, has stayed level for the past seven years.
Offering a convenient and low-cost way for OpenSim users to buy legitimate, legal content not only offers creators sales opportunities that they wouldn't have otherwise but reduces the need for pirated content, similar to the way that Netflix and other streaming services have reduced the amount of illegal video streaming.
In addition, restricting content to closed grids does little to stop piracy. Most stolen content is ripped from Second Life, the original closed grid. The only time that being on a closed grid offers additional security for content creators is when the content involves high-end scripts or proprietary animations.
Speaking of closed grids — where users are not able to teleport to other grids — the biggest such grid, Tag, also has its online marketplace. The marketplace lists 28,293 items both for sale and those for free.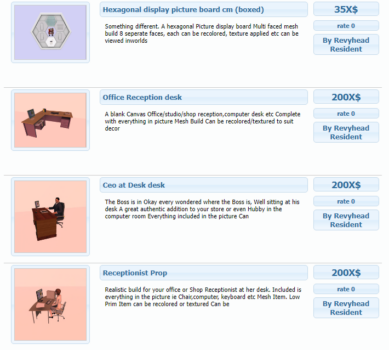 Neverworlds' Marketplace, which launched last month, is another option for OpenSim grirds, and does support hypergrid shoppers. The site currently lists 33 items for sale to residents and 44 items for hypergridders.
A free Neverworld account also grants access to more free gifts from the marketplace.
Weekly OpenSim developer meetings discuss .Net 6 testing
The latest OpenSim release will likely be the last one on Mono and OpenSim developers and stakeholders who meet on Tuesday of each week are now discussing the future of OpenSim whose future releases will run on .Net 6.
Mono is the open source alternative to Microsoft's .Net application platform.
OpenSim on .Net 6 will still require some Mono dependencies like LibGDIPlus for dynamic textures to function. This will eventually need to be resolved through creation of a new graphics rendering system built that runs without those dependencies because the future of Mono and its adjacent dependencies is unclear, said Zetamex Network CEO Vincent Sylvester.
"Primarily we are looking for people to help test the .Net 6 version and for some with development experience to look into writing new unit tests to go along with that as the existing tests no longer work with this runtime version," he told Hypergrid Business.
Zetamex seeks machine learning volunteer
Zetamex Network has posted a job listing for a volunteer position in the field of machine learning. The person will research and test machine learning language models and data, with a goal to applying them in OpenSim and virtual worlds. The internal project has a prospect to benefit the entire OpenSim metaverse when finished, said Zetamex's Sylvester.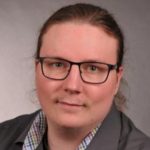 "The internal project that posting relates to is currently in the planning and research phase, but if it succeeds would vastly improve the interaction of people in virtual worlds in regards to communicating with each other," he told Hypergrid Business.
He said although using ChatGPT and similar AI-powered chatbots can be helpful in trying to answer general support questions, finding general answers to research questions, and talking to lonely people, they currently offer very little when it comes to technical matters such as OpenSim coding.
"With the limited data they have and a clear lack of understanding of more complex topics in programming there is little they can do, much less in an environment like OpenSim with a code base scattered across so many functions that unless it parses the entire code base ChatGPT will never be able to properly identify structural deficiencies in the code leaving only optimizing single functions," he said.
Trianon World to launch fun-filled Funzies World next week
A fun-filled region is about to launch on the Trianon-World grid next week at 1 p.m. Pacific Time on Saturday, April 22. It features beautiful scenes that include family picnic areas, cottages, marketplace, a water slide tower, and much more. The region is ready for preview and anyone who wishes to do so before the launch day is welcome, said grid owner Shadow Raven.
"Those who can't wait to experience this special environment, this is an invitation to come and have a preview look," she told Hypergrid Business. "Although some sites are still in progress there is plenty to see and do.
And don't hesitate to bring your tall friends on non-dinkie events days. They may bump their heads a bit and have to scrunch into the seats but they can still enjoy everything here."
Some of the attractions include the Dinkie-scaled cottages available for rent just a few meters past the Welcome area, after which you meet a family picnic area. After this is a dance floor where Dinki Band and DJs will entertain residents and visitors. The latter site is under development, she said, but she promises it will be a winner.
There is also a playing field, which is home to the Dinki Pussball Plate, and a marketplace where you can buy all sorts of items. Clicking a sign on the tall Water Slide tower overlooking the bay takes you to the highest spot in the World where you can admire all the world around you.
"The tranquil bay is open to boating, the beaches that surround the whole area, the magnificent mountains encircling the island, and the stunning Kakabeka Falls with its 1,000-foot sheer drop," she added. "Perhaps later you will take a boat out to explore, though not too close. Sea dragons have been reported in offshore waters."
The heart of the Funzies World is the Funzies Emporium which is an all-year-round permanent Midway and hosts a merry-go-round for kids, a roller coaster, and many other rides. The Midway, she said, would not be complete without carnival barkers, soothsayers, and card readers eager to have your business.
GridPlayGrid is back up online
GridPlayGrid has returned online after a long shutdown, which was caused by a lack of time to take care of it and back-end issues, said grid owner Christopher Strachan. He is currently focusing on rolling out more legal content on the grid.
It currently has nine sims online but more will be added later on, spreading across its four servers. It also has its own currency, a custom website, and a focus on the mainland but there will be no selling of private sims. The grid will also soon have Kitely Market enabled.
"We plan to also have our own marketplace website soon, probably similar to the old XStreet that Second Life had, using in-world drop boxes," he said.
However, hypergrid teleports and asset exports are disabled at the moment, he added.
DreamGrid V5.35 released
The new DreamGrid Version 5.35 features the latest OpenSimulator 0.9.2.2 with Smart Start and many other modules compiled in. This release has a feature that allows anyone to run DreamGrid as a service on Windows, said Micro Technology Services CEO Fred Beckhusen.
"Restarting a PC for any reason such as an update will automatically start DreamGrid," he told Hypergrid Business. "This includes Robust, all enabled regions, Apache, MySQL, Joomla, WordPress, IceCast, Text-To-Speech, and other services such as the visitor counters and automatic backups. You can log out and DreamGrid will continue to run. You control the service by starting DreamGrid, which will give you control of the regions and access to Robust and region consoles."
This release also includes a control panel for load testing up to 100 avatars. They can sit, stand, run, and fly, as well as teleport using Smart Start and Smart Boot.

New grids
The following grids were added to our database this month: BradleyVille, Bubble Grid, Cajungrid, Duros Pr, LoboWorld, P7, Science Circle, Society of the Sacred Grove, VirtuaLifeNewGrid, and Vivo Sim.
Closed grids
After a grid has been inactive for two months, we mark it as suspended.
The following grids were marked as suspended this month: Ardalia, Ardiva, Avi Resurrection, Aviarium, Blackswan, Dreamscape, Fiethiel, Gyssy, HD Skin World, Insanity Grid, Keraith Grid, Laguna Bay, Land of Sinners, Mreža regij, NuGrid, Nymph Paradise, OsDreaming, Outlandish Grid, Paradwys, PrimGrass, Rael's World, Schutz American School, SKIMI3D Space, TexLand Grid, Thrae, Twisted Grid, TwistedGrid, Vatnfjel, and Your World.
Sometimes, a grid changes its login URI or website address and we don't notice. If that's the case, email us and let us know.
Top 40 grids by land area
The list below is a small subset of existing OpenSim grids. We are now tracking a total of 2,543 different publicly-accessible grids, 421 of which were active this month, and 283 of which published their statistics.
All region counts on this list are, whenever available, in terms of standard region equivalents. Active user counts include hypergrid visitors whenever possible.
Many school, company, or personal grids do not publish their numbers.
The raw data for this month's report is here. A list of all active grids is here. And here is a list of all the hypergrid-enabled grids and their hypergrid addresses, sorted by popularity. This is very useful if you are creating a hyperport.
You can see all the historical OpenSim statistics here, including polls and surveys, dating all the way back to 2009.
Do you know of any other grids that are open to the public but that we don't have in our database? Email me at [email protected].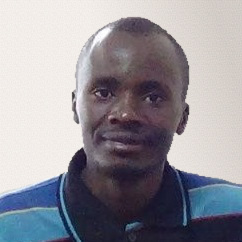 Latest posts by David Kariuki
(see all)