If you're looking to see what a good OpenSim deployment looks like, I strongly recommend the Folk Cafe and the surrounding German village region on the Grid4us OpenSim grid.
How to get in:
If you already have an OpenSim account, see below.
If you are new to OpenSim:
Step One: Create your Grid4us account
Sign up page in German
Sign up page in English (Google translation)
Don't be scared by this form — it just asks for your name and email address.
Step Two: Download the Hippo OpenSim browser
Both Grid4us, and I, recommend Hippo for browsing the OpenSim worlds. It's not perfect, but it's pretty good. You can download it here:
http://osgrid.org/index.php?&page=smodul&id=7&btn=7
Step Three: Plug the matrix into the back of your head.
No, I mean, run the Hippo program after you've installed in. Don't sign in too fast — you have to specify that you want to start in the Grid4us world, and not one of the other virtual worlds out there. (You'd be surprised how fast they're promulgating.)
German instructions for your Hippo settings
Instructions in English (Google translation)
The folks at Grid4us provide a very useful screenshot in these links that shows you exactly how to do the initial setup of your Hippo browser. And the screenshot is in English!
That's it.
If you're still not wandering the matrix, drop me a line, and I'll hook you up with some help.
FOR OLD HANDS
If you're an old pro at OpenSim, you can still set up a new account at Grid4us, as explained above, or you can take a StarGate in from another world.
My personal way to do this — let me know if there's a shorter StarGate travel path! — is to go to Redsun Village on the OSGrid. Lots of things start on the OSGrid since it is currently the single largest OpenSim deployment, so I start out there as well.
From Redsun Village I take the StarGate to RedSun Hyper. At RedSun Hyper, there are three more StarGates — the one on the left is the one for Grid4us. It takes you straight into the Grid4us airport, when you can take local transport — an old, beatup taxi, around the grid.
Happy travels!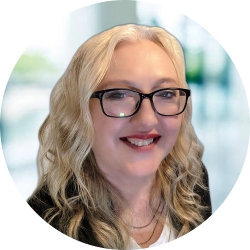 Latest posts by Maria Korolov
(see all)