One of the biggest obstacles to enterprise adoption of the OpenSim virtual worlds platform has been the lack of a decent behind-the-firewall solution. There are some hosting companies running OpenSim projects, but if you wanted to install it and run it yourself, you would need to invest serious time and energy into learning how the system works and in maintaining and upgrading it.
This problem has just been solved with ReactionGrid's OpenSim appliance – the Banbury – which comes pre-configured and ready to go.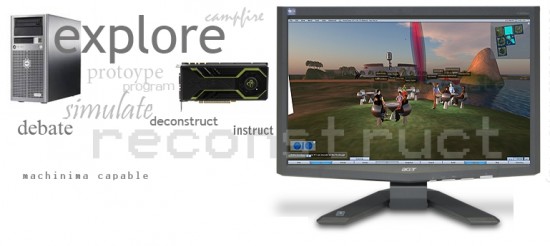 With the Banbury, a company or school can buy a server for $8,950 capable of running nine regions, with 25 concurrent users, with voice enabled, on the Windows Server 2008 platform with the Hyper-V virtualization technology. In plain English: fast, stable and reliable.
For those who already have their own hardware, just the software itself is available, pre-configured, for $275 plus shipping and handling on a USB stick. Just import and play.
The Banbury release is a direct reaction to Second Life's Nebraska enterprise server, said Robin Gomboy, ReactionGrid's chief operating officer. The machine was named after a town near where CTO Chris Hart lives in the U.K.
The Banbury server comes with a high-end graphics card. Normally, OpenSim servers don't need any graphics capability at all – they're just sending out information to visitors, not actually showing the world to anyone. In, fact, an OpenSim server doesn't even need a screen.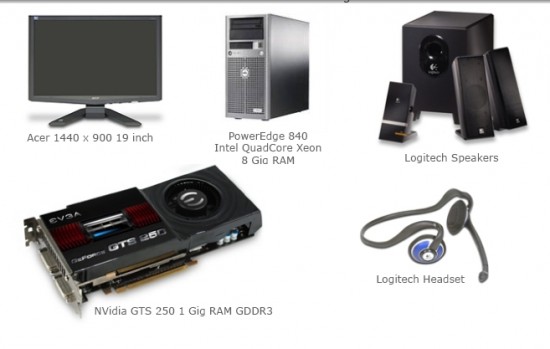 But the Banbusy can be used for more than hosting an OpenSim world – it can also be used for videotaping it.
"You can do your own recording of sessions in the virtual world," said Gomboy. Although these recordings might be useful to anyone – teachers recording classroom presentations, businesses recording conferences – they are especially useful for those using OpenSim to create fast and inexpensive digital animations. These animated films – also known as machinima – can be used to make cartoons, commercials, or corporate training videos.
The Banbury advertised on ReactionGrid's website is just the starting model, said ReactionGrid CEO Kyle Gomboy.
After a customer contacts ReactionGrid, the first step is to make sure that the Banbury is not too much – or too little – power for their particular use.
Then ReactionGrid orders the server from Dell, and it usually takes a week or two for the machine to arrive.
Then the ReactionGrid teams configures the machine to customer specifications. Typically, this means nine regions, preloaded with typical configurations.
"If you're in business, you can choose a conference rooms setup," said Gomboy . "With educational institutions, you can pick something historical."
In fact, customers can swap environments in and out – a math classroom in the morning, for example, and a historical setting in the afternoon – or share environments with other users.
"Schools can start creating libraries of full environments for their kids to experience," Gomboy said.
Then ReactionGrid ships the configured machine to the customer. Within the next day.
To maintain the world – since the OpenSim development community routinely rolls out new features and performance improvements – the server comes with a one-click upgrade plan. The customer gets a disk with the OpenSim upgrades, the Windows upgrades, and any other necessary patches and configuration changes, after they've been tested by ReactionGrid.
"Occasionally, updates interfere with the use of the virtual space," Gomboy explained. "We don't want them installing an update that would take everything out."
Currently, the regions are limited to 25 visitors at one time.
"Our testing has done more," said Gomboy . "But initially we feel that 25 is a great number to accommodate a class or small group."
The number of visitors depends on bandwidth, on server speed, and on how much stuff there is on the region. A site with many objects – especially objects with moving parts and complex behaviors – can reduce the processing power available to handle visitors.
As the number of avatars gets closer to 50, the environment starts to degrade, with objects failing to appear or appearing slowly, and reducing the region's speed.
The same problem happens in Second Life as well, said Gomboy . However, progress is expected this year.
"We are working with companies like Intel right now who are working optimizing their chips to accommodate more avatars on OpenSim," she said. "Intel is telling us that by the end of the year they're going to have more than 1,000 people on a single sim."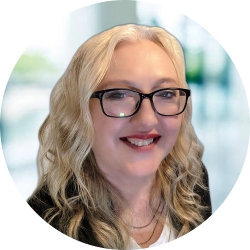 Latest posts by Maria Korolov
(see all)