In conjunction with its two year anniversary, the folks behind OSGrid — the largest grid running the OpenSim open source virtual world platform — have added new functionality to the grid, including a social network, a general store, and an automatic region creator.
SOCIAL SIGNALS
The OSGrid administrators have integrated the database of registered grid users with the Elgg open source social software platform.
"It is very similar to things like Facebook," said Adam Frisby, OSGrid vice president and a director at Shanghai's DeepThink Pty Ltd. "User profiles, groups, et cetera. The result is you can participate in the grid, without needing to be logged in."
For example, an OSGrid member is now able to join a group while on the grid and have it show up on the website — and vice versa.
The social networking website is just one of the ways in which the grid is trying to become more community focused, said Frisby.
"OSGrid has traditionally been a test grid for OpenSimulator," he explained. "That has been good and bad."
For example, recent updates on OSGrid crashed regions earlier this summer, forcing region owners to upgrade their server software to maintain compatibility. In addition, OSGrid operators frequently roll out new features of OpenSim before they are fully tested — because the OSGrid rollout is, in fact, the actual testing.
"We've definitely moved on from those roots," Frisby promised. "OSGrid today is now more of a social space than a testing one. As a group, the admin team has decided to acknowledge this as part of OSGrid's long term direction."
According to Frisby, OSGrid's operators will work on improving the event calendar, for example.
"We would definitely like to see more live events," he said, "And will help promote any regular events to our wider communities."
ONLINE SHOPPING
Another community benefit is a convenient place to find products — OSGrid and OpenSim worlds in general don't have the commercial infrastructure built up over the years by merchants on Second Life.
A few people have attempted to address this problem by setting up freebie stores on OSGrid, but there are access problems, and a lack of selection. In addition, high traffic and large numbers of objects can cause these regions to crash.
Last week, Frisby announced the launch of a new online store — the OSGrid General Store — where grid members can browse online, without logging into the grid itself, and everything they click on goes directly into their avatar inventories.
The downside to the General Store is that it's arranged chronologically, and not by category, making it difficult to browse through for items without looking through the whole store.
SELF-SERVE REGIONS
One of the much-touted benefits of OSGrid — and other public OpenSim grids — is that average users can take old computers sitting around the house and use them to run regions for free.
This is the same 16-acre region that it would cost $300 a month to have on Second Life. The only difference is that you might not be able to get as many visitors to a region that's hosted on a home computer, due to bandwidth constraints.
On the plus side, region backups are very easy when you have your own region, with a simple "SAVE OAR" console command, making home-based regions ideal for individuals looking to create virtual playhouses, professionals looking for inexpensive design space, and small groups looking for meeting space. A typical desktop computer can easily have a couple of 16-acre regions up and running at the same time
However, the technical aspects of setting up the regions and modifing the initialization files and the router settings can be daunting for average people.
To address this issue, Frisby has created a self-serve region generator.
" Setting up from home is a very complicated process at times, which makes for all sorts of minor headaches," Frisby told Hypergrid Business. With the new "Highly Experimental Region Launcher," would-be virtual world owners just go to the website, and the downloads and configurations are done automatically.
" You just input a desired region name, and your OSGrid avatar name, and hit launch," Frisby said. "It's still experimental — hence the name — but we've had a few successes so far."
The launcher works with Windows XP (SP3) and with Vista, Frisby said, but may not work for all routers.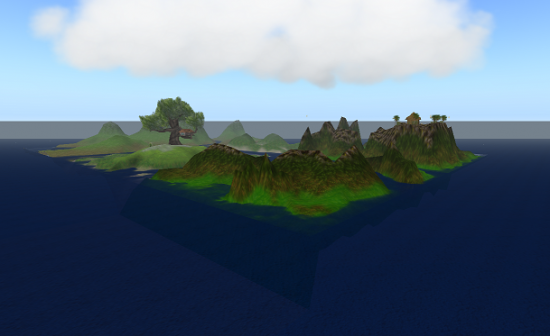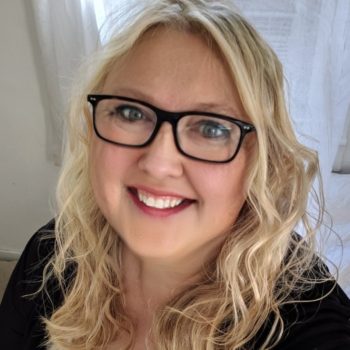 Latest posts by Maria Korolov
(see all)