[Update: You can browse all hypergrid-enabled public OpenSim grids with Hyperica, the directory of hypergrid destinations. Directory indexes more than 100 shopping and freebie store locations. Updated hypergrid travel directions here.]
New OpenSim grids pop up all the time — and old ones change their hypergrid coordinates.
It doesn't help that hypergrid addresses are still completely bizarre. In addition, teleports sometimes fail between regions running different versions of OpenSim, though this probably should be resolved as the pace of revisions slows down as the software becomes more mature.
The way that hypergrid teleport works, regions have to be enabled individually. However, once you're able to hypergrid teleport to any region on a grid, you can visit the rest of the regions by regular, in-grid teleport.
To teleport, just click on the Map tab (bottom left of screen in any OpenSim-compatible browser) and enter either the hypergrid teleport address or a local region name into the search box.
The list below doesn't cover all the regions in each grid which are hypergrid-enabled, but it offers some starting places.
This is the largest OpenSim-based grid, with around 2,500 regions. OSGrid has freebie stores, parties and concerts, educational programming, and the largest community of OpenSim users. The grid organizers hold regular weekly office hours. The grid, which is a registered non-profit, is dedicated to developing  and testing the OpenSim software. Anybody can connect a region for free to the grid that they host themselves. In addition, there are free homestead parcels available to individuals and small businesses from various grid members. There are also several hosting services that will host OSGrid-based regions, at prices typically starting at $15 per month per region.
The best place to find people on OSGrid is at LBSA Plaza, where there is usually a crowd hanging out and chatting about grid issues, about hypergrid, and helping newcomers to OpenSim find land and clothes.
The OSGrid website has a live chat channel, forums, and a freebie store with automatic in-world delivery of items.
There are dozens — if not hundreds — of hypergrid-enabled regions on OSGrid, and more regions are being linked to the hypergrid all the time, to make it easy for travelers to find them.
plaza04.osgrid.org:9102 (LBSA Plaza)
plaza02.osgrid.org:9101 (Wright Plaza)
80.190.98.114:9030 (Ko Ngan region)
sandbox.jimsiler.com:9000 (Open Schoolhouse region)
whitewolf.dynalias.org:9000 (White Wolf region)
h1465828.stratoserver.net:9000 (Allegria region)
osg1.wsterra.com:9000 (WorldSimTerra HG-01 region)
warincascabel.homelinux.net:9506:Quirm
Cyberlandia is one of the largest regional grids on the hypergrid, with 265 regions and over 1,800 registered users. It is an Italian-language grid, and an open grid — anyone can connect a region for free.
A large number of regions are hypergrid-enabled.
91.121.198.39:9000 (Home region)
94.23.22.158: 9000 (Roma region)
94.23.14.28:9000 (Venezia region)
94.23.61.191:9000 (Cost Island region)
94.23.61.191:9000 (Tupai region)
94.23.35.77:9000 (Museo del Metaverso region)
ReactionGrid is a PG-community of about 150 regions with a strong educational focus. There are free clothes, hair, shoes and shapes at the freebie shop at the Welcome Sim region. In addition, the folks who manage the grid — Kyle and Robin Gomboy and Chris Hart — can often be found at the Welcome Sim to show people around and answer questions.
The grid also holds community events, including a classic movie night. The grid also has an online store which accepts PayPal, and also has some free items, including collaboration products and tools for grid administrators.
hypergrid.reactiongrid.com:9009:HG Gateway 2
hypergrid.reactiongrid.com:9009:HG Gateway 1
hypergrid.reactiongrid.com:9005:Code Torque
grid.reactiongrid.com:9000
A community grid for French-speaking OpenSim users, one of the larger regional grids with 165 regions and over 1,300 users. The grid offers freebie shopping, concerts, art, and the Eiffel Tower.
alicia.francogrid.com:9050
A US-based open grid, free for anyone to connect in. Hosting is also available, starting at $18 a month. MyOpenGrid is one of the few hypergrid-enabled grids that has its own currency, the M$, and a Web-based store with automatic in-world delivery of items.
Intel-backed grid dedicated to virtual worlds research, with about 60 regions.
m2.virtualportland.org:9001
m2.virtualportland.org:9002
Grid4Us is a gorgeous German community grid of about 50 regions, with beautiful landscaping and German architecture — a pleasant grid for sightseeing, a visit to a four-wheeler racetrack, or to hear live folks music at the Folk Cafe.
grid4us.net:8998
grid4us.net:8996
grid4us.net:9020
Small, low-traffic social grid with 26 regions. Feels very much as though it's under construction.
86.2.85.164:9000 (Agolorium region)
MORE GRIDS
Can you suggest a grid — at least ten regions in size — that our readers might want to visit? The grid must be hypergrid enabled — creating new accounts and setting up new avatars is way too annoying just to visit a new grid.
Please contribute in the comments below. Also feel free to suggest individual favorite regions on these grids — it can sometimes be hard for newcomers to figure out where to go.
If you want to find grid that are not on this list, visit some of the more populated areas — such as the welcome sims on the main grids — and chat with the residents.
You can also check online grid directories like GridHop and MetaverseInk.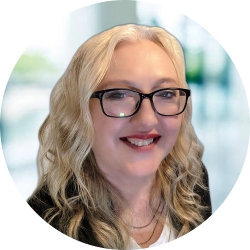 Latest posts by Maria Korolov
(see all)