A California chapter of the American Society for Training & Development won the society's national "Sharing Our Success" award for its use of Second Life for a virtual training simulcast, the society announced Aug. 5.
The Mount Diablo chapter of the ASTD — located in northern California –was able to double attendance at its monthly speaker events by simulcasting the programs in Second Life.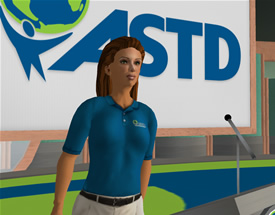 For example, a recent simulcast of a presentation about designing learning in Second Life was "remarkable" in total turnout, said Chani Pangali, PhD and Co-VP Professional Development for the ASTD Mt Diablo chapter, in a statement. In addition, "guests and members with lapsed attendance records out-numbered regular attendees," Pangali said.
The virtual simulcast was conducted at a Second Life training center operated by TBD Consulting.
The session included alive presentation, with slides and facilitated by Mike Abrams, past president of the ASTD ArizonaValley of the Sun chapter and TBD's VP of business development and learning technology.
TBD also hosts a free bi-weekly, networking event in Second Life on
Learning Innovation island
which features business leaders presenting on people development, coaching, leadership, and organizational development challenges.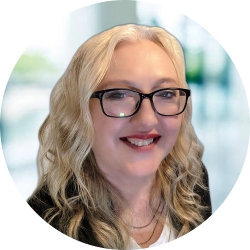 Latest posts by Maria Korolov
(see all)