Australia's DeepThink Pty Ltd. has launched an OpenSim hosting company, founder Adam Frisby announced today.
Adam Frisby is DeepThink's co-director and the company's head of research and technology, and he is also a core developer of the open source OpenSim virtual world server software
The new hosting company — SimHost — is a joint venture between DeepThink and James Stallings, who has been an OSgrid admin for nearly two years, with experience in maintaining and operating OpenSim-based worlds.
Price start at about $50 per region, with a $190 for a dedicated server that can hold up to 16 regions.
The two main players in the OpenSim hosting space today are ReactionGrid and PioneerX.
Prices at ReactionGrid start at $25 per region and go up to $495 a month for a dedicated high-end server.
Prices at PioneerX start at $16 per region and go up to $108 a month for a dedicated high-end server.
The configurations vary, however. For example, the basic regions from all three companies are designed to support "moderate" use but each company defines this differently. For example, a PioneerX basic region is designed to support up to 4,000 "primitive" building objects. At ReactionGrid, by comparison, this is defined as 10 to 15 concurrent avatars and "light scripting."
Like the other two companies, SimHost gives customers the choice between connecting their virtual world to an existing grid such as OSGrid, creating a stand-alone world accessible from other grids by hypergrid teleports, or creating a completely private world accessible only to registered users.
According to Frisby, SimHost will be a little different from the other companies active in this space.
Customers will also get that "warm fuzzy feeling that the money you pay is going to feeding OpenSim developers," he said. "Our profits are being reinvested in the platform."
SimHost also offers hourly billing for customers looking to host events.
Other OpenSim hosting providers include Segarra and  WorldSimTerra. In addition, many privately-owned OpenSim social grids will also rent land in their worlds.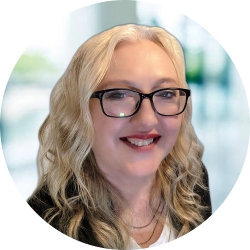 Latest posts by Maria Korolov
(see all)