Getting free OpenSim land is a great way to test out the OpenSim platform, or to have a home base for exploring the social aspects of OpenSim-based virtual worlds. Free land can also be used as a location on which to design objects for distribution or sale elsewhere.
Freeland typically comes with no warranties, however. If you're running an entire region, remember to take regular backups (with the "save oar" command in the OpenSim console). If you only have small plot of land or don't have control over the OpenSim console because someone else is running the land for you, you can copy and save individual objects and builds by using the Meerkat Viewer.
There are two kinds of free land — land which someone else hosts for you out of the goodness of their heart (or because you watch their ads or buy their products), or free land that you run yourself, on a spare computer you might have running around. If you run the land yourself, expect to spend some time learning how to install and run OpenSim, though the latest deployments are starting to make the process easier.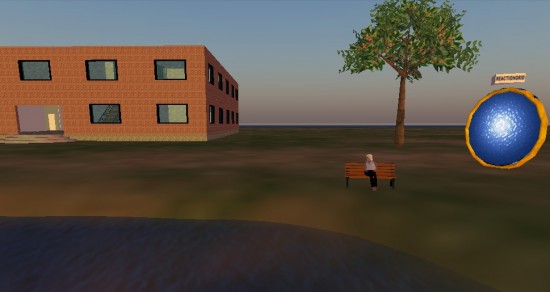 Free land on OSGrid
The OSGrid is the largest grid running on the OpenSim software, with around 3,000 regions and almost 30,000 registered users. Users typically gather and hang out on the LBSA Plaza region, and attend meetings on the Wright Plaza region. Accounts are free — you can register here. To log into OSGrid, you can use any Second Life-compatible browser. Here at Hypergrid Business, we recommend Hippo and Meerkat. Both are already pre-configured to access OSGrid.
To find free land on OSGrid, check the user forums. There are usually several offers up at any given time for small parcels. Typical restrictions include no retail commerce, and there is always a limit as to how much building you're allowed to do — so no packing lots of objects into sky-high apartment or office buildings. OSGrid is hypergrid-enabled, meaning that you can teleport in and out from other grids and standalones.
As of this writing, free parcels are available from Adelle Fitzgerald on Teravus and SeaPrior Plazas.
Another OSGrid option for free land are the free homesteads offered by PioneerX Estates.
Keep in mind that the OSGrid is not only a social world, but a testing and development platform for OpenSim developers. That means that regions might be running the latest and greatest release of the OpenSim software — before all the bugs are fixed. In addition, different regions may be running different versions of the software, causing teleportation problems. These usability problems are often cited as pointing to the immaturity of the OpenSim platform — in fact, they are signs that OSGrid is living on the cutting edge of technological development.
Other grids, such as ReactionGrid, enforce grid-wide standards for OpenSim versions, and ensure that the version they run are the most stable available. This makes ReactionGrid the favorite destination for schools and businesses today. However, there is no free land available on ReactionGrid, and monthly rates start at $25 a region.
Free land on WorldSimTerra
OSGrid is only one of dozens of large public grids running the OpenSim software. Check out our September grid list for the most popular.
WorldSimTerra is a mid-sized regional grid, focusing on the Spanish and Portuguese communities — though English is also one of the official languages of the grid.
The grid makes free parcels available for residential, business or educational use. Registration is free, and the grid currently has about 180 regions and nearly 1,000 registered users. WorldSimTerra is hypergrid-enabled, so you can teleport to OSGrid, ReactionGrid, and other grids and standalones with your WorldSimTerra avatar to attend social events, or shop for for virtual products.
Free self-hosted OSGrid region
Try the Highly Experimental Region Launcher for the automatic installation and configuration of OpenSim on your Windows XP SP3 or Vista computer. (Read down the comments for links to Linux and Mac versions.) It even takes care of the routing issues – at least, for the most common routers. This is the problem that most often holds back people trying to do OpenSim deployments.
This launcher will automatically download and install the OpenSim software on your computer, and set up a region for you on the OSGrid (in a random, empty location). If you're willing to learn how to edit the region files, you can move the regions. You can also use the OpenSim program to create new regions at any time — but you'll have to manually find empty locations for them on the OSGrid.
Free self-hosted Diva Distro standalone grid
Although the Diva Distro doesn't currently take care of router configuration — maybe in the next version, Diva? — it does everything else an aspiring virtual world operator needs.
The Diva Distro sets up a four-region square as a "megaregion" — making for a total area of 64 square acres. The grid is automatically hypergrid-enabled, so you can teleport in and out from OSGrid and other social grids.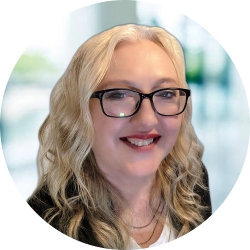 Latest posts by Maria Korolov
(see all)