The U.S. virtual goods market doubled in size from 2008, to  reach $1 billion this year, according to a new report from Inside Network.
"While virtual goods have been driving revenues in Asia and Europe for years, 2009 will be remembered as the year virtual goods-based businesses began to scale in the United States," said Insight network editor Justin Smith in a statement.
The size of the Asian virtual goods market reached $7 billion in 2009.
One of the major reasons for the sudden rise in the size of the U.S. market was that social networks like Facebook have begun distributing virtual goods, said the report.
Other distribution channels for virtual goods include virtual worlds and massively multiplayer online games. But more channels for virtual goods are likely to emerge, the report's authors said, including console games and iPhone apps.
"Virtual goods may be bringing the largest disruption entertainment, communication, and e-commerce infrastructure companies have seen for a long time," said co-author Charles Hudson, vice president  of business development at Serious Business, and host of October's Virtual Goods Summit.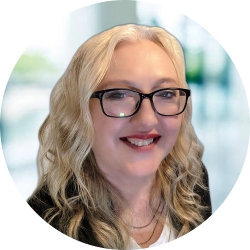 Latest posts by Maria Korolov
(see all)