Press Release: Study of 2,000 women regarding social media gaming and "app'ing": loyal, thirsty for virtual currency and engaged with brands
Social Media Behavior Points to Brands As Welcomed, Appreciated Partner
A new study from Q Interactive and Social Media World Forum of more than 2,000 women finds them actively engaging with brands as they dabble in favorites like Farmville and Causes. Furthermore, women are passionate and competitive about (Lil) Green Patches and Happy Aquariums, stocking up on "virtual currency" perhaps more often than they hit the ATM.

The study of U.S. women, of whom 50 percent play online games according to Pew Internet, sought to offer a clearer picture into this growing group and where brands do and can fit in. The complete findings will be presented by Q Interactive at the Social Media World Forum November 9 and 10.
"As brands seek relevant and natural ways to shake hands with women via social media, the gaming and application marketplace holds tremendous potential to integrate in a consumer-friendly, meaningful way," said Matt Wise, President, Q Interactive. "Women seek a partner to support their entertainment, which is exceptionally important given their busy lives."
Competitive, Social & Loyal: A Look at the Modern Gaming and App'ing Women
The study, first and foremost, establishes a picture of the typical woman engaged in social media games and applications:
85 percent of those surveyed use five or less games and/or apps regularly, indicating an inclination to be loyal to a handful of favorites; approximately 15 percent regularly invest in six or more games/apps at a time
More than half (57 percent) are earning/spending virtual currency daily
Introduction to new games and apps rest heavily on word-of-mouth: Nearly three-quarters (74 percent) got involved in a game or app due to "a recommendation" by family or friend or because they "noticed a friend or family member's score"
95 percent utilize virtual currency primarily to "gift" and/or advance games
In interacting with games and apps, 57 percent feel virtual gifting – for example, giving a bag of virtual makeup from Sephora – is as meaningful as real life gifting
Brands & Women: Partners In Gaming & App'ing
The study investigated how brands and women intersect during social media gaming and app'ing and found brands are an important partner:
All but six percent (97 percent) of women prefer to earn virtual currency through either winning more or accepting a branded offer – versus paying for it with "real" money
While they game and app quite regularly, only one in ten women have actually used "real" money to purchase virtual currency; of that, 85 percent have spent under $100 in their gaming and aping activities – ever
Of women who have signed up for branded offers to get more virtual currency, 67 percent found the offer useful
37 percent of those women chose the branded offers based on "content"; 17 percent went for offers with free products or services
According to market research firm Think Equity, the $720 million online social-gaming market is expected to at least double to over $1 billion by 2010.
"Applications and games are quickly becoming part of everyone's daily lives," said Ian Johnson, Director, Social Media World Forum. "This provides a terrific opportunity for brands to serve as a trusted, valued partner to them. By having a presence in the game and app space, brands get the benefit of reaching an influential consumer set. With the support of brands, advance in games and apps and we're finding also get information from brands they value."
About Q Interactive
For over 14 years, Q Interactive – the largest offer network on the Internet, has been monetizing web site traffic by providing relevant offers to consumers. Leveraging its breadth of experience in performance marketing, Q Interactive offers a virtual currency monetization solution for social applications and games. Using its proprietary yield management system, Q Interactive generates superior yields for application and game developers while providing an excellent user experience and unparalleled customer service.
Q Interactive monetizes over 80 million visits every year for top publisher sites such as AOL, iVillage, About.com and thousands more, while providing unique content from top brands, including nearly half of the nation's top 100 advertisers as ranked by Advertising Age, such as Procter & Gamble, Sears and PepsiCo.
For advertisers, Q Interactive's virtual currency solution increases consumer engagement and loyalty in social placements while ensuring brand integrity and high lead quality.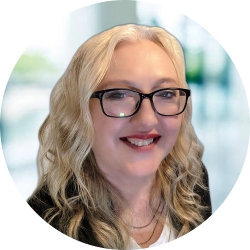 Latest posts by Maria Korolov
(see all)