In a move which may be followed by other current and future private world operators, the Italian Cyberlandia grid has switched from a centralized to a distributed architecture model.
The result? Lower stress on central servers, and better scalability.
With traditional grid architecture, a virtual world is composed of many square regions, each 16 acres in size — or 256 meters by 256 meters. Centralized grid servers maintain the database of all the regions and where they are in relation to one another, and also handle all the user registrations and centralized assets. As the grid grows, so does the number of users — and the number of individual objects in user inventories.
"A monolithic grid makes no sense," said Cyberlandia founder and grid manager Carlos Roundel. He pointed out that OSGrid — the largest OpenSim-based grid, with over 5,000 regions — has been having growing pains handling the user infrastructure. "The assets are destined to become unmanageable and too expensive."
With a decentralized model, each simulator handles its own users, and stores its own assets. Teleporting from region to region is handled via hypergrid teleport. To make the process transparent, there is a common map, showing all the regions on the grid. The common map allows teleportation from region to region simply by entering the region name, instead of entering the entire hypergrid address. In addition, users can teleport by clicking on the world map. This is the same way that normal teleports work, so in this respect users won't see any difference between a centralized and a decentralized infrastructure.
According to Roundel, the grid currently runs only nine regions under the grid's central server. All the rest of the grid's 107 regions are connected via hypergrid.
The big difference is where the avatars are created. Users can opt to create their avatars on the central server, allowing Cyberlandia to store their identities and inventories, or on their own servers. This will determine where the home region of the avatars will be, Roundel said, and most users are opting to create avatars on their own simulators.
If this works well for Cyberlandia, it could be  a model that businesses can follow when creating their own grids. Rather than investing in, and continually upgrading, central servers as their virtual worlds grow, they can deploy small, independent simulations and link them together.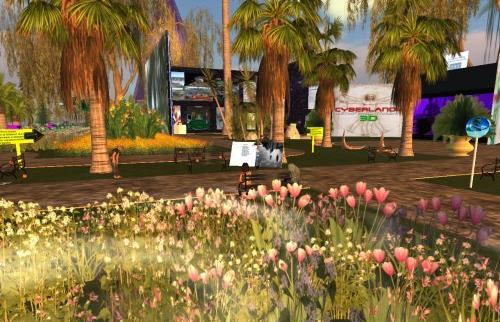 Cyberlandia is an open, non-profit grid. Organizations and individuals looking to join pay no connection charge but do, however, need to have dedicated hosting in place to ensure stability.
Some grids, like OSGrid, allow home-based regions to connect but this results in instability, as people frequently turn off home computers.
Roundel recommends hosting from France's OVH, where 19.99 Euros a month (US $27) for the recommended configuration can easily support a nine-region simulator. At $3 per region per month, this compares very favorably to Second Life's $300 price tag. Cyberlandia is based on the open source OpenSim platform, which uses the same browsers as Second Life, while allowing greater control on content as well as full region backups. However, the Cyberland grid is tiny compared to Second Life in terms of both land area and user numbers.
In line with Cyberlandia's non-profit approach, all objects on Cyberlandia are created and distributed under a "Creative Commons" license, Roundel said.
Cyberlandia does not have an in-world currency, though individual vendors can offer products for sale through PayPal or PayPal Micropayments.
"Everyone is free to run their own regions, and also to do business," Roundel said. "Even if I do not recommend."
Cyberlandia has existed for two years, serving the needs of the Italian community, with a Facebook discussion group and event announcements.
Other Italian OpenSim communities include the education-focused Unica Universe, sponsored by the University of Cagliari, and
Roundel recommends that visitors to Cyberlandia start on the Cyberlandia region (hypergrid address: hypergrid.cyberlandia.net:9100) and then check out the freebie store on the Clelia region (hypergrid address: hypergrid.cyberlandia.net:9100:Clelia).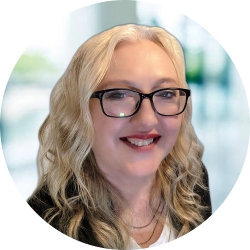 Latest posts by Maria Korolov
(see all)