One of the great things about the Internet is that it connects people who, in the past, have had a hard time keeping in touch. In researching the phenomena of medical amputees rehabilitating and re-integrating into their home communities, it has been shown that peer support is a real key to the process.
This is where virtual world technology has stepped in as a perfect fit. The geographic boundaries are broken down, issues are addressed like body identification and self expression, and training scenarios for everyday things like going to a grocery store are properly simulated.
Doug Thompson and Remedy Communications seem to have approached the project right, taking as much feedback as possible not just from clinicians but also from the program participants. This has become a great support system with full web integration and social networking technologies, and is being rolled out for military veteran amputees and their families.
One thing that Doug mentioned during the presentation was that they discovered a need for this system with veterans from conflicts as far back as Vietnam. It's good to know that there is continued support for those who have given so much.
Doug Thompson is CEO of Remedy Communications, a marketing and communications company that specializes in social, immersive and mobile media. Remedy works with Fortune 500 companies, university partners, not-for-profit agencies and military clients and has affiliate offices in the US operating under the name ADL Company. Remedy is a Second Life Gold Service Provider and is owner of Metanomics, a weekly broadcast on the serious uses of virtual worlds and their place in our lives online. Doug blogs extensively at Dusan Writer's Metaverse. He has close to 20 years of experience in branding, education and on-line media.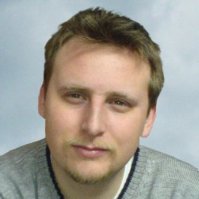 Latest posts by Caleb Booker
(see all)