The world's top 40 OpenSim-based grids gained 1,055 regions over the past month, from 9,533 to 10,588, an increase of more than 11 percent.
By comparison, Second Life grew just 1.4 percent during the same time period, according to data from Grid Survey.
As usual, OSGrid was the single biggest gainer, with 937 new regions. OSGrid allows anyone to connect a region for free, and also offers an automated region launcher, making it even easier for home-based users to set up their own worlds at no cost.
We've begun tracking a few new grids this week, including the historically-themed Heritage Key, and the recently-launched JokaydiaGrid. Other grids that we're now tracking are Logicamp, My3dWorld, Land of Vikings, DWGrid, FunGrid, Otherland, Cybergrid, and GovGrid, though the last six were too small to make this month's round-up.
The grid that showed the single largest percentage point increase was Germany's Wilder Westen grid, which increased more than 500 percent in size, from 6 to 40 regions. Wilder Westen, where both English and German are spoken, is a Wild West-themed region with OMC currency shopping, historic recreations, desert landscapes. Managers plan to roll out Old West-style shootouts and horse races soon.
The biggest loser was Avatar Hangout, which dropped from 142 regions in mid-March, to just 95 regions now. The fall is likely due to the recent ownership change.
Meanwhile, hypergrid-enabled destinations continue to multiply. The Hypergrid Worlds directory is currently tracking more than 40 active hypergrid-enabled grids, with 140 different hypergrid-enabled regions.
April Region Counts
Note: You can browse all hypergrid-enabled public grids with Hyperica, the directory of hypergrid destinations.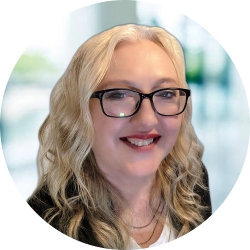 Latest posts by Maria Korolov
(see all)