Japan's PR News, a press release distribution service, will hold free virtual seminars this summer on how to use Twitter and other social media for marketing and promotion, the company announced today (English translation here.)
The seminars will be conducted in a virtual world — OpenSim — and accessed via a Web-based interface from 3Di Inc., 3Di announced today.
PR News CEO Naomi Fujiwara will conduct the seminars, which are scheduled to be held on  June 17, 2010, July 15, 2010 and August 19, 2010.
The seminars will be hosted by 3Di itself, part of its 3Di Immersive Seminar offering. The platform allows users to participate in a virtual seminar using avatars, with speech and gestures, the company said. The Web-based interface also incorporates a slide viewer and chat panels.
3Di currently offers the only functioning Web-based front end for OpenSim-based virtual worlds, but it is only available in Japan.
A public opensource version of their viewer, 3Di Rei, is available, but displays standard OpenSim avatars in weird twisted forms, making it unsuitable for production use. The company says it's working to get this fixed, but no progress has been made over the past few months.
Their commercial product works in conjunction with 3Di's virtual world servers, which use 3D models called "Irrlicht meshes," according to the company. This is different from Second Life-style avatars used in OpenSim. While this allows for better graphics, it also creates compatibility problems with mainline OpenSim.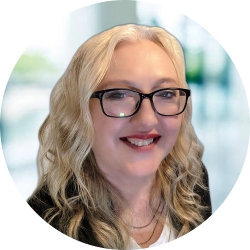 Latest posts by Maria Korolov
(see all)