Press Release: Citizant and Cranial Tap Partner to Develop 3-D Environments for Collaboration, Training and Data Visualization In Federal Agencies
Second Life environments will add new dimension to transparency and performance
CHANTILLY, Va. — Citizant, a leader in federal information sharing and business modernization solutions, has partnered with Cranial Tap, Inc., a premier developer in the Second Life immersive environment, to tackle the emerging demand from federal agencies for 3-D environments for collaboration, training and data visualization.
Citizant is discussing the future of immersive environments with federal information technology and business leaders at the GTRA Technology Council Meeting this week at the Bedford Springs Resort in Pennsylvania.
"The holy grail for many federal chief architects, investment managers and data stewards is a visualization platform that gives them new management and decision support capabilities by literally letting them walk around inside their complicated, multilayered architectures, connected to real data and information," said Adel Harris, business transformation solutions director at Citizant. "By working with Cranial Tap, we will link EA models and other data sources dynamically in real-time 3-D environments. The results are mind-boggling in their effectiveness for managing and collaborating on complex information sets."
Likely uses of the new immersive environments within government agencies include:
3-D collaborative tools for scenario-based planning and emergency-response preparedness events
Virtual mission control centers for monitoring and troubleshooting network and data center performance
Spatial representations of sprawling, multi-layered enterprise architecture diagrams and virtual walk-throughs of the connections between IT data and technology assets with enterprise services, security and performance goals
Training facilities for effective, collaborative online education
Citizant has led EA, enterprise data management and business modernization programs for more than 11 years with many federal agencies, including the Bureau of Alcohol, Tobacco, Firearms and Explosives; the Federal Law Enforcement Training Center; the Department of Housing and Urban Development; Customs and Border Protection; the U.S. Air Force Reserve Command; and many others.
Cranial Tap has trained more than 400,000 people in Second Life, the leading immersive social and commercial online environment. Cranial Tap, named an elite Gold Solution Provider by Second Life creator Linden Lab, has built virtual presences for many commercial and educational organizations, including AOL, Corbis, and the University of Virginia. The company also built eGov Island for the NIC USA (image gallery), the nation's largest outsourced provider of state and federal government portals.
"Cranial Tap is proud to be partnering with Citizant in the pursuit of engaging virtual world environments for the benefit of federal agencies," said Dave Levinson, president of Cranial Tap. "Immersive virtual technologies offer engaging ways to bring associates together for visual collaboration in ways never before possible. Training and data visualization in 3-D online environments are providing state and federal agencies with exciting ways to be more productive. The virtual eGov and vGov fields have become recognized as effective tools for meetings, research and training."
About Citizant
Citizant helps government better serve the citizen by delivering trusted, mission-critical solutions that enable improved information sharing and effective business systems modernization. Supporting a wide array of customers within law enforcement, national security and other government areas, including the departments of Defense, Homeland Security, Housing and Urban Development, Justice, and Transportation, and the General Services Administration, Citizant specializes in providing integrated services in enterprise architecture, services-oriented application development, enterprise data management, program management and cyber security. Citizant is an ISO 9001:2008-certified company and has been independently appraised at CMMI Maturity Level 3 company-wide by the Software Engineering Institute. A small disadvantaged business with approximately 140 employees, Citizant is headquartered in Chantilly, Va., and has an office in Washington, D.C.   More information about the company is available at www.citizant.com.
About Cranial Tap
Cranial Tap, Inc. is a virtual-world solution provider located in the metro Washington, DC area. Cranial Tap has been certified as an elite Gold Solution Provider by Linden Lab, creators of Second Life. The company provides cutting-edge solutions for businesses, academia and organizations, helping them to realize the potential of online 3-D virtual worlds. The technologies serve as a platform for global collaboration, ideas sharing, research, teleworking, embedded learning/training, recruiting, and branding. Cranial Tap's clients include Corbis, Cognizant, AOL, 1-800-Flowers, NIC, CyberExtruder, Oddcast, and MJM Creative Services. Learn more at www.cranialtap.com, or visit Cortex Island in Second Life at http://slurl.com/secondlife/Cortex/27/231/56.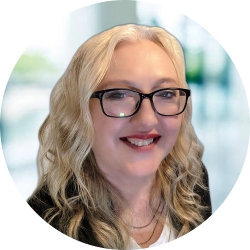 Latest posts by Maria Korolov
(see all)