Tokyo-based 3Di, a leader in developing commercial viewers for Opensim, today announced a viewer that will run on Android smartphones.
The company is currently recruiting industry partners to develop practical applications of this technology, and will share its platform with them.
The platform can be used to develop online games, car navigation systems, augmented reality products, as well as social applications, the company said.
The platform has been demonstrated to work on a Google Nexus One smartphone running Android 2.2, and uses Flash.
The 3Di platform includes a server extension module for OpenSim, the leading open-source virtual world server software. A second module handles the connection to the Android-based virtual world viewer.
The 3Di version of OpenSim, in addition to offering tools to integrate OpenSim with a Web site, also includes back-end support for 3D models called "Irrlicht meshes," according to the company. While this allows for better graphics, it also creates compatibility problems with mainline OpenSim. The 3Di approach to meshes is also different from the "modrex" mesh module for OpenSim, and in the RealXtend branch of OpenSim.
3Di also offers a cloud-based OpenSim service, as well as a Web-based browser for its enterprise customers.
An open source version of its viewer, the 3Di Rei viewer (formerly known as "OpenViewer"), is also available as a free download, but it does not currently display avatars built using the standard OpenSim and SecondLife protocols.  Dezso Zoltan, a developer at 3Di, has a working demo up that demonstrates how a website can interact with an OpenSim environment.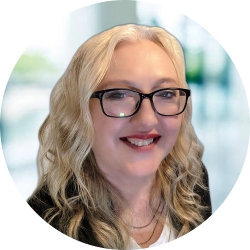 Latest posts by Maria Korolov
(see all)