Tokyo-based 3Di Inc., will release the new version of its OpenSim server software on June 25, and the new release will allow the use of separate account registration systems.
For example, if a retail company, say, allow customers to register on its website, those same registrations can be used to log into the company's virtual store.
"Previously, it was necessary to duplicate all this login information to the OpenSim server because OpenSim controlled the login process," 3Di spokesperson Mari Tsushima tells Hypergrid Business. "With 3Di Connect, 3Di OpenSim can offload user authentication to a third-party web service, which makes integrating with existing web-based member services easier because the existing user account information does not need to be imported into 3Di OpenSim. This also addresses security concerns about controlling the security of user data, because the user login information and passwords can remain protected under the existing security mechanisms in place at the existing web-based service."
3Di isn't the first to offer this functionality. IBM's Virtual Collaboration for Lotus Sametime (formerly Lotus Sametime 3D) allows integration with corporate employee directories.
However, 3Di is the first to pair this function with a Web-based viewer, allowing immersive team meetings — or virtual shopping — to take place inside a website window.
3Di OpenSim Enteprise 2.0 also allows the use of HTTP proxies, making it easier for users to log in from work, where the usual OpenSim ports might be closed to traffic, 3Di said in its announcement.
"Previously it was necessary to open several network ports on the server side and viewer side to allow direct communication between server and viewer,"  Tsushima explained. "Now, with HTTP tunneling, only one standard port needs to be opened."
That port — Port 443 — is the standard port used for SSL (Secure Socket Layer), a common method for accessing websites in a secure way.
"This is important for corporate deployments of 3Di OpenSim where restrictive network settings are to be expected," Tsushima added.
Finally, the new software release also offers support for in-world voice, a feature long available from other OpenSim providers and distributors.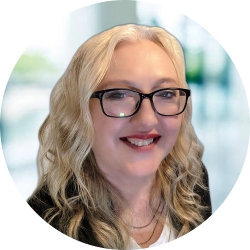 Latest posts by Maria Korolov
(see all)