Avination, a new OpenSim-based role playing virtual world focusing on combat play, has chosen the XR JEVN e-commerce platform from Extreme Reality, Inc., the companies announced today.
Philadelphia-based Extreme Reality acquired the JEVN networked vendor system earlier this month. The platform is already widely used in Second Life, where it has more than 7,000 customers. The platform allows virtual retailers to sell goods, offer product catalogs and gift cards, and track sales.
"This will be the first installation of JEVN on OpenSim," Extreme Reality founder Kevin Tweedy told Hypergrid Business.
The partnership allows Avination to bring in-world vendors and Web-based e-commerce to its users, said grid manager Melanie Thielker, an OpenSim core developer and CEO of OpenSim hosting company 3D Hosting.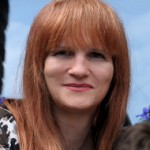 "Avination has managed to attract a number of Second Life vendors, including weapons makers and clothing designers, and the number is growing daily," she told Hypergrid Business.
That's not the only thing that Avination has brought over from Second Life.
"Avination is the only grid — apart from Second Life — to host the CCS combat system, which is known as the market leader in dark roleplay in Second Life," she said. The CCS — or Community Combat System — allows players to do hurt one another, a necessary requirement for fighting-oriented role playing games.
In Second Life, CCS can be found on more than 200 sims, with more than 80,000 players participating, Thielker said.
Avination runs a slightly modified version of OpenSim, and uses the standard Second Life and OpenSim viewers.
"Avination is not currently on the hypergrid, but hypergrid connectivity is being looked into," Thielker added.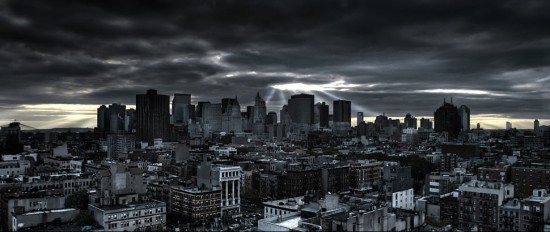 Hypergrid connectivity allows players to teleport from one virtual world to another — with their avatars, clothing, and belongings. Although it allows the potential of cross-grid shopping trips, is is also a potential security issue for content creators — a security issue that will be improved with the next release of the hypergrid technology, Thielker said.
Avination uses the grid-specific CareCoins, or C$, named after Avination parent company Careminster Limited.
Land on Avination is available for rent, at $40 per region per month for up to 15,000 prims, with no setup fee. CCS costs an additional $15 per month.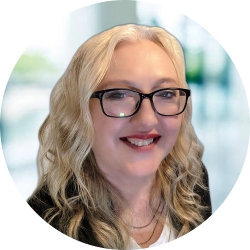 Latest posts by Maria Korolov
(see all)