The adult-themed Utherverse virtual world platform is in discussions with former developers of the controversial Emerald Viewer for Second Life, the company announced.
Prior to recent scandals involving an alleged distributed denial of service attack, privacy violations, and a Second Life ban this Wednesday, the Emerald viewer was primarily known for a nicer user interface than Second Life's own official viewers — and for its "breast physics."
But bouncing boobies wasn't the only factor that caught Utherverse's attention.
"Their expertise in client development goes way beyond that," Utherverse CEO Brian Shuster told Hypergrid Business.
Vancouver-based Utherverse Digital Inc. is the company behind the Red Light Center (not safe for work), which claims over 6 million registered users, and the Virtual World Web, which claims to host over 30,000 private worlds — and its marketing focuses on the adult aspects of the platform. The company's own viewer does not currently have "bouncing breast" functionality.
"There's nothing like that in our current viewer," said Shuster, adding that he thinks this would be a significant benefit for Utherverse customers.
"There are a lot of our users who have come in for adult features," he said.
But, beyond that, the Emerald team knows how to make a good viewer.
"These guys have a talent for being about a put a client together that makes users comfortable," he said. "In my opinion, theirs is the best third-party browser that has been developed."
According to some estimates, as many as half of Second Life's million active users logged in using the Emerald Viewer instead of the official Second Life viewers.
Shuster declined to give the names of the Emerald developers he's talking to, but said that he is not in talks with Jessica Lyon, Arabella Steadham, or Phox, also known as Lonely Bluebird. Those three developers have been garnering a lot of press attention in recent weeks and have become publicly associated with the scandals.
Shuster added that he's not worried about Emerald's history of public relations problems and other scandals.
"I've listened to what they had to say in their defense," he said. "We had significant discussions on the matter, and it is my opinion that the group actually has a high degree of integrity and that they did not do those things of which they were accused."
Shuster added that the Emerald viewer developers he's talking to have already released an Emerald version of the Utherverse viewer, known as the Emerald VWW Viewer, already available for download.
The Emerald VWW Viewer — named for Utherverse's Virtual World Web product — is not based on Utherverse source, code, however. The Emerald Viewer for Second Life was based on an open sourced version of the official viewer. Utherverse locks down its viewer code. Third-party developers only have the ability to add features to the viewer through limited "hooks."
As a result, the Emerald VWW Viewer very closely resembles the official Utherverse viewer, with a different landing area and other minor modifications. It does not include many of the favorite features of the Emerald Viewer for Second Life, such as its friendly user interface — or its bouncing breasts.
Some of these features will be added in the future, Shuster said, and eventually the two viewers might start to merge.
"They'll be working with our development team to implement their third party codee, either implemented by us into the client, or giving them hooks and access points to be able to modify the client," he said.
As consultants, the Emerald team will not have access to the software source code, he said.
IF they're hired on staff, of course, things will change.
"Then it's a whole different ballgame," said Shuster. "And some of them are in Canada already, so this may happen much more smoothly."
He currently has staff openings for two viewer developers that the Emerald guys can fill. "And, depending on how things go, I'm open to increasing that number up to five," he added.
He added that he will publicly release the names of the team members once a formal hiring announcement is made.
In a release issued today, Modular Systems — the company behind the Emerald Viewer — encouraged their fans to try out the Utherverse platform and its Virtual World Web.
""Second Life is by no means the best software for virtual worlds," Modular Systems said in a statement. "What makes it great is only the community of users. We're confident that the community will enjoy the Virtual World Web more than Second Life, and we strongly encourage everyone to download the new Viewer so that they can see for themselves."
Update:
On its blog, Modular Systems added that Utherverse is offering some inducements to Second Life users who decide to switch.
"We negotiated a deal for you with the company to allow you to trade in Lindens for Rays (their currency) at a great rate," Modular Systems posted. "They have also agreed to swap land for larger and better land on their system."
This doesn't mean that Second Life land owners can export their regions or virtual property to Utherverse, however.
"We have no tool for people to move land or content over, but if they 'deed' their SL land to us, we will provide them with better property than what they give us, in the VWW," said Utherverse's Shuster. " It won't just be a discount. We are looking to make the transition for users as smooth as possible, and to offer value to users to move over. Â We're basically willing to work with people to give them a package that will make it worthwhile for them to come over."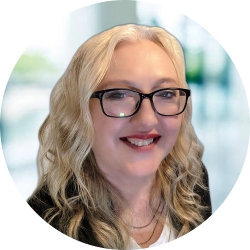 Latest posts by Maria Korolov
(see all)