Last week, InWorldz became the second-largest grid running on the OpenSim platform, after shooting up the charts over the course of just the past three months.
Between April and September 15, the grid grew from 130 regions to 531 regions. In addition, the grid now has over 15,000 registered users — up from just over 10,000 a month ago.
Their secret? A strong focus on community-building.
In this area, InWorldz seems to be picking up where Second Life left off. For example, the latter shut down its mentor program at the end of last year, but the InWorldz mentor program is up and running.
Rockin' the growth stats
This focus on community has caused the grid to attract dramatic numbers of new users — and paying landowners — at a time when Second Life growth is flat.
In fact, InWorldz is the first grid to surpass OSGrid in new regions and new users since we began tracking the numbers last summer.
OSGrid lost 197 regions — mostly a result of internal housekeeping – while InWorldz added 185. However, without the housekeeping purge of about 1,000 regions three weeks ago, OSGrid would have added 800 regions — possibly as a result of new $10 region pricing from low-cost hosting vendor New Voice, but also because OSGrid allows people to connect regions that they host on their own servers, or even on home computers for free.
On the user statistics front, InWorldz demonstrated a stark — an unambigious — advantage. While OSGrid added just 2,654 new users since mid-August, InWorldz added 3,942 .
Now, both the OSGrid and the InWorldz numbers — all OpenSim numbers, really — are tiny compared to the usage statistics for Second Life. What is telling, however, is that Second Life seems to be in a decline recently, both in terms of land and users, according to Tateru Nino.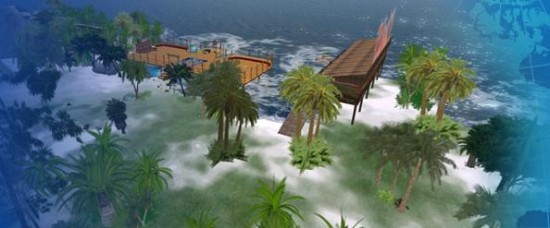 The secret sauce
InWorldz is attracting its users and land owners through personal relationships and community-building.
Many other OpenSim grids are run by technology managers, who focus on the hardware — and leave the personal side up to their users to take care of for themselves. On OSGrid, for example, there are usually several people hanging out on LBSA Plaza, ready to help newcomers — or just socializing.
InWorldz takes this approach a couple of steps further, through formal mentoring and volunteer programs designed to ensure that newcomers always get help when they first arrive.
"The mentors work tirelessly in making sure every new resident is greeted, helped, lead around and shown the ropes," said grid co-founder Beth Reischl, who is also known as Elenia Llewellyn in-world. "Or for those more seasoned Second Life veterans to answer some of the more trickier questions. The mentors and their help is extraordinary as it frees us up to do the back end work, customer service and other tasks that a grid this size requires from each of us every day. What our mentors can't handle, they make sure they hand it up to the founders so no resident should be left in the dark on a question or a problem."
In addition, the grid's managers are active on the grid's Web-based forum.
According to Reischl, it is the grid's dedication to communication that sets it apart from other virtual worlds.
"We are extremely transparent in everything we do for our customers," she told Hypergrid Business. "We work closely with them to find problems and bugs, we listen to their feedback on things they want to see changed, we include them in serious dialog when we have important decisions to make that affect their day to day virtual lives. We listen to their desires, their wants, and their needs, and find a way to incorporate those as quickly as we can. While some things are pretty major, we try to balance our releases to hold fixes, things they want, and major restructuring that gets done in the back end. Any time, one of us is online, they know they have an open communication channel to talk to us, and we have built a community based on mutual trust, respect and dreams."
As a result, the grid has seen its user numbers climb without any advertising or formal marketing outreach. Instead, new users learn about the grid by word-of-mouth, from current satisfied residents.
"We are very low-key, we do not do any advertising really," she said. "That says a lot in and of itself to us."
Another difference between InWorldz and some of its competitors is that InWorldz has a dedicated staff committed to the grid.
"This isn't a hobby," said Reischl. "For a year and a half we've worked 16-plus hours a day, seven days a week, with precious little time off. But we're seeing the results of that work now."
The grid currently has three founders working full-time, a full-time developer, and a volunteer heading up customer service.
Happy residents
Bob Sadler — also known as "Bob Bunderfeld" in-world — lives in Missouri. He arrived in InWorldz in the spring of 2009, and switched over full-time this past June.
"I love Second Life, and always have loved Second Life," he said. "[But] I grew tired of Linden Lab and how they treated their customers, and especially when they decided that they owned everything I created or uploaded. As a content creator from day one in Second Life, I refuse to let someone just steal from me. If Linden Lab would have simply asked me to use my materials, I would have said 'yes.' But they shoe to steal instead."
Sadler was referring to the April change in Second Life's Terms of Service agreement.
He knew the InWorldz founders from when they were still in Second Life.
"And I trusted them," he said. "When she [Reischl] said she was leaving Second Life, I was a bit sad — she's a good friend. She told me what she was going to do and I supported her.
Today, Stadler leads a training program for in-grid volunteers.
The mentors and volunteers help create the sense of community, said Reischl.
"It's a huge undertaking and it takes continuous work, as our mentors can tell you," she said. "There's no tried-and-true method for doing it — we did it by example with our mentors."
Diane Lastinger — also known as "Sunny Day" in-world — lives in Georgia, and is one of the mentors on InWorldz. She has been in Second Life for three years, and got burned out, tired of the limitations and the rules. She came across InWorldz in May, and joined up.
InWorldz wasn't the first place she checked out. She also considered Blue Mars, but decided it wasn't for her, and looked at a couple of other OpenSim grids.
"But none compare with InWorldz," she said. "It's so different from Second Life. There's very little drama. And we all like each other, and help each other. There is a feeling of 'we're all in this together.' I've never had that feeling in Second Life."
For example, she said, InWorldz has a lot of residents who are builders, so there is a lot of support for that activity.
She still has a homestead in Second Life, she added. "But I find it terribly depressing."
For example, she said, she can't do the kind of building in Second Life that she does in InWorldz because of limitations on prims.
"One can only shop so much," she said.
The difference in land prices was somewhat of a factor, she added, but not a significant one.
"Had it been higher, I couldn't have afforded a sim here and a sim in Second Life," she said.
InWorldz regions start at $60 a month. This puts them in roughly in the middle of the OpenSim hosting prices, which typically range from $10 to $90 a region — and significantly lower than Second Life's $300 region price.
To OpenSim — or not to OpenSim — that is the question
The InWorldz grid is also different from other OpenSim-based grids is that it is running an older, forked version of the open source server software.
The server software that InWorldz is running is based on OpenSim 0.6.5.
Most other OpenSim grids, including OSGrid, are running 0.6.9, which includes a very significant "refactoring" — a rebuild of the software's back-end databases to make it more stable and scalable. And some grids are already running 0.7.1, the most recent version, which also includes support for media-on-a-prim, Second Life Viewer 2, and the more secure Hypergrid 1.5 protocol.
Media-on-a-prim lets users put web pages onto in-world surfaces, making for easier business presentations, menus, in-world directories, in-world movies, help screens, and tutorials. Hypergrid allows users to teleport from one OpenSim grid to another, without re-logging, and with their avatar, clothing, and accessories. It also enables cross-grid shopping trips. The new security in HG 1.5 means that owners of rogue grids won't be able to hack into the personal inventories of their visitors to copy or delete content.
However, even with the recent improvements, OpenSim still hasn't caught up to what InWorldz has in terms of stability, said Reischl.
"And as far as media-on-a-prim, it's another shiny [thing] that, right now, is not necessary," she said. "Stability and scalability is our focus and key issues being fixed to keep this grid growing and keeping our concurrency up."
According to Reischl, InWorldz has hardened the 0.6.5 software to allow it to better support a larger user base. The ability to handle more concurrent visitors also creates a better experience for users, she said.
"Logging into InWorldz Desert Isle — where during peak hours there's 20-plus people there — and immediately having people to talk to makes a huge difference to our residents," she said. "Even to our long-term ones, that feeling of community that resides there, that they can go there any time and talk to anyone, is huge. When you log in and you see 20 friends online, and can chat with them or be in a group chat and have fun, this is what people look for."
InWorldz made other changes to the code base as well, Reischl added.
Assets are proprietary to us now, as we stripped all of that out, and rewrote it," she said. "Profiles and search are our code. The currency module is own code."
The permissions system has also been overhauled, she said.
"So, while we are not compatible to OpenSim grids, we are OpenSim code based," she said. "And until such a time as we've overhauled enough percentage of that code, we will continue to maintain that we are in fact OpenSim based."
That fork is permanent, she added. It would theoretically be possible to merge the two code bases, she said, but it would take a lot of work.
When it comes to the underlying hardware, the InWorldz grid is running on "very large servers" said Reischl, using the latest Nehalem architecture from Intel. The servers are a mix of Windows and Linus operating systems, she added.
At this point, [that is] about all we're willing to say on our back end, due to security issues we recently had," she said. There was a distributed denial of service attack against the grid on August, which temporarily took down a server and 27 regions.
Cross-grid comparison
InWorldz pricing for region rentals is about in the middle. The grid has an in-world currency and groups, and voice is currently under development.
There are no hypergrid teleports, and no media-on-a-prim. In addition, users cannot export their regions or inventories as OAR and IAR archives — a function offered by most OpenSim hosting providers.
Many residents don't miss these features, however. One reason is that many come from Second Life, where hypergrid isn't available, and neither are OAR or IAR backups.
According to Reischl, users can import OAR files if they are moving an entire region to InWorldz. "That is how we set up the Victoriana Sims," she said. However, the process is not automated. "This way we make sure the data in the OAR is actually their data, not someone else's that they copied."
And exports are a completely different story.
"We do not have nor will we have IARs any time in the near future," Reischl said. "OAR was removed when we did our new assets code."
Having the ability to make backups of OAR and IAR files is a majority security concern, since these files — and all the objects in them — can then be easily distributed to other people, in violation of permission settings or copyright.
However, companies building their own regions, designers creating builds, and regular users who spend a lot of money on virtual assets may also want to have their own backup copies.
"It would be nice, I suppose, to save your things," said InWorldz user Lastinger. However, she had not heard of either OAR or IAR archives previously.
But the support available in InWorldz, and the sense of community, keep her on that grid. She would lose that, if she were, to, say, set up her own mini-grid.
"If something goes wrong, we can speak directly to the founders," she said. "Most of our concerns are handled in 24 hours or less — even in the middle of a crisis."
Another feature missing in InWorldz but available in some other grids is default avatars and inventories. ReactionGrid, for example, offers a choice of starting shapes and outfits, and the free Diva Distro comes with a starting inventory filled with clothing, accessories, and other useful items.
Finally, many OpenSim hosting providers offer Web-based management consoles to region owners that allow them to restart a region, move a region to a new location  — and, of course, to make a local backup of a region. This isn't currently available on InWorldz.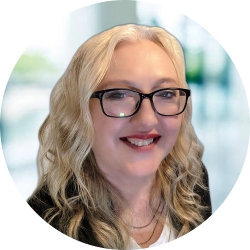 Latest posts by Maria Korolov
(see all)