Since Linden Lab announced that educators and non-profits would see a doubling of their land prices in January, there has been a surge of interest in OpenSim — and a flood of special offers from service providers.
Some vendors have offered migration services to help non-profits get their content from Second Life to OpenSim. And many grids are now offering discounts and special offers, even free land, to new educators who join up.
Today, OpenSim content vendor Cube3 told Hypergrid Business that they are offering a 50 percent discount –Â  a savings of $500 — on their CampusPodz pre-fabricated buildings for educational grids, for a three-year, single-grid license with a right to make copies and to modify the objects.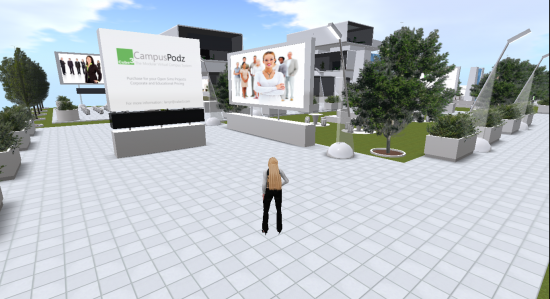 The company delivers the build to your grid and installs it for you, said Cube3 owner Larry Rosenthal.
Customizations are available for an additional fee, he added.
The discount offer for educators will be available until the end of the month, he said.
The product currently sells for $1,000 for corporate customers at ReactionGrid's Outpost store.
You can tour the builds by flying up to the 800 meter height on the Cube3 region in ReactionGrid.
For more information, contact Rosenthal at [email protected].
Rosenthal said that a few installations have already been sold through RreactionGrid's Outpost.
He added that many educators prefer to build their own facilities, however, in order to save money.
Another reason might be that educators are no longer simply replicating campus facilities in virtual worlds, but developing new kinds of content that are only possible in immersive environments, such as simulations, recreations, interactive programs, and collaborative building projects.
However, as more educators move to OpenSim, they might use some of the money they'll be saving on rent to buy meeting and classroom facilities such as those available here — especially if Cube3 packages them up with suites of learning management tools and presentation products, and makes them available in the form of easy-to-load OAR files.
Cube3's classrooms should work particularly well together with shared media, available in the latest release of OpenSim.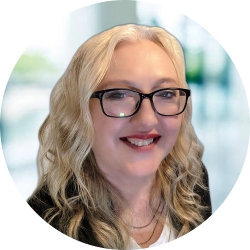 Latest posts by Maria Korolov
(see all)