UPDATE: TalentRaspel has lowered its price for exporting Second Life regions. It now starts at US $273 (200 Euros)Â  per region, and is based on the complexity of the build.
Vendors are offering full-region migrations from Second Life to OpenSim at prices starting at as little as $80 a region.
Self-service migration
If you have a region in Second Life and want to duplicate it or export it to OpenSim, the traditional approach is to use a product like Second Inventory or the free, built-in export functions in Imprudence, Meerkat, and Hippo viewers.
Each object has to be exported separately, and re-uploaded to an OpenSim grid. Moving scripts requires a lot of cut-and-pasting.
And you have to be careful that you are the creator of every single texture and building component in the object. If the texture or building block was distributed under a Create Commons license — or was made by your employee or a contractor working on a "work for hire" or "all rights" contract — you were out of luck.
With the recent closure of Second Life's Teen Grid and increases in prices for educators and non-profits, these limitations on exporting items become more and more difficult to bear.
Pleiades: $80 a region
According to Pleiades, the company has an automated mechanism for exporting an entire region, as is, into an OAR file, which means it can be imported into any OpenSim grid or other compatible platform, such as realXtend.
An OAR file is an exact copy of a whole region, including its terrain, and every object, texture and script on that region. If you have access to an OpenSim console, you load it with a "load OAR" command, use the management panel provided by your OpenSim hosting provider, or ask your provider to upload it for you.
If you are standing on your region when your OAR is loaded, you will see the build rise up all around you as it's loaded in … spooky!
The company also says that they have a way of importing OAR files back into Second Life.
In theory, it means that you can work on your build offline, and upload it when it's ready,  or switch different archived builds in and out, or use commercial or free OARs such as those available from OpenSimWorlds.
We've contacted the company to find out how they deal with situations where someone else is the creator of the content. We're still waiting to hear back.
In their announcement, they say: "Pleiades honors intellectual property. Service back-ups will only be provided for your content. You must have the right to copy the content you are asking us to back-up."
Does that mean you have the legal right — contracts in hand, or appropriate licenses in place? Or does it mean that you need to be the actual creator of all objects and constituent parts?
TalentRaspel: 300 Euros (US $420) a region
German-based TalentRaspel virtual worlds Ltd. will move a full region from Second Life to OpenSim within a couple of days, said CEO Kai Ludwig.
It took his team six months of development time to create a product, he said, and they've already used it to transfer six Second Life regions "without any problems," he said.
The 300 Euros (US $420) price is an introductory offer for educators looking to move out of Second Life, he added. Those wishing to order the service need to contact TalentRaspel at info@talentraspel.de.
"We start with a complete check of the creatorship and ownership situation," Ludwig said. "After that, the customer has to give us a written statement on his copyright situation per avatar, defining what he is allowed to migrate and that he takes full responsibility for the migration. Only the stuff that is covered by the customer's copyright statement will be handled by us, everything else is left out and replaced by red ball placeholders in the target sim. We do not migrate anything that our customers are not allowed to by copyright law and therefore stay within Linden Lab's Terms of Service."
The resulting export is available as an OAR file which can be uploaded to any OpenSim grid, public or private.
There is a bug in the current OpenSim import functionality where creator names aren't preserved when OARs are uploaded. OpenSim developers are working to fix this, but meanwhile Ludwig has a work-around.
"We include additional import files to reconstruct the complete creator name and owner name situation of all transfered objects within the target grid," he said.
Avatrian: $1,500 to $2,500 a region
For Avatrian, a full-service metaverse development company based in Emeryville, CA, the answer is the former.
"If the creator is missing, we have a workaround for that," said company founder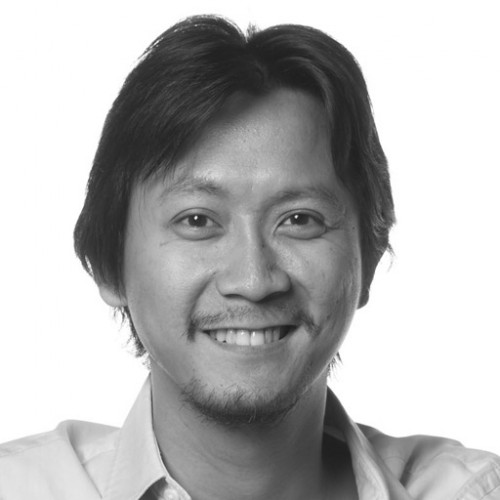 . "You have to have the rights to it, but it can still be exported, and we can do it."
Avatrian does the entire process manually, with a staff based in the Philippines who export every single object and copy-and-paste every single script.
First, all the content in a region has to be shared with a group, and all the content developed by third parties has to be added to that group. Then, Avatrian needs to be added to the group so they can use their avatars for the export.
"It's one of the more tedious aspects of the work but it's totally doable," Bacsafra said.
A typical region of around 8,000 prims would take one or two weeks to export, and cost between $1,500 and $2,500.
"Heavy scripting requires extra work since you have to cut-and-paste every since script," he added.
FireSabre
The fourth company offering whole-region migration services is FibreSabre, which announced the news about a week ago in response to the closing of Second Life's Teen Grid.
The educational content migration service offered will include content transfer and adaptation for the new platform, support, and hosting of the virtual spaces within an education-only grid. Upgrades to existing content will also be available as an optional part of the service. The consulting company said that they will provide hosting at the same discount rate currently offered to educators in Second Life.
"We expect this product to be available in October," said said Fred Fuchs, the owner of FireSabre Consulting, in a statement.
He hasn't responded yet to our questions about how much the service will cost, how long the export process will take, and whether customers will be able to take their OAR files to other grids or hosting providers.
Terms of Service fears
However, users taking advantage of these services — as well as the vendors themselves — may be running afoul of the Linden Lab Terms of Service.
"To export content from Second Life, you must have all the necessary intellectual property rights to do so, and any third-party software used for the export must verify that the user requesting the export is the Second Life creator of the content," Linden Lab spokesman Peter Gray told Hypergrid Business. "Under our Policy on Third-Party Viewers, exporting an entire region is not allowed unless the user exporting the content is the creator of each and every content component to be exported, including each and every primitive or other content type."
So what should companies do if they use textures or other non-copyrighted components? Or if they have employees or outside designers who created the content? Or if they bought content from creators who approved the export of that content?
Gray wouldn't say. Except for one comment:
"At this time, we do not have plans to change our policies on exporting content from Second Life," he said.
Some virtual world vendors and consulting firms are staying clear of the whole issue, to avoid running into Terms of Service violation issues.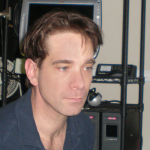 "We do not get involved in any way with migration services other than to suggest if you are the owner on every single item you can use third party viewers to transfer those items," said ReactionGrid CEO Kyle Gomboy.
"The opportunity for TOS violations is too great to directly get involved," he added. "We respect the rules of Second Life and other worlds and as such we are very cautious about transfer consultation."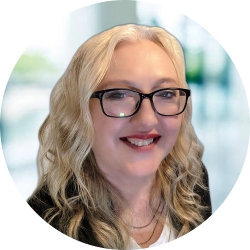 Latest posts by Maria Korolov
(see all)