The  OnLand business park opened today in the Blue Mars virtual world as a place for traditional companies to market their goods in high-fidelity three dimensional form to their clients.
The OnLand park is targeting business-to-business sales in which 3D models are important, such as manufacturing. This is a departure from Blue Mars' main focus, which is to allow third parties to provide interactive games to its virtual world users.
OnLand was built by U.K.-based DLab, which invested over 1 million pounds (US $1.6 million) into the project.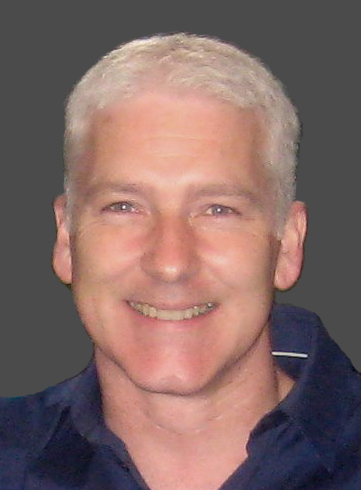 Blue Mars was chosen as the setting for the business park because of the platform's impressive graphics, said Philip McClenaghan, deputy director of DLab, the organization that actually built the park and will be renting land in it.
"In regard to product development, visual fidelity is important," he said, "Especially when it comes to a complex piece of machinery with a high aesthetic value."
DLab considered Second Life and OpenSim, but the level of graphics in those platforms isn't comparable, he said.
In addition, when DLab first began work on the project, in 2008, Second Life didn't support mesh imports — the feature is now in the process of being rolled out in both Second Life and OpenSim.
Many corporations already have a great deal of mesh content, McClenaghan told Hypergrid Business. Manufacturing companies, engineering firms, and product designers typically work in 3D modeling software — software which exports objects using the Collada standard. These objects can be easily imported into the Blue Mars environment.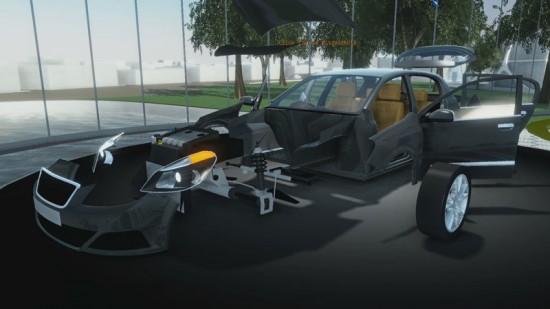 Another limitation of both the current Second Life and OpenSim platforms is the limits on avatars. A typical region tops out at around 50 avatars. A Blue Mars region, by comparison, can support thousands of simultaneous visitors.
The DLab Centre for Design in the Digital Economy is affiliated with the Institute of Digital Innovation at U.K.'s Teesside University. DLab also recently worked on the university's citizenship education project for U.K. high schools, which was built on the OpenSim platform.
DLab started working on the OnLand in late 2008, long before Blue Mars even launched.
"We had access to the technology at that early stage," said McClenaghan.
The first tenant of OnLand is already in the place, the Northern Design Quarter, which receives funding from the EU. The Northern Design Quarter's mission is to provide free virtual land to small and medium enterprises located in the northeast of the U.K.
The total land area of the OnLand business park is 16 square kilometers, said McClenaghan. It is divided into smaller plots of land, with enough room for 7,000 companies to set up shop. The Northern Design Quarter has room for 76 companies, he added.
DLab will charge companies to rent space in OnLand, but is providing the land for free to the Northern Design Quarter, since they are a non-profit.
There are no paying tenants lined up as of yet, though DLab has been in discussions with a number of companies, said McClenaghan. "There's been significant interest in this."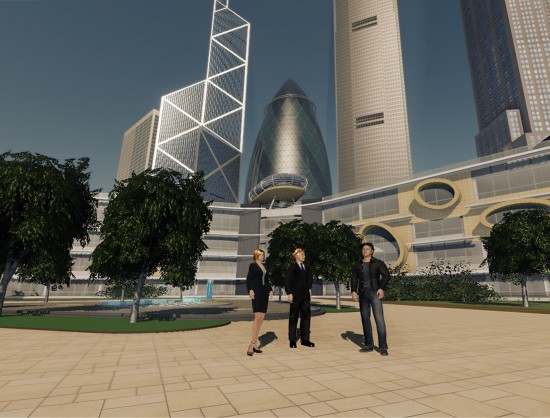 Pricing isn't set yet, but is likely to be a fixed amount for a 20-meter square plot of land, which will be a premium over standard Blue Mars land rates.
A single Blue Mars region capable of holding up to 50 simultaneous visitors goes for $275 a month, plus a one-time $750 setup fee, which is roughly comparable to the same region in Second Life, which is $300 a month with a $1,000 setup fee. The Blue Mars platform offers more land, however — a region in Second Life or OpenSim is a fixed size, of 64 acres (65,536 square meters). A Blue Mars region, however, can be any size up to 65 square kilometers, or 16,000 acres. Instead of paying extra for land, companies pay extra for additional avatar capacity.
Collaboration features
Like Second Life, OpenSim, and most over virtual world platforms, Blue Mars offers the ability to bring in Websites, display documents, and show images and videos.
However, Blue Mars doesn't allow for in-world collaboration on the environment or objects, or a great deal of interactivity with the environment. For example, Second Life, OpenSim, and Teleplace allow users to rearrange objects inside the world,  change the color of walls, move ceilings, even create entirely new objects from scratch. This kind of interactivity can be useful for collaborative workplaces, and for some kinds of training simulations.
In addition, Teleplace, Protosphere, and IBM's distribution of OpenSim (Virtual Collaboration for Lotus Sametime) all allow for integration with corporate directories and corporate document repositories. Both of these features are currently missing in Blue Mars.
Blue Mars also doesn't offer other enterprise-friendly controls available in Teleplace, Protosphere and OpenSim. Businesses deploying the other platforms can run the software on their own servers, behind the firewall. They can set their own terms of service, schedule their own maintenance downtimes, and create — or delete — their own users. Blue Mars runs only in hosted form, on servers operated by Avatar Reality,  owns all user accounts, and requires all users to submit to their terms of services — for example, they must affirm that they are 18 or over to use the platform.
More problematic areas of the Blue Mars terms of service include a clause that any content uploaded to the Blue Mars platform can be copied or modified by Avatar Reality and used for their marketing and promotion, and that any content can be deleted at any time for any reason. In addition, Blue Mars can scan users' computers for the presence of "unauthorized third-party programs."
These provisions, while perhaps appropriate for a gaming platform designed to prevent players from cheating, may be burdensome or even untenable for some business users.
"What we see primarily is a use for this as a marketing tool," said McClenaghan. "One could describe this as a three-dimensionalization of a company website. Even a small company may have quite intricate physical machinery. They have the possibility of three-dimensionalizing those products, and have people interact with those products in real time, and bring their sales people into meetings with potential customers who may be from across the globe."
Market outreach
OnLive's corporate clients aren't likely to find those potential customers among Blue Mars' current user base, however.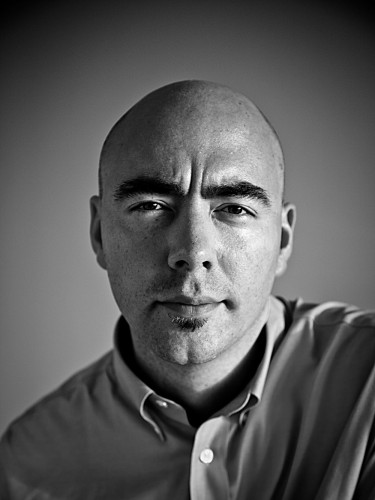 Avatar Reality CEO Jim Sink declined to close the total number of users of the Blue Mars platform, which launched early this year.
However, he did say that there are currently about 50 regions in Blue Mars — each of which can be as large as 16,000 acres, and can hold anywhere from 50 to "thousands" of simultaneous users.
Blue Mars is primarily focused on social and gaming-oriented users — not a good fit for engineering firms looking to sell manufacturing equipment.
"Companies will bring their own customers to Blue Mars," DLab's McClenaghan said.
Over time, he added, the OnLand area will fill with activities that will attract new, business-focused users, he added. "But in the short to medium term, our clients will bring their clients in with them."
In addition, some companies may also address the retail sector. For example, a car company may demonstrate 3D versions of its actual cars in the virtual environment, and may also sell drivable virtual versions to Blue Mars residents.
Bandwidth limits
Today, Blue Mars users have to download and install a very substantial piece of software to access the world. The software requires a Windows machine with a high-end video card, or a Mac running Boot Camp. And each time the user visits a new region, the entire region has to be downloaded to the computer. In addition, running the program requires a fast Internet connection.
Trying out the system today with my brand new Toshiba Satellite laptop, with Vista and a 2Ghz processor, I found moving around in OnLand to be extremely slow and unpleasant. That was probably because my laptop only had 2GB of RAM instead of the recommended 4GB.
"Then download is worth it for the experience you get once you actually download it," McClenaghan said. But he admitted that this could be an obstacle for users. "What we had in the back of our minds was the advent of cloud computing," he said. "We see this developing and, to a large degree, nullifying the issues of large downloads."
Blue Mars is currently testing Web-based streaming of its virtual environment via a third-party cloud-based service provider, Otoy.
Kick-off event
The Northern Design Quarter will be hosting an educational event in OnLand on Thursday, October 21, from 8:30 a.m. to 1 p.m. BST.
The event will include a talk by Blue Mars CEO Jim Sink, a presentation about migrating work from the Web to an immersive virtual environment, a chance to talk to the DLab development team, and visits to OnLand's business tenants.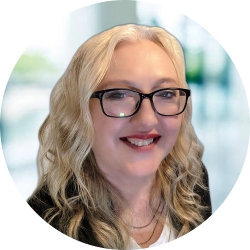 Latest posts by Maria Korolov
(see all)