OpenSim hosting company New Voice offers full OpenSim regions for just $9.90 per month.
So what do you actually get for this amount of money? A region in Second Life, after all, costs $300 — not to mention a $1,000 setup fee. There are no setup fees with New Voice.
Can New Voice really offer a full region for under $10 — and 45,000 prims, full region backups, and hypergrid connectivity to boot?
Their customer growth numbers seem to indicate that they can.
When we first talked to the company in August, they were running just 40 regions. Today, New Voice is running 124 regions for customers.
Clearly, the low prices are the big draw. But what about stability, concurrency, and support?
Kansas State University adjunct instructor Hope Botterbusch (also known as "Esparanza Freese") specializes in teaching people how to use virtual worlds for education, and has recently been bringing educators to OpenSim to get them familiar with the platform.
She herself has been on OSGrid — the largest grid running on the OpenSim software — since last year, and also has a shop on the InWorldz grid, but she only started renting from New Voice recently.
Her previous attempt to rent land was from a smaller outfit. "It was a fly-by-night, one-man shop operation," she said. "He was a nice guy, but he wasn't responsive to any of our problems, he wasn't answering any of our questions, and my sim would be down all the time."
She switched to New Voice after a friend's recommendation, and first rented two regions two months ago.
So far, she says, she's been very happy with the service.
"To me, it's every bit as good as what I've got in Second Life," she said. "I've got full estate rights."
The big difference, she said, is prim limits. In Second Life, she can only have up to 15,000 prims on her region. With her New Voice region, she can go as high as 45,000.
That doesn't mean that she's going to use all those prims, she added.
"It does slow down the region," she said.
So far, she's had up to twelve simultaneous visitors on her regions. She's supposed to be able to have up to 60, she said. "But I would guess that that's pushing it."
She said that so far support has been quick and responsive. Some functions, like restarts, she can do on her own, without needing to call anyone.
When OSGrid was running the 0.6.9 version of OpenSim her region were slightly less stable than in Second Life.
Stability was supposed to improve with last month's upgrade to 0.7, she added, and she's heard that the entire grid is supposed to be more stable now — but she hasn't seen the improvement personally.
"I still crash in OSGrid quite often," she said. "I still can't get on my own land often, but can log into other sims. I don't see a great change since the update."
These problems are just minor annoyances, however.
"It's bearable," she said. "When you're in OpenSim, you just realize it's different than Second Life, and you deal with it."
There are some other disadvantages too, she added. For example, freebie OpenSim avatars aren't as attractive as the avatars available in Second Life.
On the plus side, in OpenSim she has fewer building limitations, has region backups, and the ability to make hypergrid teleport trips to other grids.
"I love them, they're so much fun," she said. She's done hypergrid trips both by using hypergates and by entering a hypergrid address into the "Search" field in the "Map" window. "I went to one in Italy, and and to Germany," she said. She's also visited the AlphaTowne grid.
Hypergrid teleports allow avatars to travel from one grid to another with their appearance and clothing in place, and allow access to inventories. Avatars can even buy things on other grids and bring them home.
Botterbusch still spends time in Second Life, but now uses OpenSim for her building projects.
"I build a lot in OSGrid and take it back to Second Life," she said. The availability of backups in OpenSim and the higher prim limits aren't the only reasons she builds there.
"It's more peaceful building in a world where you don't have constant interruption," she said.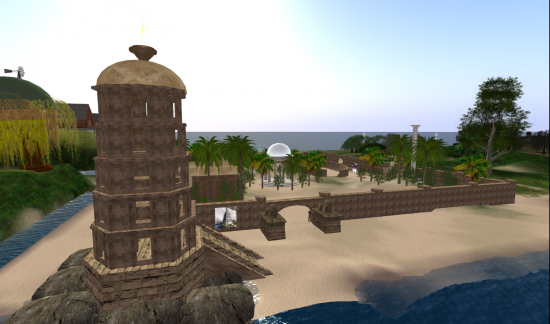 Her two regions are named Virtual University I and Virtual University II. They include a recreation of the very first lighthouse that was built in the world, in Alexandria, Egypt. Other Egyptian landmarks there include a mausoleum, a museum with historic artifacts, an arena, and a historic monument.
"You can click on things and get information about them," she said.
Visitors can also tour Hobbiton, the Hobbit town from Tolkien's Lord of the Rings trilogy.
Her next project is the Lost City of Atlantis.
How they do it
So how does New Voice manage to rent regions for less than $10 each?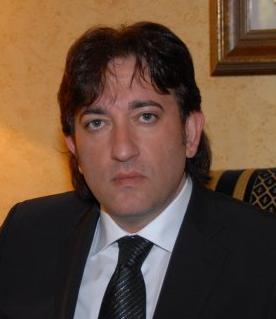 According to New Voice operating officer  Enrico Ranucci, the company is able to offer such low prices because it owns its own servers, instead of having to pay rent on them. In fact, the company is profitable, Ranucci said.
New Voice does not use virtual servers, he added. Some other hosting companies do use virtual servers as a way to hold down costs, but this results in significant performance problems and concurrency issues.
The servers are shared, however. For $9.90, customers get a region on a server that also runs regions for other customers.
New Voice also rents out dedicated servers for $99 each. Such a server can hold multiple regions, but running just a single region on the server would ensure maximum performance, Ranucci said. For example, a recent load of 30 avatars on one of those regions used up only a quarter of the server's processing capacity, and even a smaller fraction of memory.
In addition, the dedicated servers are extremely resilient, he said. "Dedicated servers will never crash. It's 99.9 percent uptime, guaranteed."
Today, 79 of New Voice's 124 regions are $9.90 regions. The other 45 are $99 regions.
Servers do occasionally go down on Sundays, however — that's when the company does its maintenance, upgrades, and takes care of other region housekeeping chores. A region might go down for anywhere from 15 minutes to two hours, depending on the work that's required.
"Users know that Sunday is dedicated to maintenance and debugging, so they give us lists of things to do on their lands," he said.
Customers can also ask to have their regions restored to previous versions — for example, if something went wrong with their build.
Automatic backups take place on all regions every 15 to 20 minutes, so that customers never have to worry about losing more than 15 minutes worth of work, Ranucci said.
But restoring a previous version of a region can take a little longer, anywhere from four hours to five days, he said.
Ranucci said he has two employees working on server maintenance right now, but will be looking to hire additional staff to handle in-world support starting in January.
"I'm planning to hire US-based staff," he said. "Most of our customers are in those time zones."
Since New Voice is based in Italy, the company's large American customer base has forced the team to work late into the night every day.
Hiring US-based support team will allow Ranucci to grow a European customer base, as well.
Competitive comparison
How does New Voice stack up against the competition?
Among all the other OpenSim hosting providers out there, only two others — World of Eternity and YourSimSpot — offer regions in the $10 price neighborhood.
Typical starting regions run around $30 a month from most hosting providers, though that price is often higher on closed commercial grids.
Dedicated servers are typically priced higher than a single region — but can be used to run several regions. ReactionGrid, the most popular hosting vendor with educators and companies, currently running more than 100 private-label grids in addition to its own 15o-region business and education grid, charges $150 a month for a dedicated server that can easily run four regions. SimHost, another hosting provider popular with enterprises, charges $190 for a dedicated server that they say can run up to 16 regions.
On the high end, then, New Voice is roughly comparable with offerings from other vendors, and customers who are happy with the service they receive on their $9.90 regions should be comfortable upgrading when they need more performance, stability, or concurrence — the number of avatars who can visit the region at one time.
Customers who grow dissatisfied with New Voice support can take advantage of the ability to get OAR (region archive) exports and move their entire region to another hosting provider.
Our verdict
Would I recommend New Voice to my mother? I would. Assuming that my mother gets over her fear of computers, the service is well in her price range, and OSGrid is, on a whole, a welcoming and supportive community. My mother has a strong artistic bend, and will be able to explore her creative side. Furthermore, my mother doesn't have a lot of friends, so her regions shouldn't be crowded with visitors. And at this price, she'll be able to expand geographically if she needs more space.
There's no way in the world she would be able to run an OpenSim server at home by herself.
If it turns out that she has a knack for virtual design and starts attracting attention and traffic, then I would recommend that she upgrade to a mid-priced region from one of the other hosting providers, or jump up to the $99 New Voice dedicated server if she wants to stick with that company.
By dropping their price below the $10 mark, New Voice has broken through a significant psychological barrier — and put OpenSim region rental in the same price range as entry-level website hosting.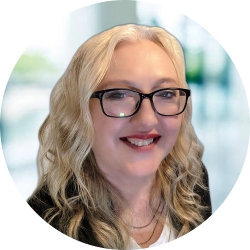 Latest posts by Maria Korolov
(see all)