Much has been said in recent years regarding the benefits and substantial returns an organisation can achieve by integrating an Online 3D Environment into their everyday operations. Indeed, examples and demonstrations of the power and financial savings 3D collaboration can bring to businesses have been researched, developed, trialed and documented since the original conception of Virtual Reality; however it seems that a great many businesses are still either unaware of or are unwilling to tap into this potential.
For those of us working with, or using Virtual Worlds in either a social, educational or development context to connect with others and share ideas, data and concepts, the possibilities this technology is able to offer is often immediately obvious whilst the hesitation from businesses to adopt these ideas is very much the opposite. It could be said that the reasons for the lack of corporate interest are as wide and varied as the uses for the technology itself, but there are some core elements which we believe have really hindered the mass uptake of immersive 3D spaces.
Whilst smaller organisations and educational institutions have often found barriers relating to development costs, hardware suitability and integrating appropriate functionality within environments (which all have an impact on the immersive aspects of the technology), it is felt by d|lab that there have been three significant hurdles to overcome which have prevented big business from entering the space in a serious corporate context and using online 3D interfaces as a tool to conduct business, complete large financial transactions and collaborate on projects globally in real-time. This tentative resistance, associated with elements of bad press in regards to certain user actions inside of social environments has often impacted on the perception of the technology across the wider commercial spectrum.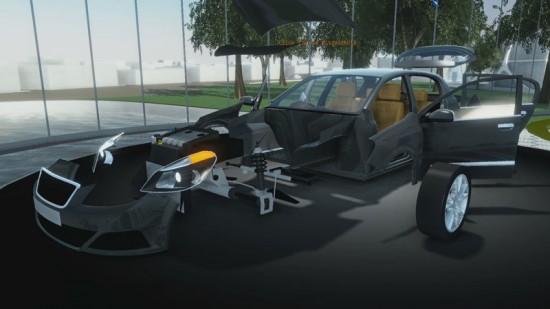 These three core impediments we call the Trinity.
Visual Fidelity
In order for corporate organisations to take full advantage of the 3D Internet there is a very real and significant need for high-levels of graphical fidelity to aid in the detailed visualisation of products and services – especially in a manufacturing context.
As of now, there are only a small handful of platforms capable of delivering this, however with the convergence of the Virtual Worlds and Gaming sectors we have seen a significant shift in the licensing of tried and tested games engines by developers, educational institutions and platform holders to enable the creation of much more detailed, functional and realistic environments with full physics, simulation and particle support.
We fully expect this trend to continue, and anticipate that traditional Virtual Worlds architecture will ultimately be overshadowed by the capabilities of newer technology, augmenting traditional game production pipelines in order to develop simpler creation tools for users on the back of significantly superior network and content delivery architecture. It is certainly hoped at least, that future-proofing of environments through upgrade and revisions to the leading engines (i.e. CryEngine2 > CryEngine3 / Unreal Engine 2.5 > Unreal Engine 3) can be easily attainable as the global infrastructure of the Internet is gradually upgraded and more bandwidth for data transmission becomes available.
Photo-realism also aids in immersion within the environments. This is most apparent from the look and navigation of the environments themselves but has much deeper implications in regards to cognitive associations which can be made when communicating with more "life-like" avatars and bots (artificially intelligent avatars), not just through the aesthetics, but in the way in which they move, gesture and interact inside the digital realm.
Security
One of the biggest concerns for corporate and government bodies looking to translate elements of their operation inside of a 3D environment is one of security. Within the field of design and manufacture, issues range widely from micro-payment fees and financial transfers in obscure currencies to the very real problems associated with IP and content theft which have already occurred in more than one major platform. Of more immediate concern however, are aspects relative to control.
Regardless of purpose in the virtual world, if you are operating a 3D space there is a significant need for control. Examples of this need range from the relatively simple design of the environment and the actions visitors are able to perform within, through to the extremely complex secure encryption of data, privacy controls and access restrictions to select areas.
There are effectively two levels of control corporate users require when looking to explore online 3D environments. These levels are generally associated with the purpose of the space and whether or not the general public (and potentially competitors) will be accessing their digital showcases.
Many businesses will be looking to use the technology as a marketing or sales tool, giving consumers a new and augmented way to experience their brands and products. Other businesses will look to operate meeting facilities, conferences and trade shows, all requiring prior registration or restrictive access. For businesses looking to integrate existing company systems, databases, or operate real-world machinery through a 3D interface, much greater levels of security and control are required with multi-tiered access provisions, heavy encryption and password protection systems all in operation.
In each respect however, every corporate user will require the environments, assets and media (items of which may be sensitive) to be safe and secure from malicious attacks, theft or unauthorized modification. With platforms such as Blue Mars developing their framework on an existing games engine which has been used to create MMO (Massively Multiplayer Online) games titles such as Project E:st and Entropia Universe (the largest real-cash economy MMO), these tools and features relative to control and secure storage of data and assets are readily available to developers and environment operators.
The final word on security however, must be had be Cloud Computing. Already tested and working in the US within Blue Mars (and coming to developers Q1 2011), the rendering and processing of all data server-side and transmission of the images back to the client will not only enable the mass take-up of the technology by completely removing the access barrier (any device capable of displaying video with a broadband connection will be able to stream a 3D environment), it will also offer the most complete and comprehensive security solution for any organisation looking to explore the possibilities of the 3D Internet. The need for encrypted folders to reference assets, the long download time for client software and updates, and the need for powerful computers with dedicated graphics cards will all be a thing of the past.
Concurrent Users
Regardless of how much time and effort has been made to create and develop aesthetically beautiful spaces, or put into the hundreds or thousands of lines of code which have been written to transform the space from an environment into a purposeful multi-functional business tool, if there is no mechanism for allowing large numbers of people access, then much of this work is redundant.
Previously, solutions revolved around instancing – duplicating environments on the fly as users required access – however for businesses looking to acquire data through focus groups or for running trade shows and exhibitions, the constraints involved in acquiring feedback and user metrics juxtaposed with the reduction in hype and excitement when engaging in sparsely populated environments have much greater implications in a corporate setting.
With global investment into broadband and network infrastructure and the step-change in platform network architecture, it is now possible to have thousands of con-current users in-world simultaneously, whether they are giving consumer feedback on the latest product to be designed at a launch, testing digital interfaces and software in beta at a trade-show, lecturing students as part of a degree course or purchasing and discussing products in a retail setting, the ability to support a significant number of users is critical to the success of any venture which typically involves a high volume of human traffic.
Overall, the last few years have seen a selection of companies across all commercial sectors "test the water" with Virtual Worlds. Building on the publicity such environments attained in the early half of this decade, established brands have been using immersive environments as marketing tools to engage with their customers whilst engineers and certain areas of the military have been developing training environments for simulating experiences which in the real-world are either impossible or unsafe to replicate. Many other organisations have experimented with virtual conferencing and online 3D exhibitions are becoming more and more popular as a way of generating large savings for businesses whilst maximizing scope.
Whilst it is unfortunate that many of these original companies have now retreated from their ventures, with the generation shift in architecture and aesthetics offered by the likes of Blue Mars there is a great deal of opportunity for businesses to gain a real competitive advantage as the technology is finally capable of delivering and servicing the needs and wants of professional organisations.
(This article reprinted with permission from OnLand.)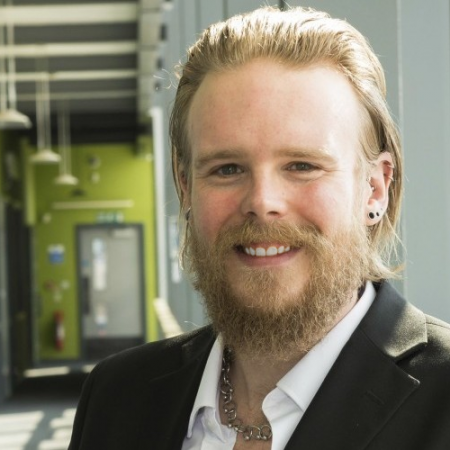 Latest posts by Dan Riley
(see all)