According to a white paper released yesterday by by U.K.-based virtual worlds and chatbot solutions provider Daden Limited, chatbots are increasingly becoming smarter, more connected and more emotional and, as a result, more useful to companies and organizations that use them to provide customer service on websites and in virtual worlds.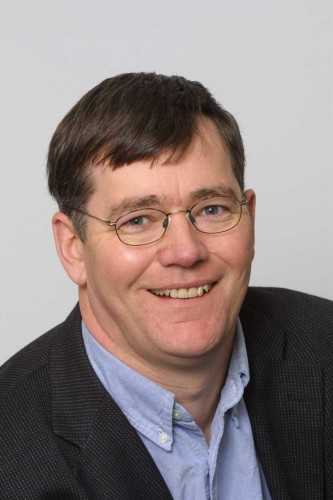 Chatbots, also known as virtual assistants and virtual agents, are used as guides to websites and virtual environments, virtual support agents, virtual sales agents, survey takers, quiz hosts, entertainers, game players, tutors and chatroom hosts, wrote Daden's managing director David Burden in the report. Chatbots can also help visitors fill out forms and questionnaires and even serve as "agony aunts" – giving people a sympathetic shoulder to vent on and even offering advice.
"In fact many early chatbots — such as Eliza — were built around the psychiatrist role," he said.
Of course, those early chatbots were extremely primitive, often just mirroring back the user's own words. "I'm feeling low today. " — "Why are you feeling low today?"
But there's been a great deal of progress since then.
"Virtual agent technology is evolving, with capabilities including natural language processing and the ability to integrate with enterprise systems," said Forrester analyst Diane Clarkson in a 2009 report.  "Virtual agents offer compelling business benefits, including enhancing customer experiences, reducing live help costs, and driving cross-sells."
Today, chatbots are being used by about 10 percent of Fortune 1,000 companies, according to Alex Lebrun, then-CEO of competing chatbot vendor VirtuOz, in a recent column for CRM Buyer.
Companies that have used chatbots include Coca-Cola, L'Oriel, McDonalds, Cisco, Xerox, Ikea, and Dell.
And the results have already started coming in. At Dell, for example, users who interacted with a chatbot on the company's website were twice as likely to give personal information as those who didn't, according to the Daden report.
Another example of a chatbot deployment is the LISA library chatbot at the University of Wolverhampton.
The chatbot was built on Daden's Discourse chatbot engine. According to John Dowd, Hybrid Services Manager within the Learning and Information Services department at the university, 85 percent of people surveyed said they found the chatbot helpful and 80 percent said they enjoyed using the chatbot.
According to Dowd, survey takers said, "It's much more user-friendly way of finding information on the website than search engines," and, "It's a really good idea because it takes you to pages on the internet you might never have come across or been aware of."
Of those using the library's chat service, a full 100 percent said they would use the chatbot first to help find answers to their questions, the university reported.
Since the pilot and survey results, LISA has been improved further and is now providing help and support 24/7 on the University of Wolverhampton library's web pages.
But chatbots aren't limited to websites, Burden said. They can also be deployed on instant messaging platforms, on telephone text messaging services, as apps on social media websites, on Twitter, in banner ads, in computer kiosks, and in 3D immersive platforms.
"In virtual worlds… the bot can take on a full-body avatar and look no different from any human-driven avatar," he said.
Chatbots can also be deployed on telephone answering systems, when used in combination with speech recognition technology. A telephone chatbot could be "the ideal virtual personal assistant," he added.
The chatbot future
As the technology evolves, users can expect to see chatbots become much more realistic, Burden said.
Photo-realistic avatars are already looking almost human, he said, and sounding human as well, with text-to-speech technology introducing inflexions and nuances into spoken text.
"It is only in speech recognition that progress is still slow," he said.
Meanwhile, the chatbots are also getting smarter, with a movement towards semantic technologies, deductive reasoning, and an understanding of grammar.
Daden is currently working on systems that offer this kind of next-generation intelligence.
"The ultimate aim… is to reduce the amount of time and effort it takes to 'teach' the bot what it needs to know," Burden said.
The chatbots are also increasingly connected, able to use the Web to find answers to question.
But as they're getting smarter, the chatbots are also developing a touchy-feely side.
"Our research has shown that users prefer to interact with a bot that shows some emotional variation," said Burden.
Daden's white paper can be downloaded from Daden's website at http://www.daden.co.uk/tools/download_files.html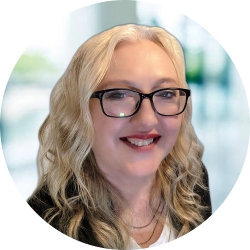 Latest posts by Maria Korolov
(see all)