Press Release: Using the Virtual World to Explore the Real World Problems of Fossil Fuels
Environmental Documentary Deep Down Launches Interactive Virtual Mine in Second Life for Communities and Educators to Take Action in Solving the Power Crisis
Virtual worlds can provide a comprehensive environment for education, storytelling, collaboration, and problem solving relating to real world issues.  Sand Castle Studios, LLC announced today the creation of a project to educate, explore, and examine our nation's struggle with mountain top removal coal mines, coal fired power production, and alternative energies in support of the documentary film, Deep Down, by filmmakers Jen Gilomen and Sally Rubin with funding from the MacArthur Foundation, the Independent Television Service (ITVS), and the Bay Area Video Coalition (BACV).
"Virtual worlds are a powerful way to connect with others, examine real world problems, and participate in activities in order to learn more about them in a way that might not otherwise be possible," said Kimberly Winnington, Chief Executive Officer of Sand Castle Studios, LLC.  "This project will establish new ways for communities and students to explore and examine the complex struggle many of our towns are facing as they experience the situations first hand while working to solve the problem of fueling our nation."
Deep Down's Virtual Mine project is an immersive, interactive, and educational 3D experience.  Located in the virtual world of Second Life®, it will further explore the challenges of balancing the environment, power demands, and economic interests raised in the film by inviting players to take part in a story as it unfolds through a series of three games.  Players will be asked to complete a series of tasks including clearing a section of land and blowing up mountains; going through the town to turn off as many electric items as possible and reduce the demand; building a sustainable grid with solar and wind power terminals; and ultimately trying to solve the power crisis in this virtual town.   If successful in solving all three problems, participants will then be invited to a Community Jam, celebrating the culture and music of Appalachia complete with line dancing.
Resources for those new to Second Life are available to accompany the game. An Educators Guide outlines how the game can be used in the classroom, and includes tips for entering and participating in Second Life, short videos, discussion questions, suggested activities, and online resources for each of the games. However, while created with educators and students in mind, the games can be played in groups or by individuals alike.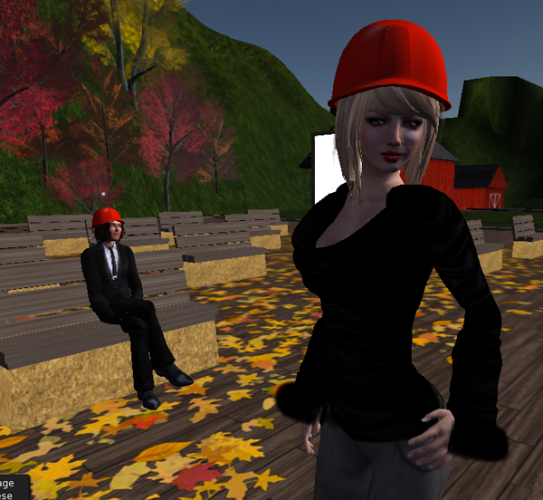 The film Deep Down debuts tonight on the Emmy-award winning PBS series Independent Lens at 10pm EST (check local listings).  In a first for PBS, the film will be followed by a short segment introducing viewers to Second Life and the Virtual Mine and inviting them to log in and explore it for themselves.  The film will also be screened throughout the nation including a special virtual interactive screening and discussion hosted by the filmmakers on Ustream and in the Virtual Mine.  The Virtual Mine will also continue to host events and provide a venue for town hall style meetings to discuss the impacts of mountain top coal removal.
For more information on Deep Down, The Virtual Mine, screenings and events, please see http://www.deepdownfilm.org
About Deep Down:
Deep Down, follows one small community in Eastern Kentucky as it is divided by a proposed mountaintop removal coal mine. Through this story of people connected deeply to the mountains and to each other, we learn about Appalachia's complex contemporary struggle with the black rock that fuels our nation.
About Sand Castle Studios:
Sand Castle Studios is a full service creative company dedicated to helping organizations maximize the full potential of virtual worlds and immersive media by creating interactive, social, and 3D experiences. Our strategic, creative, and technical teams are made up of some of the most experienced and talented minds in the world working to create unique and interactive user experiences.

Latest posts by Press Release
(see all)