According to a white paper released today by by U.K.-based virtual worlds solutions provider Daden Limited, virtual worlds are not the next stage of evolution of the World Wide Web — but will be the evolution of social interaction.
"A Web page full of text and graphical imagery is an incredibly information rich environment," wrote Daden's managing director David Burden in the report. "The Web will remain, for the short to medium, and maybe all but very long term, the most efficient way to view, assess and interact with most transactional information and services."
Instead, the virtual worlds will change the way people interact with one another and with the world.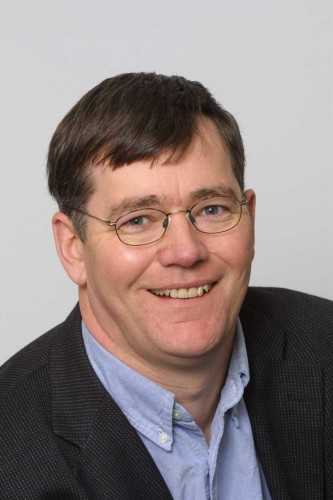 "Virtual worlds are about immersion and community," Burden said. "Virtual worlds convey experience, the Web conveys information."
As a result, virtual worlds will help bring technology back to a manageable size, he said.
"Yes you might have several hundred, even a thousand users on a topic group in a world, but when it comes to an event the room or forum will only have a few dozen people, maybe not even that," he said. "We are back to the scale of the dinner party, salon or tutorial, or that chat down the pub. We can all participate again, we can all handle the bandwidth. Things have returned to a human scale."
One side effect is that the technology is very female-friendly, he added.
Women who use virtual worlds spend almost twice as much time in the worlds as male users, he said, and women entrepreneurs have started a large number of virtual world businesses.
Applications which will do well in a virtual world platform that those which take advantage of the platform's real-time interactivity.
Today, serious uses of virtual worlds revolve around training and learning, data visualization, and collaboration, he said, and can deliver real savings in cost and time. They can also reduce greenhouse emissions, and deliver increased involvement on the part of the participants.
Platform convergence
According to Daden, there were four basic types of virtual worlds three years ago — gaming worlds like World of Warcraft, 3D chat platforms like IMVU, open virtual worlds like Second Life, and proprietary simulations used for training in businesses, government and education settings.
There are technical reasons why game engines are used for gaming worlds rather than virtual world platforms, due better graphics and scalability. Similarly, simulations are often created using simulation engines.
"We expect that as the power of computing devices and the speed of networks increases we will reach the point in the next five to ten years where it does make sense, and is technically feasible, to use virtual worlds for most simulation tasks, and in the next ten to twenty years to use virtual worlds for most game tasks," said Burden.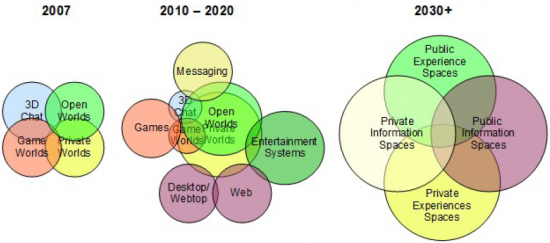 Daden's white paper can be downloaded from Daden's website at http://www.daden.co.uk/tools/download_files.html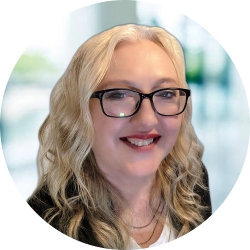 Latest posts by Maria Korolov
(see all)