Expos2 to Showcase V3 Platform at Virtual Edge Summit 2011
Ashland, OR – Expos2, the most competitively priced virtual events provider and industry leader based on number of events sold, today announced the company's participation at the Virtual Edge Summit 2011, scheduled on January 12-13, 2011, at the MGM Convention Center in Las Vegas, Nevada.
"We have been a part of the Virtual Edge Summit in the past and are very excited to be returning," said Steve Strickland, President and Chief of Expos2. "The convention provides us with the ability to effectively showcase our latest technologies, and remain at the forefront of the ever-evolving virtual events industry."
As a diamond sponsor, Steve Strickland of Expos2 will be discussing the state, and future, of virtual events during Wednesday's Summit Keynote speaker section, starting at 3:05pm. With the release of Expos2's version 3 (V3) platform earlier this year, the company has produced and a highly customizable, simple in usability yet feature rich, and highly cost-efficient virtual platform. Expos2 and the V3 platform will be located in Booth # 217 throughout the expo.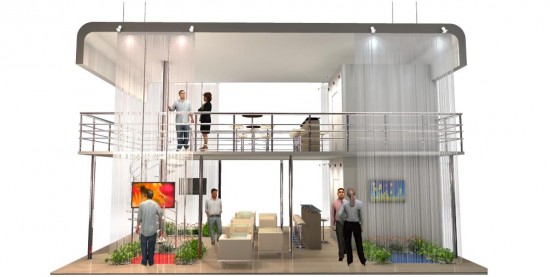 "The Summit is an opportunity for corporations and associations to gain the knowledge they require to move their virtual events and meetings strategies forward," stated Michael Doyle, Executive Director of the Virtual Edge Institute, which produces the Virtual Edge Summit. "Not only are we providing educational sessions and workshops, but also showcasing top solutions providers, like Expos2, to provide hands-on instruction to our attendees."
The Virtual Edge Summit 2011 is produced by The Virtual Edge Institute, the pioneering organization for the advancement of virtual events, meetings and communities. For more on the 2011 Virtual Edge Summit, visit www.virtualedgesummit.com.
About Expos2
Expos2 is the world's leading virtual event software company. With offices located on 4 continents and growing every day, we provide a superb platform and dedicated services at competitive prices. Expos2 produces groundbreaking tools for the events, publishing, and expositions industries. We focus on bringing the inherent interactive strengths of the web to customers of all sizes
About The Virtual Edge Institute
VirtualEdge.org is an organization dedicated to advancing the development and adoption of virtual event and meeting technology and best practices for collaboration and marketing. They do this by supporting and contributing research, education, thought leadership, promotion, and professional networking. VEI members help set the direction for the virtual events and meeting industry and create significant business opportunities, solutions and advantages for all. Members have access to various services and deliverables based on their membership level.

Latest posts by Press Release
(see all)