The numbers are in on virtual.
After being immersed in all things virtual the last four months through my work with the Virtual Edge Summit, it was interesting to attend IAEE last week and be brought back into the world of association and for-profit trade show producers who still haven't decided if virtual is "the real deal." I was happy to see we've moved past the "cannibalization" conversation, but stunned by how many are still undecided, unimpressed or generally uninspired to go virtual. I feel like I'm back in the 80s discussing whether or not shows need Web sites.
The Numbers
And I'm probably just as passionate now as then about the value of this technology. Friends, the numbers are in:
I spoke with a lot of you in New Orleans this week, and I totally understand your hesitancy. You don't have the bandwidth to add another event to your plate.  Your exhibitors won't buy one more thing from you. There's no way your attendees would go. If it doesn't turn a profit, you'll be out on the street. I get it. Really, I do. I was in the same place before I produced my first one.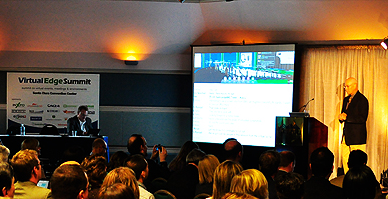 Hybrid Events = ROI
But think about this. You spend a year working on the education at your event. From surveys of current year attendees, you concept next year's sessions and put out a "call for papers." You meet with education committees and spend months crafting content and recruiting speakers. You work with those speakers, honing their presentations and editing their PowerPoints. On the day of the event, a group of people spend an hour in the session, and you're done. That's it. It's over. What's the ROI on that?
Why not livecast that session to the 70 percent of your potential audience that's at home? Add a few more sessions, let the home audience send in questions, and what've you got? A hybrid event! Charge a fee for the virtual attendees, and you've got a great new revenue stream, too. It really doesn't have to be more complicated than that.
Conclusion and a Prediction
After 21 years of covering the industry, I'm not one for making predictions in print – comes back to bite me too often. But I feel completely safe in saying that within two years, I'll bet you have at least a hybrid event as a part of your show. It's just the next logical step. Like I said when I saw my first zero-depth swimming pool, "Why did it take us so long to think of that?!"
Virtual Edge Summit – January 2011
If you're one of the unimpressed, undecided or uninspired, make plans now to come to the Virtual Edge Summit in January in Las Vegas (it's co-located with PCMA and will also have a virtual component). The education will be unsurpassed. From strategy and project management to booth/sponsorship sales and audience acquisition, you'll get all your questions answered.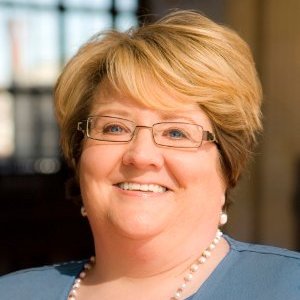 Latest posts by Donna Sanford
(see all)