Press Release: Web3D Technology Boosts User Engagement for eTraining and Corporate Events: VenueGen CEO to Discuss at Virtual Edge Summit 2011
David Gardner will explore the potential of new in-browser meeting environments to improve the effectiveness and efficiency of dispersed business teams
Morrisville, NC –For business to truly recoup value by moving training, meetings and events online, they need a more engaging, natural-feeling solution than the web conferencing and screen sharing platforms that dominate today's market, says David Gardner, CEO and creator of VenueGen (www.VenueGen.com), a subscription-based web application that enables business customers to more effectively engage teams on-line in fully immersive Web3D virtual conferencing environments.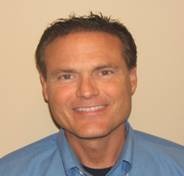 Gardner will explore these solutions, as well as the implications of new technology on the future of corporate training and events, in two sessions at Virtual Edge Summit 2011, the industry's largest gathering for virtual events, meetings, communities, and learning, held this year at the MGM Convention Center in Las Vegas, Nevada, as well as virtually.
3D Immersive Worlds for Business Engagement will take place Wednesday, January 12, 11:00 – 11:45 PST. Gardner will join IT/IS expert and KohdSpace Chairman Terry Thorpe, along with John Jainschigg, virtual events expert and CEO of World2Worlds, Inc (www.world2worlds.com), to examine the proof and case experiences behind the capacity of fully immersive 3D online environments to drive engagement and improve results.
Virtual Environment Platforms: From Social Gaming to Social Media will take place Wednesday, January 12, 2:15 – 3:00 PST. The session will focus on how the convergence of social gaming and virtual environments is changing expectations for online business experiences. Other thought leaders participating in the session are Ken Hayward, digital media expert and CEO of Vcopious (www.vcopious.com); Rahul Rankavat, director of software development at Vcopious; and Manu Gambhir, social gaming expert and CEO of Ryzing (www.ryzing.com).
For more information, or to schedule an interview with Gardner at the event, please contact Kate Hendrick by phone at 919-228-4995, by email at khendrick@venuegen.com, or via Twitter at @VenueGen.
To register to attend Virtual Edge Summit 2011 in-person or virtually, please visit www.virtualedgesummit.com/registration.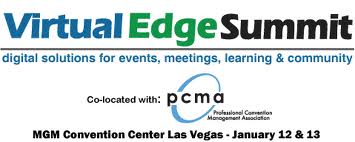 About David Gardner
David Gardner is a serial entrepreneur, technology investor and futurist with a proven track record of early identification of paradigm-shifting technologies. He is a trusted advisor concerning new technology trends who believes Web-3D is on the verge of dramatically transforming many web-based business models as we know them today.
Experienced in taking IT products and Internet-service model companies to market, Gardner has founded seven technology companies—including PeopleClick, the first hosted software-as-a-service enterprise application; and healthcare communications technology exchange ProviderLink, now owned by Compuware—without a single failure or loss of investor funds. He has served on several boards, spoken at multiple industry conferences, and published over twenty forward-thinking papers and articles on technical, business and managerial topics.
In 2007, Gardner founded VenueGen (www.VenueGen.com), a company dedicated to creating a new standard of in-browser web-conference platform for more engaging, productive and efficient online training, meetings and events. He currently serves as CEO.
About VenueGen
VenueGen (www.VenueGen.com) is a subscription based Web3D conference application enabling business customers to efficiently and affordably train, collaborate, meet and share content online without sacrificing the engagement and productivity of face-to-face communication.
Compared to the web conferencing and screen sharing platforms currently on the market, VenueGen's immersive 3D environments facilitate lifelike, natural-feeling interaction for improved learning, motivation and overall performance. VenueGen features fast, easy installation; a minimal usability learning curve; private, secure environments; and one-of-a-kind content sharing capabilities that use negligible bandwidth, allow multiple content windows to be shared simultaneously, and empower each user to control his or her personal view of content.
VenueGen is included in Gartner's Five Coolest and Most Promising New Technologies, and has received accolades from USA Today, Business Week, CNBC and others. To learn more, please visit the company's website at www.VenueGen.com or follow VenueGen on Twitter at twitter.com/venuegen.
About Virtual Edge Summit 2011
Occurring from January 12-13, 2011, the two-day summit includes 30-plus educational sessions and workshops on digital solutions for events, meetings, learning and community. The Summit is designed to help attendees rapidly evaluate, implement and maximize virtual programs within their organizations.
The Virtual Edge Summit 2011 will also be co-located with the Professional Convention Management Association's (PCMA) 2011 Annual Meeting, Convening Leaders, which brings together more than 3,000 meetings professionals to discuss issues impacting the meetings, convention and exhibition industry. Follow the conversations on Twitter: @virtualedge or #VES11.
About the Virtual Edge Institute
VirtualEdge.org is an organization dedicated to advancing the development and adoption of virtual event and meeting technology and best practices for collaboration and marketing. It does this by supporting and contributing research, education, thought leadership, promotion, and professional networking. VEI members help set the direction for the virtual events and meeting industry and create significant business opportunities, solutions and advantages for all. Members have access to various services and deliverables based on their membership level. Learn more at www.virtualedge.org.
VenueGen Contact:For more information about VenueGen or David Gardner, or to schedule a meeting with Gardner at Virtual Edge Summit 2011, please contact Kate Hendrick, director of marketing, at +1 919-228-4995, khendrick@venugen.com.

Latest posts by Press Release
(see all)