Virtual Edge Institute Announces First Certification Program for Digital Events Strategist
Comprehensive training program to accelerate adoption of virtual meetings, events, and conferences
Pleasanton, CA –The Virtual Edge Institute today announced the first educational program to formally train and certify event marketers, meeting and learning professionals, trade show and conference managers as digital strategists. Launching in June at the PCMA Education Conference in Baltimore, the educational program teaches them the skills and strategies necessary to successfully plan, build, design and execute a virtual events program that achieves business objectives. According to Market Research Media, virtual will be an $18.6 billion industry from 2010-2015. In creating a certification program, Virtual Edge Institute will help organizations take advantage of this new market opportunity,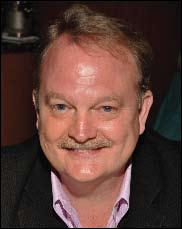 "The industry has been growing leaps and bounds over the past few years, yet there has been no step-by-step approach to help organizations understand how digital environments fit into their larger marketing, events, learning and community strategies," explained Michael Doyle, executive director of Virtual Edge Institute. "With our training and certification program, we are helping them to gain the real-world knowledge and skills they need to strategically incorporate online into their businesses."
Developed by VEI, the Digital Events Strategist Certification program will increase meetings and events professionals' virtual expertise, enhance the value, status and credibility of digital engagement within the events and meetings industry, and advance uniform standards of practice.
"Corporations and associations across the board are increasingly using virtual events as marketing and sales tools to provide education and share information. A certification program designed to train those that put these events together will be invaluable and couldn't be better timed," says Kati Quigley, Director, Event Marketing with Microsoft.
Become a Certified Digital Events Strategist
The virtual events, meetings, and conferences industry is growing quickly and changing rapidly. For events marketers, meeting professionals and conference managers seeking to take advantage of the growth opportunities in this fast-paced industry, the Virtual Edge Institute Certification program will focus on hands-on workshops and sessions delivered on an ongoing basis at various industry events and in online venues. Subjects include: Creating a Digital Engagement Strategy; Mapping Digital Solution to Existing and New Programs; Developing a Digital Engagement Playbook; Audience Acquisition Strategies; Virtual Vendor Selection and Evaluation; Monetization Strategies; Content Development and many other topics. Digital Events Strategist Certification will be awarded to those who successfully complete the training sessions and pass the written exam.
"Many of our members are exploring virtual options to their meetings, events and conferences. By partnering with VEI on this new program, our members will gain the expertise they require to not only take advantage of all the opportunities that virtual provides for their organizations, but also for the advancement of their careers," said Deborah Sexton, CEO of the Professional Convention Management Association.
About The Virtual Edge Institute
The Virtual Edge Institute is an organization dedicated to advancing the development and adoption of digital event and meeting technology and best practices for collaboration and marketing. Founded in 2008 by Michael Doyle, the Institute does this by supporting and contributing research, education, thought leadership, promotion, and professional networking. Learn more at http://www.virtualedgeinstitute.com.

Latest posts by Press Release
(see all)