Avination grid owner Melanie Thiekler rolled out Vivox voice to her grid today — at no extra cost to residents or land renters.
Residents immediately began trying it out, and it sounded great. Those who had good microphones came through crystal-clear, without any of the cutting in and out and sudden disconnects as with the most common OpenSim voice alternative, Freeswitch.
Vivox is currently the gold standard of in-world voice, used in Second Life, EVE Online, EverQuest, Star Wars Galaxies, DC Universe Online and in many other massively online multiplayer games.
But, unlike Freeswitch, Vivox is a proprietary — and expensive — system, and most grids can't afford to offer it to their users.
Thiekler said she was able to negotiate a good deal for the technology.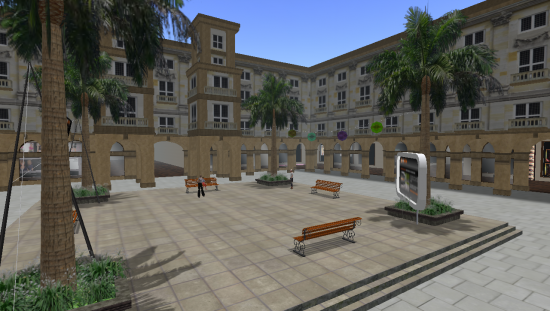 One resident, scripter and game designer Nikki Carter, who's based in Pennsylvania, was willing to talk on the record, under her real name.
"It sounds as good as in Second Life," she said.
Carter doesn't personally use in-world voice a lot, she added. "But I know of some avatars who are here from Second Life who will be very glad to have it."
Vivox voice is one more way for an OpenSim grid to become more like Second Life, she said. "I think it will make everyone's experience better."
One resident, who preferred not to be quoted under her real name, said she was partially deaf, and having high-quality voice was important to her. Another said that he has trouble typing and building at the same time, and having easy, high quality voice makes all the difference.
Avination rolled out Vivox over the entire grid on Thursday, after testing it in a handful of regions on Tuesday.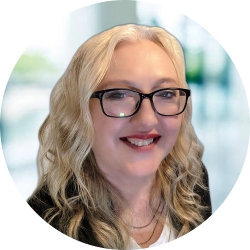 Latest posts by Maria Korolov
(see all)