CliniSpace took first place yesterday in the AI-assisted training category of the Federal Virtual Worlds Challenge with its virtual medical training simulation. Los Altos Hills, CA-based Innovation in Learning, Inc. launched CliniSpace in September of 2010, based on the Unity 3D platform. (We've written about the company before, see full story here.)
In second place was the Second Life-based Hurricane Shelter Simulation  developed by Andrew Boyarsky at the CUNY School of Professional Studies on behalf of the New York City Office of Emergency Management. (Watch video here.)
Another Unity 3D project, Standby Monitor Regulator Station by Kevin Simkins, CEO of VyperSim, was also recognized by the event, organized by the U.S. Army Research Laboratory's Simulation & Training Technology Center.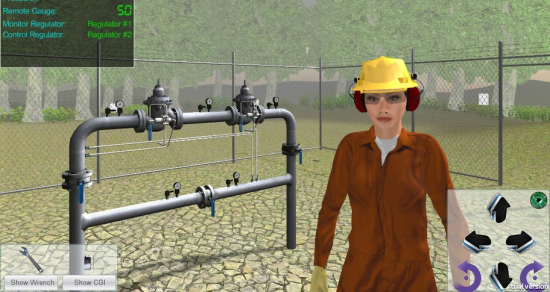 According to Simkins, this platform creates a virtual environment in which a gas technician can be trained in how to perform an annual inspection of a standby monitor regulatory station, equipment which is used to control pressure in gas lines for the natural gas industry.
An animated avatar with built-in artificial intelligence guides the student through the entire process, giving suggestions when the student goes off track, and making sure that the student learns all the required material.
The use of artificial intelligence to create training instructors allow a platform to be much more scalable than those with human instructors. But, at the same time, it is more engaging than traditional approaches.
The systems borrows some technology from video games, Simkins told Hypergrid Business. The animated instructors are smart enough to see how well the student is doing, and to follow them around a work site. They even walk around obstacles, and notice when a student is making a mistake.
"It never grows bored," he said. "It always gives you its complete attention."
And, of course, there is never the risk of damage to real equipment — or real people — as a result of mistakes.
"My mission is to save lives and save equipment," Simkins said.
The same approach can be used to create training in a number of different industrial settings, he added.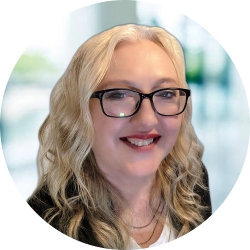 Latest posts by Maria Korolov
(see all)