Colleges and medical institutions have been trying out immersive virtual environments for training and teaching for years, but one new service, CliniSpace, is trying to take ease-of-use a big step forward — into the browser.
Los Altos Hills, CA-based Innovation in Learning, Inc. launched CliniSpace in September of 2010, and it became a finalist in the Serious Games Challenge at I/ITSEC this past December.
According to company founders, virtual medical training is as effective as traditional training with traditional training tools like the HPS manikin.
But these environments aren't widely used, according to the company, because they typically require software downloads, are difficult to install and maintain, and are hard to learn how to navigate them and how to use camera controls.  These are the issues the company is attempting to address with CliniSpace.
Ease of use
Unlike Second Life or enterprise-focused virtual environment platforms such as ProtoSphere and Teleplace, CliniSpace is browser-based, and doesn't require users to download separate software.
Instead, says CliniSpace co-founder LeRoy Heinrichs, a professor at the Stanford University School of Medicine, the only thing required to run CliniSpaceis the Unity 3D plugin. And it may already be on the users' machines — the plugin is popular for gaming, with more than 35 million installations as of October of 2010.
Other than the plugin, users only need the URL of their virtual environment and their login information. CliniSpace currently works on Windows and Mac machines, but not yet on Linux. The Unity 3D engine is also available for the iPhone, iPad and Android devices, so CliniSpace will soon be accessible on the go, Heinrichs told Hypergrid Business.
"We have been piloting the system with various student populations," Sandra Feaster, director Immersive Learning Center at Stanford University, told Hypergrid Business. "The students seem to like it, although there needs to be improvements in navigating the avatar and finding the equipment."
She would also like to see more case studies added to the environment, she added.
Currently, the platform has seven major environments – a reception area, an intensive care room, a conference room, an emergency care room, a ward, a medical clinic, and an urgent care room. These are used in combination with virtual patients and a variety of medical scenarios.
Feaster said that she's been working with the system for six months.
"I think there is good applicability for groups requiring team training, improving communication skills during hand-off and describing various physical findings," she said.
CliniSpace does not require the latest graphics card to run, so it can be used on older computers such as those common in school and hospitals, co-founder and company president Parvati Dev told Hypergrid Business.
"CliniSpace has been known to lag," she added, especially on hospital computers with slow internet connections. However, CliniSpace actions do not require split-second timing, so any network lag is not perceived by CliniSpace users
Money Saver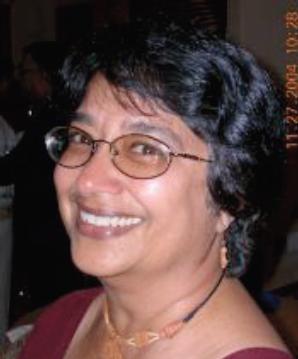 Because everything is available inside the virtual world, including virtual cadavers, a lot of money can be saved, said Dev. Students can also interact with virtual equipment — without the risk of damaging expensive machines.
The CliniSpace environment can also be used by many students simultaneously, unlike physical facilities.
"This system could also be cost effective as many students could participate at various times and could also be used for students working with minimal instructor guidance," said Immersive Learning Center's Feaster.
Subscription price is US$1,000 per year for one ten-student license for the hosted services. Institutions that want to run the software behind their firewall can get a server license for around US$50,000, said Dev.
Custom development is also available, from partner Indusgeeks Solutions Pvt. Ltd., a virtual design company based in Mumbai, India and with offices in Singapore, San Francisco, Philadelphia, Dubai, London, Sydney and Milan. Indusgeeks recently won the Red Herring Global 100 award, which goes to the most innovative companies around the world.
Immersive and compelling
According to research conducted by Innovation in Learning prior to developing the CliniSpace environment, immersion and interactivity was a big attraction of virtual learning environments.
That same feeling of immersion is present in CliniSpace's browser-based virtual environment.
"Showing it gets a 'wow' reaction," said Heinrichs.
Inside the CliniSpace environment, students can follow procedures just like they would in real life — washing their hands, performing tests, talking to patients. They can see the virtual patients' charts and observe symptoms.
"Doing an ultrasound, for example, will show a video clip of an ultrasound with some sort of problem to aid in the diagnostic process," he said.
A built-in chat function allows instructors to communicate with an entire group of students, or give individual guidance to particular students.
The entire virtual learning experience is recorded, and can be used to generate reports about patients or students.
But it's not all about operating rooms.
One of the first customers of CliniSpace will be using it to train medical billing coders on how to use new ICD codes. These are the international standard codes that hospitals around the world use to specify diseases. The current version, ICD-9, has been in use since 1979 but the Department of Health and Human Services recently mandated that health providers switch to the updated ICD-10  codes by 2013.
The training simulation for the ICDÂ codes will go live in March, said Dev.
CliniSpace will also be used to train hospital quality improvers to find potential safety problems, added Heinrichs.
Dr Heinrichs has also said that there are currently some bugs in the system, especially in some of the graphics. For example, not having certain blood splatters when there should be, but they are working on it.
Other virtual learning projects
In recent years, there has been an explosion of virtual learning projects at colleges and medical centers around the world. Here are a few examples:
The Ann Myers Medical Center aims to assist students to become more proficient in initial exam history and physicals. Students learn by attending monthly lectures, and through through interactive case presentations.
The Virtual Neurological Education Center is a place where students can come for training and demonstration of a virtual experience of a neurological disorder.
The Nursing Education Simulation (NESIM), a simulation designed to train nurses, has been recognized by the Chronicle of Higher Education, the Robert Wood Johnson Foundation, Nurseweek Magazine, and others. It was developed with the help of virtual design firm Sand Castle Studios, which has worked on a number of educational projects inside Second Life.
Over 20,000 people have visited San Jose State University's Heart Murmur Sim, according to project founder Jeremy Kemp, a lecturer at the university (watch video here). Other Second Life projects include a nursing education project by Glasgow Caledonian University (watch video here)
There are also a number of special-purpose virtual simulations that don't involve a virtual world like Second Life,  such as the Cricothyroidotomy Emergency Procedure Training Simulator from the National Capital Area Medical Simulation Center.
Some are quite realistic, approaching a Star Trek-style "holodeck" environment, such as the virtual clean room at Purdue School of Pharmacy and Pharmaceutical Sciences, designed to teach pharmacy students about proper clean room techniques.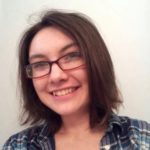 Latest posts by Anastasia Korolov
(see all)