Press release: Immersive Virtual Classrooms Boost Engagement and ROI for Instructor-Led Training: VenueGen Execs to Discuss at eLearning DEVCON and ICELW
VenueGen CEO David Gardner and President Jeff Crown will explore the potential of virtual environments to make enterprise distance education as powerful as face-to-face instruction
Research Triangle Park, NC —  "Virtual instructor-led training (ILT) and distance education programs are only as powerful as their ability to truly engage dispersed teams," says David Gardner, CEO and creator of VenueGen, an immersive virtual classroom and collaboration lab. "If learners are less involved, engaged, and present in the e-classroom than they are in the physical classroom, then where's the ROI of going virtual? Even if you reduce travel and time out-of-field, a disengaged workforce is less effective and more costly over time."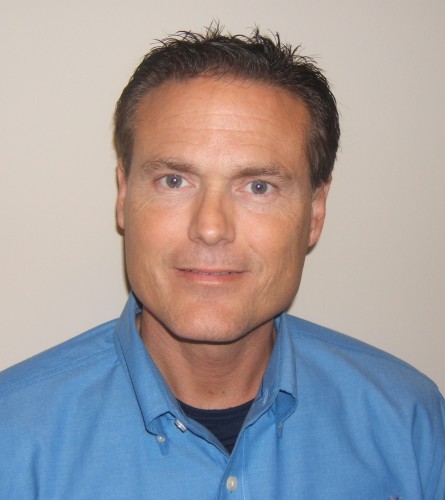 Gardner and VenueGen President Jeff Crown will explore this gap between face-to-face and virtual ILT, as well as the potential of new immersive e-classroom platforms to finally bridge it, with a presentation titled Making Virtual Environments Work for Distance Education at two June 2011 conferences.
Gardner will speak Thursday, June 9 at the International Conference for eLearning in the Workplace (ICELW) 2011, from 2 – 3 pm EDT at Columbia University in New York, NY. To learn more about the Conference or to register to attend, please visit www.ICELW.org.
Crown's presentation will take place at the eLearning Developer"s Conference, or DEVCON 2011 in Salt Lake City, UT Wednesday, June 15 from 11:30 am – 12:15 pm as part of the conference's Project Management track. Conference and registration information is available at www.eLearningDEVCON.com.
Making Virtual Environments Work for Distance Education will explore the following topics:
The value of immersive virtual training environments—beyond simply reducing travel costs—to enterprise organizations;
The strengths and weaknesses of immersive technologies currently on the market;
How to utilize these technologies to demonstrate measurable impact on learning;
Common mistakes and pitfalls encountered when adopting virtual environments for ILT;
Risks and critical success factors that should be considered when planning online learning strategies.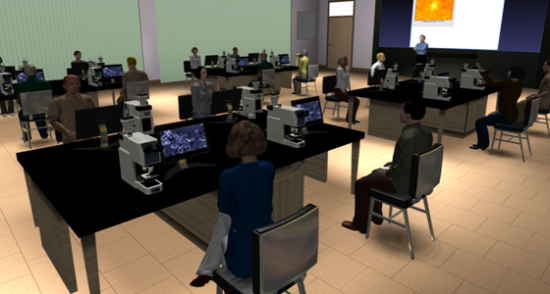 About VenueGen
VenueGen is an immersive virtual classroom application for synchronous e-learning and collaboration. We enable Enterprise customers to efficiently and affordably train, collaborate, meet and share content online without sacrificing the engagement and productivity of face-to-face communication.
Compared to web and video conferencing-based virtual classroom platforms currently on the market, VenueGen's immersive environments facilitate lifelike, natural-feeling interaction for improved learning, motivation and overall performance. VenueGen features fast, easy installation; a minimal usability learning curve; private, secure environments; and one-of-a-kind content sharing capabilities that use negligible bandwidth, allow multiple content windows to be shared simultaneously, and empower each user to control his or her personal view of content.
VenueGen is included in Gartner's Five Coolest and Most Promising New Technologies, and has received accolades from USA Today, Business Week, CNBC and others. To learn more, please visit the company's website at www.VenueGen.com or follow VenueGen on Twitter at twitter.com/venuegen.
About David Gardner
David Gardner is a serial entrepreneur, technology investor and futurist with a proven track record of early identification of paradigm-shifting technologies. He is a trusted advisor concerning new technology trends who believes Web-3D is on the verge of dramatically transforming many web-based business models as we know them today. In 2007, Gardner founded VenueGen (www.VenueGen.com), a company dedicated to creating a new standard of in-browser web-conference platform for more engaging, productive and efficient online training, meetings and events. He currently serves as CEO.
About Jeff Crown
Jeff Crown, president at VenueGen, has more than 20 years of experience in business-to-business and business-to-consumer online media and technology, ranging from startups to billion-dollar, global companies. His responsibilities have spanned general management, sales, marketing, venture capital, and business development.
As one of the first 10 executives at profitable internet pioneer Lycos, Jeff guided business strategy, revenue, and partnerships, creating $5.4 billion in market value in less than five years, from zero revenue through IPO through sale of company. Jeff is known for accelerating revenue growth, product innovation, top-tier business partnerships and client relationships for several private and public companies.
Jeff has served on various high tech council Boards and was co-founder of the Massachusetts Nanotechnology Exchange. Jeff's perspective has been sought out by Business Week, the Wall Street Journal, National Public Radio, the New York Times, the Boston Globe and the San Jose Mercury News. He has been a requested speaker at Harvard, MIT, Babson College, Wharton, and several industry associations and technology councils.

Latest posts by Press Release
(see all)