Avination may deploy the Havok physics engine for its grid. This is the same physics engine used by Second Life.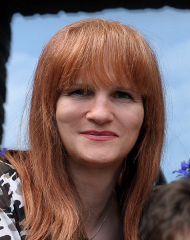 "It is being considered and talks with Havok have started," Avination grid manager Melanie Thielker told Hypergrid Business. "The content of these talks are under NDA [non-disclosure agreements."
OpenSim grids normally use the open source ODE physics engine, which lags behind in functionality.
Thielker previously made history by negotiating an agreement for Vivox voicefor Avination and other grids hosted by her company — at a low enough cost that there was no increase in region prices. Thielker is also CEO of OpenSim hosting company 3D Hosting.
As a result, Avination became the first — and, still, the only — grid with Second Life-quality voice. If the talks are successful, Avination will also become the first grid with Second Life-quality physics.
With a commercial-grade physics engine, Avination will improve its competitive position in the increasily crowded field of commercial OpenSim grids.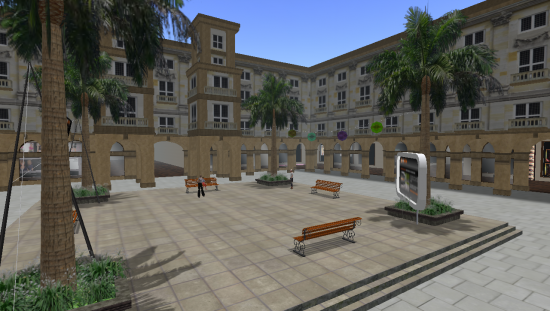 Today, with 903 regions, Avination is only slightly behind InWorldz, which currently has 911 regions. Both are closed, commercial grids focusing on providing secure platforms for merchants to sell virtual goods and on creating supportive and helpful communities for residents.
InWorldz sets itself apart technically with a custom-built scripting engine, Phlox, but some residents have complained about its physics. Physics is of particular interest to role playing communities, where better physics leads directly to more realistic vehicles and weapons.
Avination also has a custom-built scripting engine — XMREngine — which went live over a year ago. "It has been active at the time of Avination's inception," said Thielker. "It is the basis for the rich array of scripted products Avination has to offer."
According to Thielker, XMREngine  is a fully microthreaded script engine with portable states, like Second Life's Mono engine.
"Unlike the engine used in OpenSim, you can teleport or log out and your scripts will keep all information," she said.
The engine is also 98 percent compatible with Second Life scripting, she added.
"Scripts don't need to be written any different from Second Life," she said. "Some major script sets have been ported to Avination with few or no changes."
A third commercial competitor, SpotON3D, currently has a little over 200 regions but just released a plugin that allows access via a Website — and, in September, will have Facebook integration. SpotON3D's viewer may prove to be a significant step forward in attracting new users to OpenSim, and may give that grid a significant marketing edge. It also leapfrogs ahead of Second Life's attempts to offer access via the Web.
The heated competition between the various commercial OpenSim grid operators promises to give users more choices and better technology — all at competitive prices.
Havoc isn't just for commercial use, however. The company allows free use of the physics engine for anyone who doesn't charge for the games built on the platform. There are no non-profit OpenSim grids yet that use Havok.
"Post your game on the web, share it with friends, link it to your on-line resume," the company says. "There's no charge because the license fee has been covered by Intel under a commercial agreement with Havok."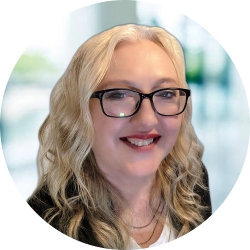 Latest posts by Maria Korolov
(see all)