The economic downturn has put a damper on tradeshow activities worldwide. Travel budgets have been tightened across the board. Attendees are less willing to hop on a plane halfway around the globe for a few meetings with uncertain ROI. On the vendor side, exhibitors are faced with stagnant budgets and rapidly growing pipeline targets.
As a result, companies of all shapes and sizes have sought out ways to meet and engage without the hassles of travel. Online collaboration tools and web-meetings became pervasive in the corporate world. However, the attendee experience of these technologies was somewhat limited. More widely available network bandwidth led to the growing popularity of Webcasting – streaming video over the Internet. With this technology, large audiences could experience live events on their screens in a richer way.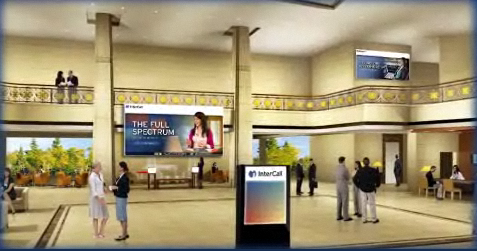 Recently, virtual business environments have enjoyed dramatic growth and acceptance in corporate marketing departments. By combining aspects of web meetings, webcasting and social networking, virtual events and environments offer a more stimulating attendee experience. Innovative companies of all sizes are leveraging virtual environments to reach more people, reduce customer acquisition cost and stay connected with their audiences around the globe. In addition, virtual environments can enable companies to launch products faster, more effectively educate the channel and increase attendance.
Take Compuware for example. The software provider had to reevaluate its customer engagement strategy during the "economic crisis" in '09. Compuware realized that hosting its worldwide 2010 conference physically wasn't an option as they knew people couldn't afford to travel and attend. So, they replaced it with a "follow the sun," global virtual conference in February '10, which was open for three hours in each region, doubling the attendance rate of their previous physical conference. They repeated the event in April '10 and held their yearly conference virtually on May 10, 2011. At each event, Compuware was able to greatly extend their reach and most importantly, generate more leads in the virtual environment than at past physical events.
What's more, by combining physical with virtual—and creating hybrid events—marketers have found a new way to revive their stagnant physical shows and conferences. In fact, a Unisfair-sponsored survey conducted in 2011 among 550 US marketing professionals showed 46 percent of participants expect that within the next two years, half of all corporate events will by "hybrid," meaning they'll include both a physical and a virtual component. While initially dedicated to episodic one-off virtual events, virtual environments have emerged as a powerful platform for companies to connect with customers and prospects anywhere on an ongoing basis.
For example, this summer Oakland-based GreenBiz (a leading source of news about the greening of mainstream business) held a global, hybrid event that featured a series of three-hour roundtable discussions around the world. The event started in Shanghai and streamed live in both English and Chinese. It then went to London and concluded in San Francisco. Physical audiences were also present in Shanghai, London and San Francisco.
The audience was comprised mainly of stakeholders in the green business, with the primary objective to attract large companies and generate leads. More than 1000 attendees worldwide attended and enjoyed a high level of engagement. Virtual attendees were able to submit live questions to any of the roundtables and they used our Twitter Roll, to include questions from the wider community.
Virtual events bring benefits that impact the bottom line as well. While the cost per lead for U.S. trade shows averages somewhere around $200-$500–depending on industry and location–companies like IBM, Oracle, Novartis, 3M, Staples and many others are using virtual environments to bring the cost per lead down by an order of magnitude. Sales organizations appreciate the value of the virtual environments as a "customer acquisition machine," which automatically qualifies and matures leads and provides them with highly granular information. And because of that, virtual business environments are on their way to becoming an indispensable  component of every company's marketing mix.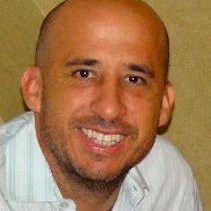 Latest posts by Eric Vidal
(see all)