Several major OpenSim features, including mesh, which were previously available only in experimental releases of OpenSim are now part of the standard OpenSim release, numbered 0.7.2.

"Despite having a minor point release number, it actually contains a very large number of features and fixes," said OpenSim core developer Justin Clark-Casey in an announcement Saturday.
OpenSim now includes support for mesh upload, a feature which can be accessed by using Second Life viewer 3, hypergrid support for friends, instant messages, and landmarks, non-player characters, prim and agent limits on regions, as well as a number of bug fixes (see Release Notes for full list).
For more information about the hypergrid features, see the article Hypergrid to have friends, instant messaging.
Fore more information about non-player characters, see the article NPCs are coming to OpenSim.
OpenSim actually had support for Second Life-compatible mesh on the day after Second Life first released it for beta testers. A non-compatible type of mesh, modrex, has been available from the RealXtend project for more than two years.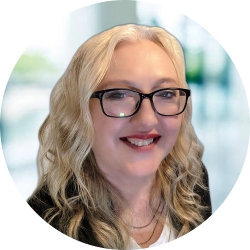 Latest posts by Maria Korolov
(see all)