The top 40 public OpenSim grids passed the 20,000-region milestone this month, with a new peak of 20,680 regions, after gaining 1,155 net regions over the past four weeks.
OSGrid, was, as usual, the largest grid, with a new total of 9,074 regions. It gained 914 regions this month, more than any other grid. It also gained 1,345 new registered users and 115 new active users.
Another non-profit grid, the French-language FrancoGrid, was in third place in terms of growth, gaining 77 new regions for a new total of 390 regions.
Commercial updates
Of the three largest commercial grids — InWorldz, Avination, and Kitely — only Kitely, which still hasn't started charging for its regions, saw any significant land growth.
The other two grids both charge around $60 per region per month.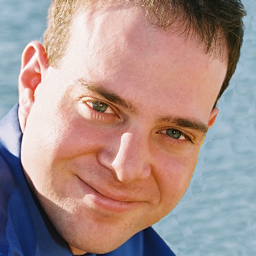 According to Kitely CEO Ilan Tochner, billing — originally scheduled to be rolled out this fall — will be completed by the end of 2011.
"Hopefully, in time for the holidays, if nothing urgent pops up," he told Hypergrid Business.
Meanwhile, the company has been working on putting in place better access controls and more social features, he said.
"We are now starting to develop from a 'standalone feel,' as Linda Kellie and others described our existing offering, to a more social service where people can easily discover new places to visit and other people to meet inworld," he said. (Linda Kellie is a favorite OpenSim content provider who specializes in free, pre-built regions with no restrictions on usage.)
Once billing is in place, Kitely will cost 20 cents per user per hour, billable to either the region owner or the visitor, in single-minute increments. This will make it extremely cost competitive for users who need many regions, but use them infrequently, or who need space for occasional large events. Kitely regions run in the Amazon cloud, and are only activated when accessed, allowing the company to offer an almost unlimited amount of land to its users.
However, it still does not support voice, in-world or hypergrid teleports, or in-world payments, and currently only has Facebook logins. All of these features are scheduled to be done within the next few months.
Kitely's 78 new regions put it in second place in terms of growth, with a new high of 1,327 total regions. InWorldz gained five regions, for a new total of 846 regions, while Avination continued to slip, losing 54 regions for a new total of 669. Avination lost more regions than any other grid this month.
Avination also lost 318 active users this month, for a new total of 3,370 unique 30-day logins, but gained 1,190 new registered users. InWorldz does not report active user numbers, but did report 1,889 new registered users. Registered users and active users often differ as many people sign up on the website but never actually go in-world to activate their accounts.
About the data
We recommend not looking at the region counts in isolation to get an idea of the activity on a particular grid, but also look at active user numbers and at increases in registered users. Typically, expect to see active users to be roughly 5 to 10 percent of all registered users — grids that report higher numbers may be counting repeat visits or bots.
However, all the statistics are provided by the grids themselves — and while it's easy enough to check whether regions are actually there or not by visiting the grids, total users and active users are harder to verify.
Some grids, such as ScienceSim, are research grids are frequently roll out hundreds of regions for testing purposes. Similarly, Virtual Worlds Grid shows high region counts — but few registered users.
However, you should expect to see some empty regions and changes in region totals on active grids, since grid managers will often roll out new regions in advance of big new building projects, or to have them ready for new customers. Similarly, some grids — especially OSGrid — will do regular cleanups of unused regions, dramatically lowering the grid's total region counts. As a result, don't be too quick to judge the health of a grid by a single month's numbers and look at the longer-term picture.
We're tracking several new grids this month, including Kadobikrew, Moses, Destiny Zero, Speculoos and Enakai grids. Moses and Speculoos were big enough to make our top-40 list.
Grid closings
Several grids went offline this month, either permanently or temporarily.
Avatar Hangout and Sim-World are both still down as a result of the merger of the two grids.
Badlands grid, hosted by SimHost, also closed this month, after just a month of operation. According to SimHost partner James Stallings, "Badlands Grid cancelled due to lack of interest, due to lack of ability to properly port content," he said in a Tweet. As of November 9, the grid had only 13 regions, 35 total registered users, and only two users who were active the previous month.
The nine-region AnSky grid will also continue to see turmoil, as a result of recent — and ongoing — server changes. AnSky was one of the first grids to switch from standard OpenSim to the Aurora-Sim version of the software. That switch hasn't gone well, said grid owner Andrew Simpson.
"Aurora [development] slowed down, and was having too many issues," he told Hypergrid Business. Instead, he will be looking at commercial hosting for the grid instead of running it himself.
"I have never been able to get growing with Aurora or OpenSim grid software," he said.
That leaves Nova Grid as the only public grid still running on the Aurora-Sim version of OpenSim.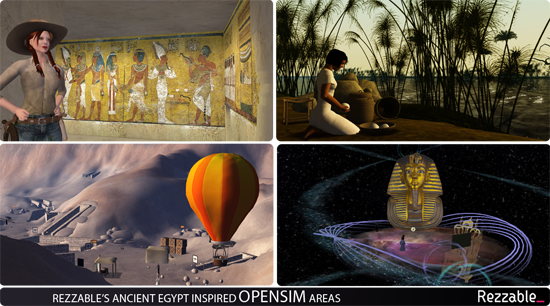 Heritage Key's Rezzable grid, 20 regions in size, will be closing down in December, said Jon Himoff, Founder and CEO of Rezzable Productions, Ltd.
"We are moving focus to Unity3D," he said. The decision to move was due to a number of factors, he said, including problems with getting new users into OpenSim. In addition, the grid was expensive to run, he said, and a challenge to monetize.
"There is old Greenie stuff and lots of ancient world stuff to explore," he told Hypergrid Business, urging users to go take a look before the grid is gone for good.
Some of the material has been repurposed into new Quest History products that will run on whiteboards, computers and iPads, Himoff said.
Elsewhere on the hypergrid
There is currently no central system for tracking OpenSim grids. The OpenSimulator.org website does not track downloads, and grid owners don't have to register their grids with anyone — unlike websites, where owners have to apply for domain names. The OpenSimulator grid list is out of date and incomplete.
If there's a public grid we're not tracking, please email us at Second Life region totals. (Data courtesy GridSurvey.)
Meanwhile, Second Life gained 477 regions this past month, the biggest four-week gain since the summer of 2010, according to data from Grid Survey. Second Life now has a total of 31,409 regions. This is still a decline, however, of 476 regions from this time last year.
The increase is likely do to a recent promotion, in which customers were able to set up new regions with no set up fees. Normally, it costs about $1,000 to order a new region — which then runs around $300 a month.
By comparison, OpenSim grids either have no set up fees at all, or have a setup fee roughtly equal to one month's rent. Full regions average around $60 a month from the top commercial grids. Full list of OpenSim hosting providers is here.
November Region Counts on the Top 40 Grids
We are now tracking a total of 179 different publicly-accessible grids, 90 of which were active this month.
The raw data for this month's report is here.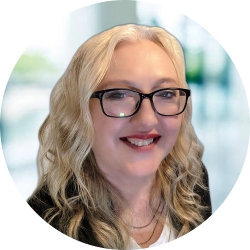 Latest posts by Maria Korolov
(see all)